Is This Really The Nickname The Secret Service Had For Melania Trump?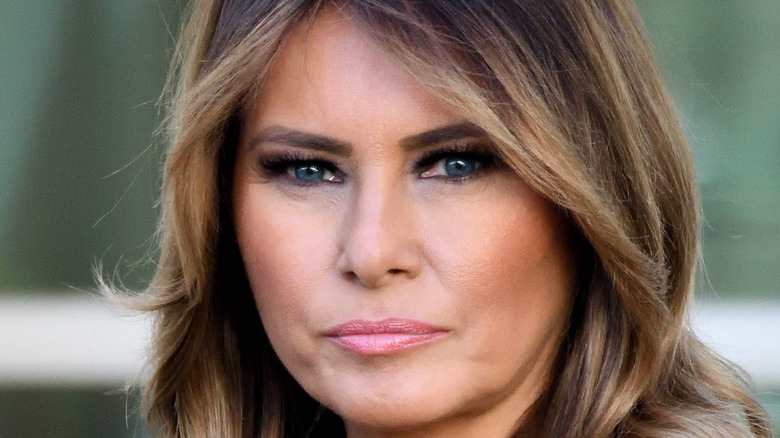 Evan El-Amin/Shutterstock
The Secret Service is known for giving code names to the people they protect. For example, Barack Obama was known as Renegade, while Michelle Obama was known as Renaissance. In the Trump White House, former president Donald Trump had the code name Mogul, while the Secret Service officially knew Melania Trump as the code name Muse, via NBC New York. However, that wasn't the only thing the Secret Service called the most recent former first lady. They actually had a nickname for her.
The new book, "I'll Take Your Questions Now" by former White House press secretary Stephanie Grisham, who later served as Melania's chief of staff, reveals several habits and quirks of the often press-shy first lady who would sometimes not be seen for weeks at a time. In fact, her penchant for keeping to herself, hidden away from the flurry of White House activity, earned her a nickname that's the stuff of fairy tales.
Melania Trump earned a nickname for her quest for the simple life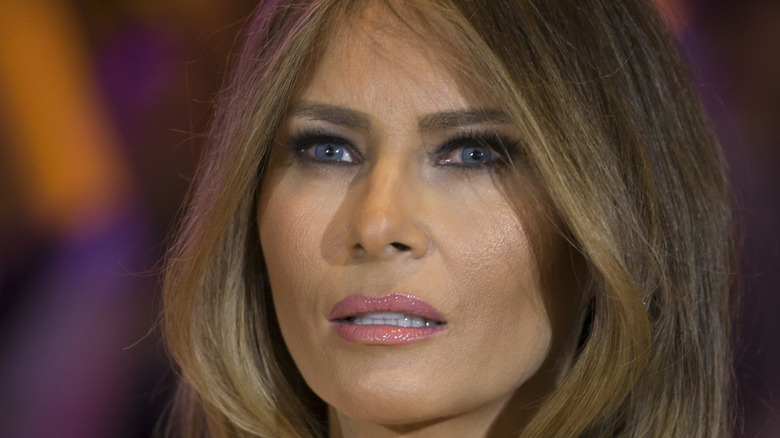 lev radin/Shutterstock
According to Stephanie Grisham's tell-all book, "I'll Take Your Questions Now," the Secret Service would call Melania Trump "Rapunzel" thanks to her habit of spending most of her time in the White House residence, the same way the long-haired fairytale character stayed hidden away in a tower — although that was thanks to a wicked witch and against Rapunzel's will (via People).
In fact, Melania's life was so relatively uncomplicated and quiet compared to other first ladies that the Secret Service asked to be on her detail since protecting her was less work and they could spend more time with their families, according to The Washington Post, which got a pre-publication copy of "I"ll Take Your Questions Now" due out on October 5, 2021.
Grisham also reveals what Melania would typically do as she spent the days hidden away in her White House tower. She was spending time with her son, Barron Trump, and her parents, as well as working on her photo albums (which are apparently Melania's passion). In her quest for the perfect photo, Melania even recreated the ribbon cutting for the White House tennis pavilion and spent the hours during the Capitol insurrection getting pictures of White House rugs.