Inside Steven Van Zandt's Fall Out With Bruce Springsteen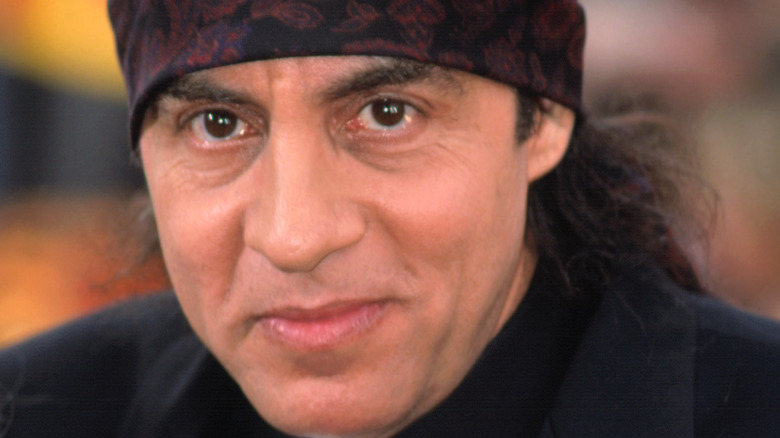 Everett Collection/Shutterstock
Before he played Silvio Dante on "The Sopranos," Steven Van Zandt was a member of Bruce Springsteen's E Street Band. The guitarist played alongside "The Boss" before Springsteen hit the big time. In his new memoir "Unrequited Infatuations," Van Zandt recalls the early days of playing dive bars, as well as his falling out with Springsteen right before the band went on tour to promote 1984's "Born in the USA."
"I just felt I was not being appreciated anymore 'cause I was always his main adviser in a way just from being his best friend, and then a new manager had come in and become his main adviser," Van Zandt told The New York Post. "I thought he's not really paying as much attention to my advice as much as he used to. I felt like I should be part of the official management team, and he just disagreed with that 'cause I was his little brother in his eyes. So I thought, to preserve the friendship, I think the best thing to do is to leave, so that's when I split."
But as Van Zandt admitted, the move was "career suicide." "It was more than just changing jobs — it was the end of my life," he said. "I mean, my life ended at that moment, and I had to start all over again," he said. Luckily, he was able to rebuild, releasing his own music and eventually landing his role on "The Sopranos."
Steven Van Zandt eventually reunited with Bruce Springsteen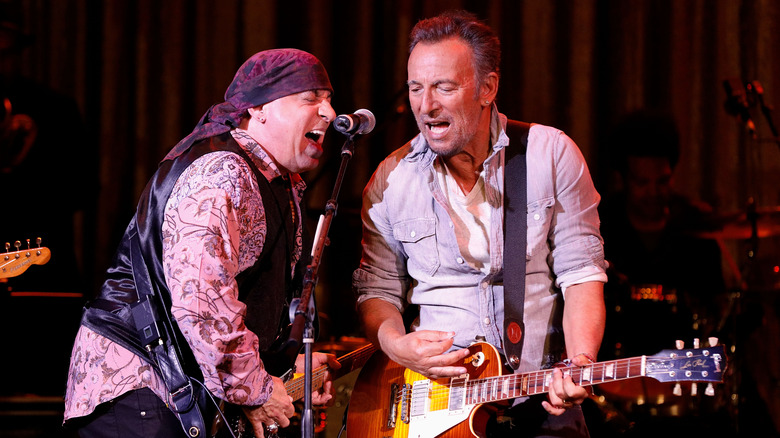 Taylor Hill/Getty Images
After leaving Bruce Springsteen's E Street Band in 1984, guitarist Steven Van Zandt reunited with his old friends — including Springsteen's wife Patti Scialfa – in 1999. And before the release of his new memoir, "Unrequited Infatuations," Van Zandt even let Springsteen read over the chapters that featured their time playing together. "I said, if there's anything you disagree with or remember different, I will take it out immediately because I didn't want a journalist blindsiding him and saying, 'Stevie said this in his book and you said this in yours,'" Van Zandt told USA Today.
And when it comes to planning for the future, Van Zandt makes it clear that The Boss comes first. "...I will be doing one of three things next year: I will either be doing a new TV show, or I will be doing [his solo project] Disciples of Soul, or I will be going out with the E Street Band. I give Bruce first priority so if that's what he wants to do, then that's what I'm gonna do. We're all hoping to get back out there," he told the New York Post.