Lady Gaga Was On The Sopranos And You Never Even Knew It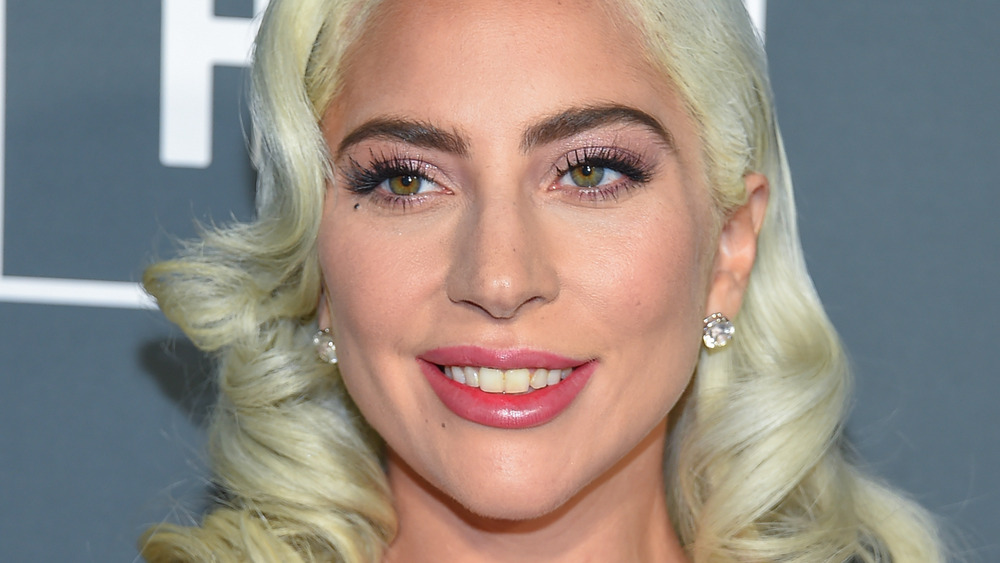 Shutterstock
Before starring in Academy Award-winning films and leading a season of showrunner Ryan Murphy's incomparable series American Horror Story, per IMDb, Lady Gaga was mostly known for her status as a pop icon. The 11-time Grammy winner is often lauded as one of the best artists of the 2010s because of her albums Born This Way and The Fame. 
The multi-talented artist is also known for pushing the boundaries both in her performances and her style. The "meat dress" she wore to the 2010 MTV Video Music and the "giant egg "she arrived in at the 2011 Grammy's will go down in history.
While it's can be hard to imagine Lady Gaga pre-"Poker Face", Stefani Joanne Angelina Germanotta (yes, that's her full name) did have a brief moment on the silver screen before she started headlining sold-out tours. If you're a fan of the HBO series there's a good chance you even got to witness Gaga's acting debut.
Lady Gaga grew up with dreams of being an actress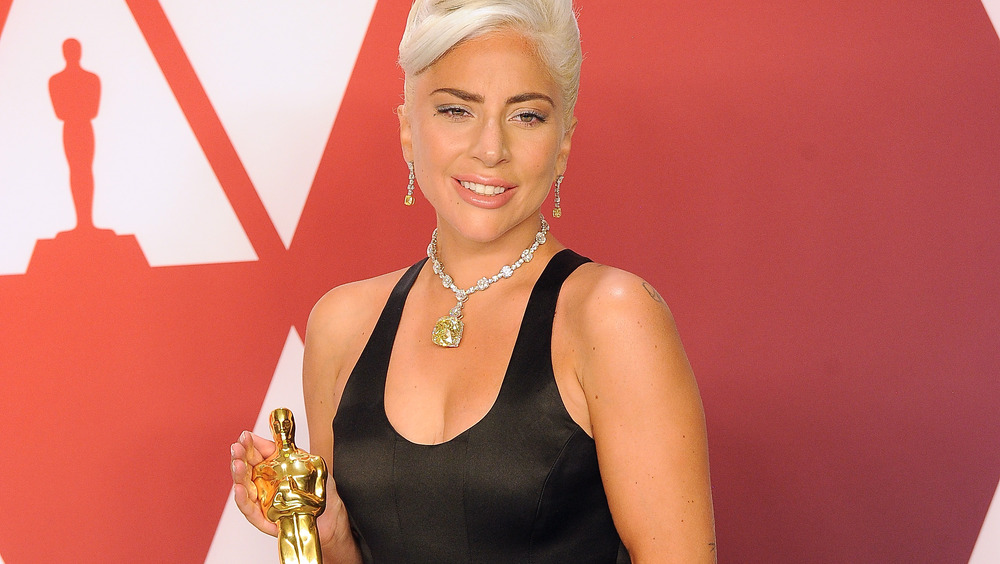 Albert L. Ortega/Getty Images
According to Digital Spy, Lady Gaga used to have trouble with auditions when she was pursuing acting. 
She recalled, "For commercials, and even to just play extras — I was terrible at acting in auditions. I couldn't make it as an actress so I gave up on it and went forwards as a singer-songwriter." Luckily for her fans, before she decided to take a hiatus from acting, she booked a role on the HBO classic series The Sopranos.
Lady Gaga had a small part in Season 3, Episode 9 as a teenage girl, who Tony Soprano's son A.J tries to impress. Gaga's character was unnamed and isn't even credited. She didn't have any lines and wasn't even on the screen for a minute. However, fans feel the fifteen year old played her part of the giggling school girl trespassing at the pool perfectly and enjoy having footage of the starlet before the fame.