Is This How Kate And William Are Helping Their Kids Develop As Individuals?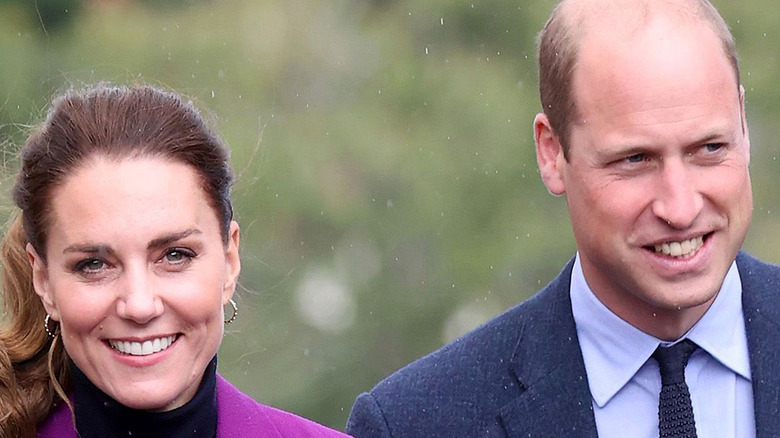 Chris Jackson/Getty Images
Prince William and Kate Middleton are the future of the royal family, as are their three children, Prince George, Princess Charlotte, and Prince Louis. According to The Sun, The Duke and Duchess of Cambridge have always put their family first and strive to be great parents. "Because of who they are, William and Kate have had to be highly organized parents," a source told the outlet "But as parents, Wills and Kate have developed this brilliant knack of letting as much as they can seem spontaneous and that's how the children see it." 
The insider added that Kate's upbringing plays a big part in her parenting style, saying, "She comes from a supportive family so she's very keen on family networks and networks of friends and organizations. As parents they are also very good at rolling up their sleeves and helping out with school events ... They try to be just like normal parents with normal parenting challenges."
However, with William second in line to the throne behind his father, Prince Charles (via Royal.uk), George is currently third in the line of succession. This leaves Charlotte and Louis with roles that will be much like those of Prince Andrew, Princess Anne, and Prince Harry.
William and Kate are focused on their children's future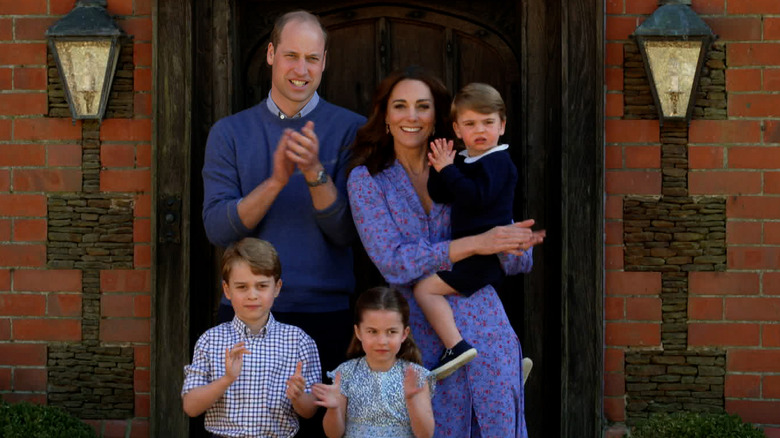 Comic Relief/Getty Images
According to People, William and Kate are very aware that their three children will have very different roles within the royal family. Royal expert Robert Lacey reveals that the Duke and Duchess of Cambridge are "very conscious" of the destinies awaiting their kids. The idea of the "heir" and the "spare" has seemed to plague the royals, with many second and third-born children finding it difficult to navigate their path in the monarchy. 
However, the royal author claims that William and Kate have been focused on helping each of their children figure out exactly who they're going to be and how they'll fit into the royal family. The plan seems to be to help George, Charlotte, and Louis find their own niches. "William is working with Kate to help all their children develop what they find personally fulfilling," Lacey stated. "As royal parents, both Kate and William have focused on ... working to ensure that all three of their children enjoy the peaceful childhood that eluded William and Harry."