What We Really Know About Jay Leno's First Audition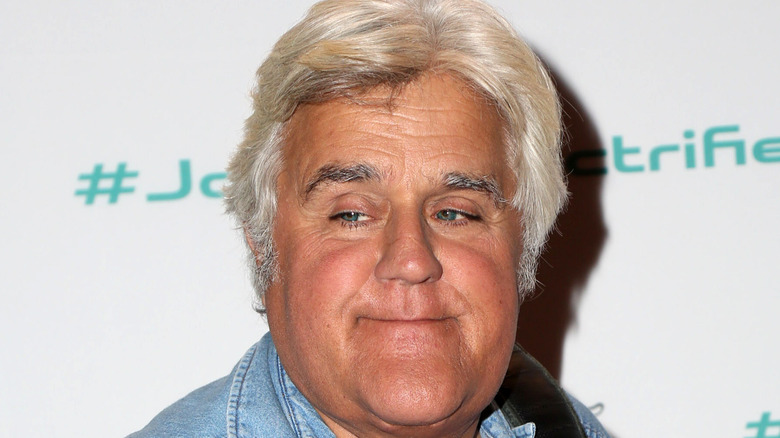 Kathy Hutchins/Shutterstock
Born James Douglas Muir Leno in 1950 in New York State, Jay Leno experienced the joys of a normal, happy childhood. He spent most of his youth with his insurance salesman father and homemaker mother in Andover, Massachusetts before relocating to Boston to attend Emerson College after graduating high school (via Biography). As a child, Leno's flair for the comedic arts caught the attention of his peers and teachers, as his report cards were sent home to his parents with comments such as, "if Jay spent as much time studying as he does trying to be a comedian, he'd be a big star." These comments would end up foreshadowing the path that the rest of the comedian's life would take.
After spending the 1970s cultivating a respectable career in comedy and appearing in several television series like "Good Times," "Laverne & Shirley," "Alice," and "One Day at a Time," and films like "Fun with Dick and Jane" and "American Hot Wax," Leno debuted his standup comedy to a much larger audience. His first major TV appearance as a comic was on "The Tonight Show" in 1977, an appearance that would catapult Leno to superstardom (via Best Toppers).
Like most stars in the entertainment industry, Leno had his fair share of road bumps along the way. Considering his unquestionable success, it may surprise you to learn that Leno's first audition did not go as planned.
More is not necessarily better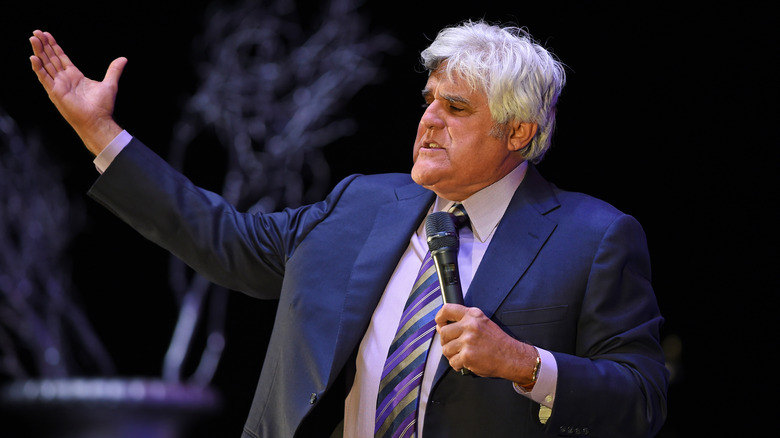 Larry Marano/Getty Images
Before relocating to Los Angeles, Leno, like many other comics at the time, chose to cut his teeth in the New York City comedy circuit. Many nights of performances and open mics led to an audition to become a regular at a Greenwich Village club called The Bitter End, a venue that opened in 1961 and claims to be the "oldest rock club in New York City" (via The Bitter End). To Leno's dismay, he woke up on the morning of his big audition with a sore throat (via Factinate).
Riddled with nerves, Leno needed to catch a break. That break came when someone else backstage at The Bitter End offered him a bit of throat spray to ease the pain for his performance. Leno was unfamiliar with the medication offered and sprayed his throat 10 times. To his horror, this resulted in a completely numb mouth and even more difficulty speaking throughout his audition.
Lucky for Leno, it wasn't "the bitter end" for his career. The club allowed him to audition again the following week. The second audition landed Leno a gig, a gig in which he, to his surprise, ended up performing his blue material to a room filled with his conservative family members. Despite the setbacks, Leno became a staple of American comedy and continues to perform his standup live to this day.