The Latest On What's Really Going On With Wendy Williams' Health Issues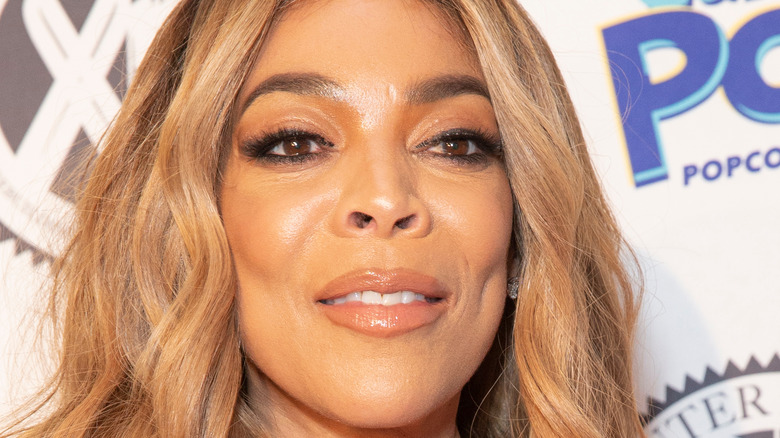 lev radin/Shutterstock
It's no secret that television show host Wendy Williams has experienced more than her fair share of very public health issues in the past few years. In 2018, Williams revealed to the audience and viewers of her daytime talk show, "The Wendy Williams Show," that she would be taking a three-week hiatus due to health issues that stemmed from Graves disease. "Graves disease is an autoimmune disease. The immune system incorrectly identifies the thyroid as foreign," Dr. Terry Jay Smith told NBC News. "Because of this misidentification, antibodies are generated and there are T-cells that intersect in their surveillance and produce factors which, in the case of Graves disease, frequently cause the over-activity of the thyroid gland, [aka hyperthyroidism]."
Graves disease will usually cause a number of symptoms difficult for a public figure like Williams to handle on a daily basis, like brain fog, depression, fatigue, muscle weakness, tremors, high blood pressure, and bulging eyes. In the past, Williams has experienced issues related to Graves disease on live television, at one time even audibly slurring her words after taking pain medication to ease her symptoms, per Us Weekly. Aside from Graves disease, Williams has also been open about her issues with cocaine addiction. In March 2019, Us Weekly reported that Williams told viewers that she had been staying at a sober living house with a 24-hour coach who helps keep her on track.
These are the details of Williams' most recent bout of health issues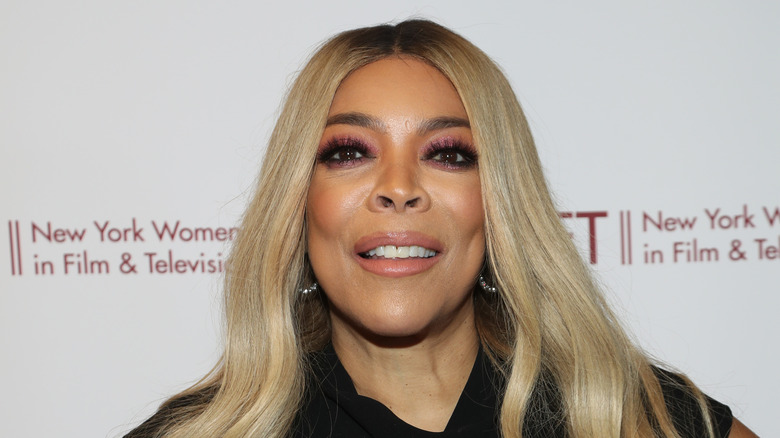 Manny Carabel/Getty Images
Earlier this month, Wendy Williams had to postpone multiple appearances to promote the 13th season of "The Wendy Williams Show," eventually postponing the premiere of the new season from September 20 to October 4. Williams postponed the premiere of her talk show at that time after testing positive for COVID-19 and experiencing other health issues, per Page Six. According to The Sun, Williams was also admitted to a hospital for a psychological evaluation just a week after postponing the premiere of her talk show. Earlier this week, Williams announced that she would be returning to host her daytime talk show on October 4.
However, on Thursday morning, Williams' team announced that she would not be returning to host her show on October 4. "Wendy will not be returning with new shows on Oct. 4," Williams' team wrote on the Instagram page for "The Wendy Williams Show." "She has been and continues to be under a doctor's care and is still not ready to return to work. We plan to return with new shows on Oct. 18. Her breakthrough covid case is no longer an issue and she has tested negative, but she is still dealing with some ongoing medical issues." As Page Six reported, Williams will be hosting the show upon its return on October 18.