What We Know About Ree Drummond's Hotel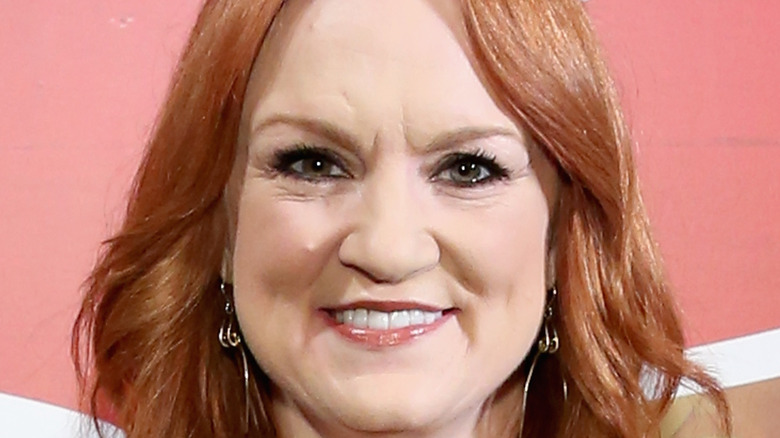 Monica Schipper/Getty Images
The Pioneer Woman, Ree Drummond, is known for many things, but the scope of her brand is only growing. The Oklahomian cooks family-style meals from her ranch, and there's a reason she's so fond of it. She places an emphasis on family, because her own family is who she primarily cooks for, and while she's not for everyone, audiences across the world have come to love the warmth that she generates (and puts into her recipes).
Drummond is so known for her food that she opened The Pioneer Woman Mercantile, a restaurant in Pawhuska, Oklahoma, where fans can taste some of her recipes without having to make them at home (via CountryLiving). "It's a happy place, it's a delicious place, you won't leave hungry, and you won't leave in a bad mood," Drummond, who dubbed the restaurant The Merc, told CountryLiving.
Drummond's business endeavors don't end there, though. If you want a taste of Drummond's home decor sense, you can stay at a hotel owned by The Pioneer Woman herself.
These are the different worlds Ree Drummond will transport you to in her hotel
If staying at a hotel owned by The Pioneer Woman wasn't on your bucket list, it should be now. The establishment, appropriately named The Pioneer Woman Boarding House, opened in 2018, per Eat This, Not That!, and it boasts eight unique rooms. Each room has its own theme, such as the Photograph Room, which features a monochromatic color palette and black and white photos throughout the room. The Emerald Room, on the other hand, stuns with subway tiles in its bathroom.
Each room at The Pioneer Woman Boarding House has been handcrafted to create a unique experience, but the hotel's overall style is described by Ree Drummond and her husband as "cowboy luxury," per the hotel's website. "Ladd and I renovated an old building down the street from The Merc and it's now an 8-room hotel. It has been such a fun project from start to finish (well...some days more fun than others, ha!) and we're so excited to be welcoming our first guests," Drummond further said once the hotel opened (via Cowgirl).
In addition to the photography and emerald-themed rooms, The Pioneer Woman Boarding House boasts rooms themed on butterflies, old-timey saloons, a tack room, old-school drugstores, a beautiful prairie, and Drummond's own ranch (okay, perhaps just a ranch in general).