RHOBH's Erika Jayne Just Made A Startling Confession About Her Finances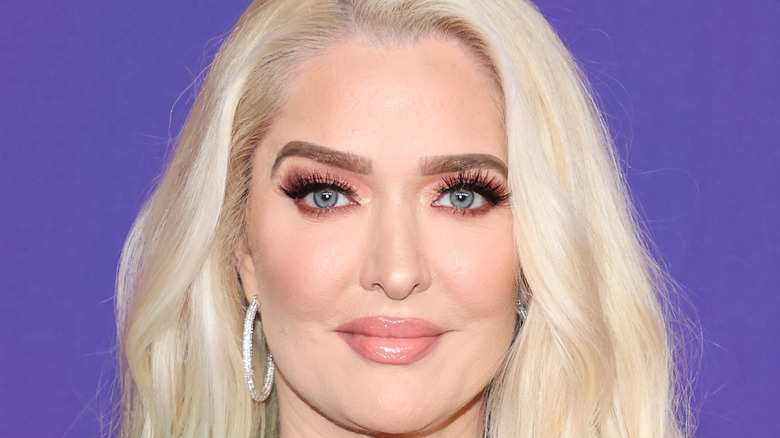 Amy Sussman/Getty Images
When Erika Jayne joined the cast of Bravo's "The Real Housewives of Beverly Hills," viewers were in awe of her lavish lifestyle, which included a glam squad and two private jets. But subsequently, they've gotten a front-row seat to the downfall of Jayne and her husband, former attorney Tom Girardi. Shortly after Jayne filed for divorce from her husband of more than 20 years, it was revealed that Girardi was facing multiple lawsuits, including one accusing him of stealing funds from families who lost relatives in a 2018 Boeing plane crash (via People). Girardi has subsequently been disbarred and has put the couple's Palisades mansion and La Quinta vacation home on the market in an effort to pay his legal fees and settle these cases (via the New York Post and OK! Magazine).
As for Jayne, many critics believe she profited from the money her husband embezzled from the victims, using the funds to finance her music career and spending habits, with her revealing in the past that her glam squad alone cost $40,000 a month (via Page Six). She is also battling lawsuits seeking the recovery of the stolen money and accusing her of filing for divorce in an attempt to help Girardi hide some of his assets. "While Erika publicly filed for divorce this month, on information and belief, that 'divorce' is simply a sham attempt to fraudulently protect Tom's and Erika's money from those that seek to collect on debts owed by Tom and his law firm GK," one lawsuit stated.
Erika Jayne claims she is completely broke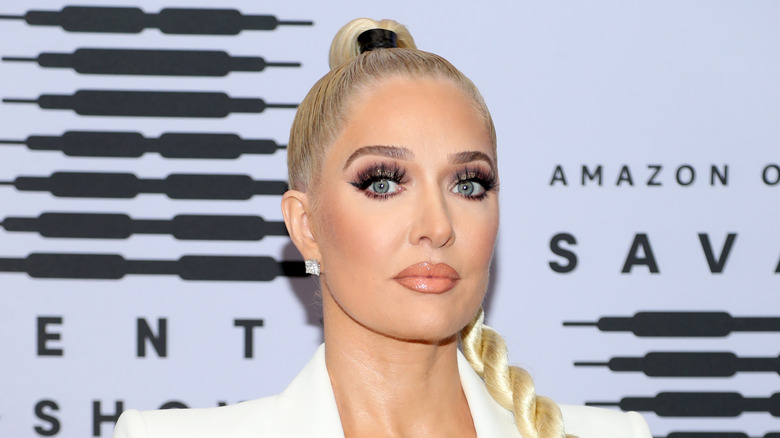 Jerritt Clark/Getty Images
After filing for divorce from her husband, Tom Girardi, and being hit with multiple lawsuits, Erika Jayne's financial future is looking shaky, with her telling "The Real Housewives of Beverly Hills" costar Kyle Richards that she is completely broke. "We'll see. I'm out here rebuilding my life," she said (via People). "But girl, I have zero dollars. And by the time those trustees are done with [Tom], he'll be [worth] nothing. So I walk out of this with nothing. And I said that to my lawyers the other day — I said, 'I expect nothing.' And one of my lawyers looked at me and he goes, 'That is the most courageous thing I've ever heard.'"
In fact, former "The Real Housewives of New York City" star Bethenny Frankel claimed that Jayne's legal and financial woes are the only reason she is still appearing on the show. "She needs the money," Frankel said on "Just B with Bethenny Frankel" (via Us Weekly). "She's on the show, which is not a great idea because they're investigating the whole thing, but probably [is] something she needs or wants to do for her livelihood."