What Christina Hendricks Did Before She Was Famous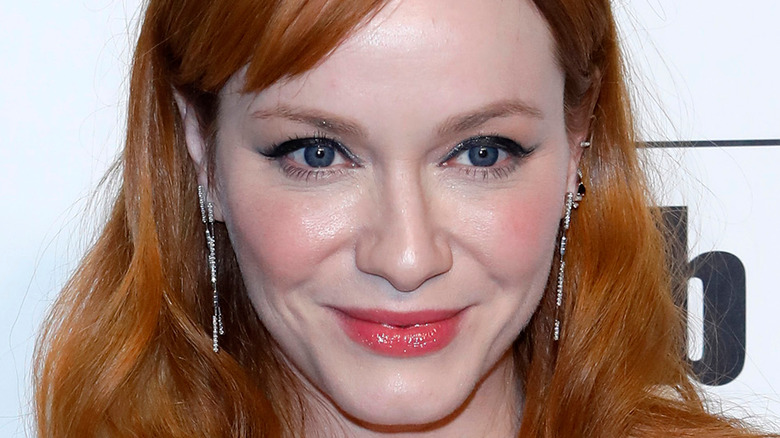 Kathy Hutchins/Shutterstock
When the television show "Mad Men" premiered on AMC in July 2007, the show was filled with unknown actors who hadn't yet had their big break (via Uproxx). Amongst them was Christina Hendricks, who played a Sterling Cooper secretary named Joan Holloway. As the show gained popularity, so too did the actors on the show. Suddenly, everything changed for Hendricks.
However, no one expected for "Mad Men" to be as big of a success as it was — least of all Hendricks' agents (via The Guardian). "They said, 'It's a period piece, it's never going to go anywhere. We need you to make money and this isn't going to make money.' They ended up dropping me," Hendricks would later recall. "I had been on several shows that were meant to be the big ones, that would go on for ever, and they didn't. So there was no sure bet and I'd already taken a chance on them and I felt, why not do the one you're in love with and take a chance on that?" she explained.
Clearly, that risk paid off. After finishing "Mad Men," Hendricks went on to appear in "American Woman" and "Toy Story 4" before starring in fan favorite "Good Girls" alongside Retta and Mae Whitman (via IMDb).
Christina Hendricks' life before fame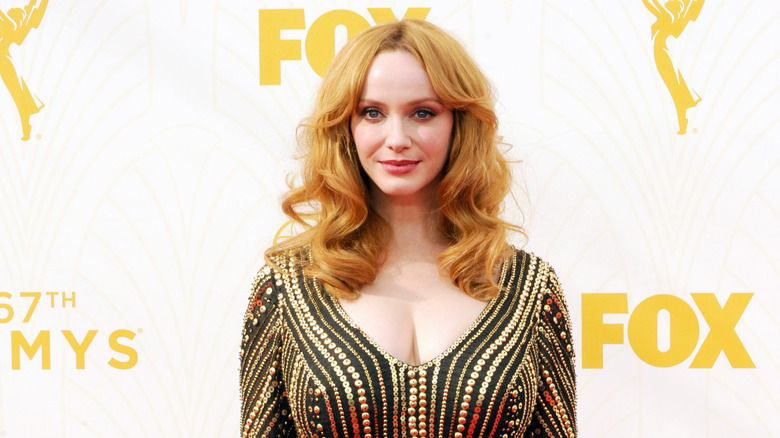 Tinseltown/Shutterstock
Like so many actresses before her, Christina Hendricks got her start as a model. Although Hendricks was interested in acting as a child and would appear in local plays, she didn't know that acting was something she could do full-time (via The Guardian). "I know it sounds naive but I didn't know it was a job. I thought it was a hobby," Hendricks said. Her mother eventually entered her into a Seventeen magazine modeling contest. Hendricks didn't win, but she signed with an agency not long after and left her hometown for New York City.
Although Hendricks didn't have a conventional model body type, this worked to her advantage as she gained more traction and began booking commercials. Hendricks' brother's friend started managing her, and after taking acting classes, she began auditioning for roles. However, Hendricks also faced her fair share of rejection (via Hello!). 
"I auditioned for things where I knew I killed the audition. I knew I did," Hendricks shared with The Times. "It was like. 'Oh, should I give you my sizes now, or...?' And they would call up and say, 'We just don't think that a doctor would look like that.'" Hendricks now recognizes that this is a ridiculous line of thinking. "There should be a million different body types [on television]. It's outrageous that there aren't." Little did those casting directors know, Hendricks was about to become a fixture of Hollywood, and tinseltown is all the better for it!