How Natalie Portman Drastically Changed This '90s Movie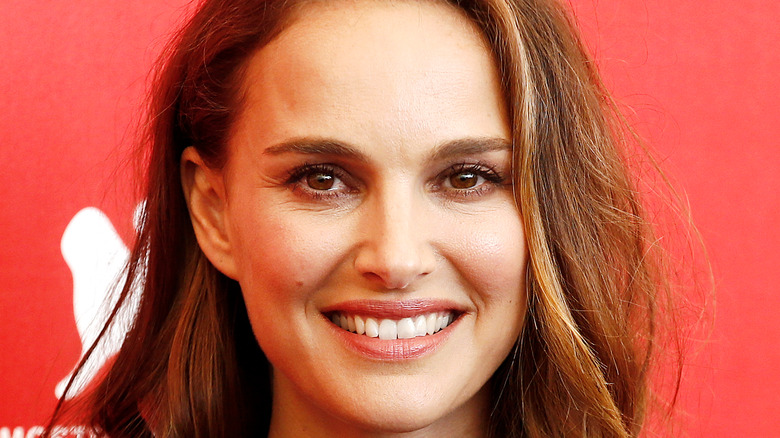 Andrea Raffin/Shutterstock
Fans of Academy Award-winning actor Natalie Portman may be looking forward to her return to the Marvel Cinematic Universe in "Thor: Love and Thunder" (via The Mary Sue), but with more than 65 acting credits on her IMDb profile, audiences have plenty of movies starring the acclaimed actress to catch up on while they wait. 
One such movie is the 1999 comedy-drama "Anywhere But Here," which almost didn't include Portman. Based on a 1986 novel by Mona Simpson, Portman originally turned down the role of Ann August, the coming-of-age teenage daughter of a flighty and overbearing mother, played by Susan Sarandon — who was the first to be cast for the movie. At the time she was offered the project, Portman had recently completed filming "Star Wars Episode I: The Phantom Menace" and was a young star on the rise. What makes the story so interesting is that Portman was reportedly eager to play Ann, according to Entertainment Weekly. So why did she first say no?
Portman refused to film a sex scene
Only 16 at the time, Natalie Portman originally turned down one of the lead roles in "Anywhere But Here" because she refused to film a sex scene that required nudity. "I just wasn't ready for that," Portman told Entertainment Weekly. "I'm not one of those people who'll do anything for their art." 
After Susan Sarandon threatened to quit, the film's Director Wayne Wang agreed to drop the scene from the script if Portman would reconsider taking the part. "Natalie was cast for her intelligence and strength," Sarandon explained to the publication. "I needed someone I could go at full force who could hold her own. When Natalie fell out, they talked about other people, but I told them I wouldn't do it without her."
Screenwriter Alvin Sargent, of "Ordinary People" fame, reworked the script so that the scene showed the character's love interest in underwear and only featured a passionate hug. Sarandon later praised the change. "I think it's better," she said. "Natalie's integrity actually forced the writer to be a tad more inventive."