Here's What The October 6 New Moon Means For Fire Signs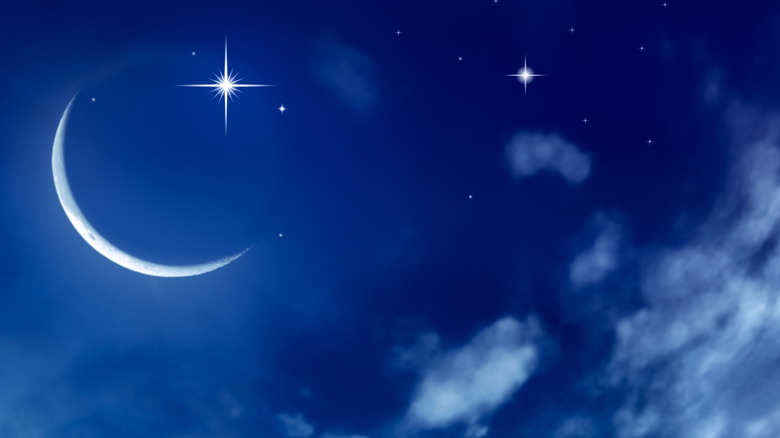 yaalan/Shutterstock
The new moon is the perfect time to reflect on the past month and set some brand new intentions for the month ahead. The lunar event also marks a powerful time for manifesting as you look to attract things such as peace, love, and abundance into your life going forward (via Russh). According to Bustle, the upcoming new moon on October 6, 2021 is aligned with the planet Mars. This will bring motivation and a feeling of being very goal-oriented, so figure out what you want and go after it. However, because Mercury is still in retrograde, you will still want to proceed with caution as you jump into any new opportunities, relationships, or social situations.
For fire signs such as Aries, Leo, and Sagittarius, October's new moon could prove to be the right time to attend to some old connections, refresh a romance, or even meet new people. It will be all about relationships for fire signs to kick off October as they go into fall with open hearts and a feeling of closeness to those around them. While it may be a great time to get in touch with a former friend or reestablish an intimate connection with their partner, Mercury's retrograde will still be causing some chaos in the world, so beware. Take care in your decisions and be sure to give yourself time for rest and relaxation this month.
Fire signs will be focused on their relationships during the new moon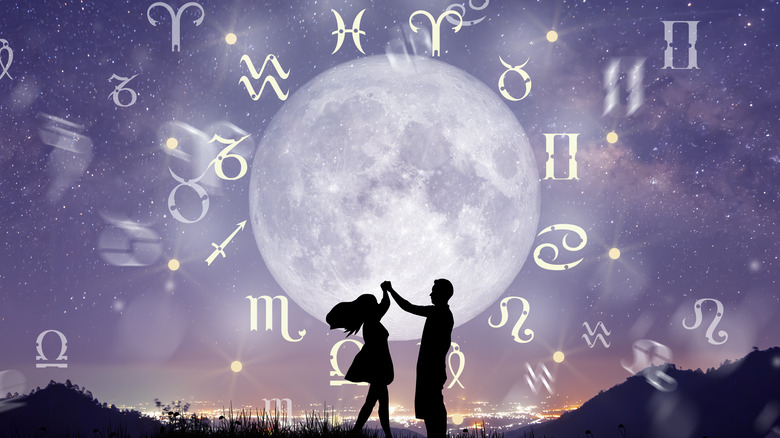 Peach ShutterStock/Shutterstock
Those born under a fire sign could potentially have a big month as the new moon on October 6, 2021 draws near, as noted by Bustle. If you're an Aries (born between March 21 and April 19), you may feel compelled to reconnect with someone from your past. Call an old friend and treat them to lunch or just have a meaningful conversation with someone who has meant a lot to you. By doing so, you can rekindle the relationship going forward.
Leos (born between July 23 and August 22) may feel very busy right now. Work can get crazy, your friendships need to be cultivated, and your personal life is booming. However, although your life may feel chaotic and busy at times, be sure to take time to be with yourself and reflect on how things are going. It's important to decompress and not overextend yourself, especially during Mercury retrograde. Remember, that work-life balance is key. 
For those born under the sign of Sagittarius (between November 22 and December 21), you might find yourself feeling like the person at the center of your friend group or family. Mercury retrograde could see some conflict within your social circle, and it may be up to you to diffuse the tension between those close to you. However, you'll want to proceed with caution so that you're not also sucked into the drama as well.
It seems that fire signs will be ruled by their friendships, romances, and familial connections during October's new moon.