How Martin Kove Really Feels About Working With His Son On Cobra Kai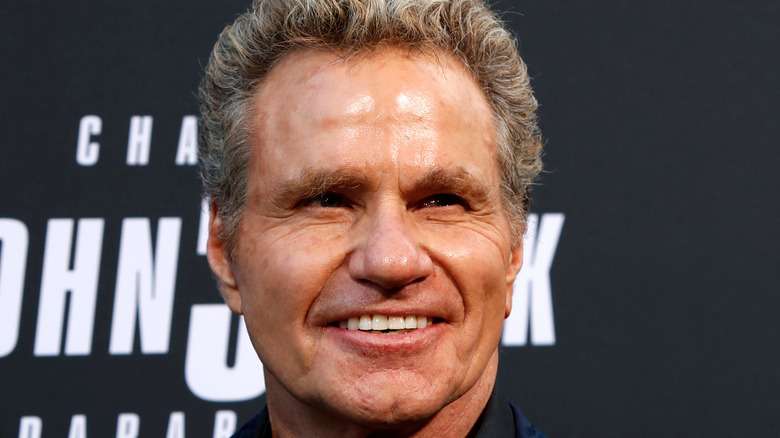 Kathy Hutchins/Shutterstock
"Cobra Kai" is the surprise hit nobody saw coming. A spinoff of the beloved "Karate Kid" movies, which continue to be popular with '80s kids perfecting the art of "wax on, wax off" (via YouTube), there was no reason to believe "Cobra Kai" would be anything less than an acquired taste. However, the Netflix hit continues to go from strength to strength, and is currently three seasons strong at the time of writing, with a fourth on the way. In fact, its average score on Rotten Tomatoes is a whopping 93%. 
As the Sydney Morning Herald points out, "This marvelous sequel series to 'The Karate Kid' isn't just a huge sucker punch of nostalgia for kids of the '80s. It's also a sharp, dry comedy of the kind we've come to expect these days." By smartly straddling the line between fan service and modernity, "Cobra Kai" boasts a wider audience appeal, garnering greater attention overall. Bringing back original villain John Kreese was a stroke of genius, though, particularly as it meant the actor playing him would be working with his real-life son.
Martin Kove was thrilled to have his son on set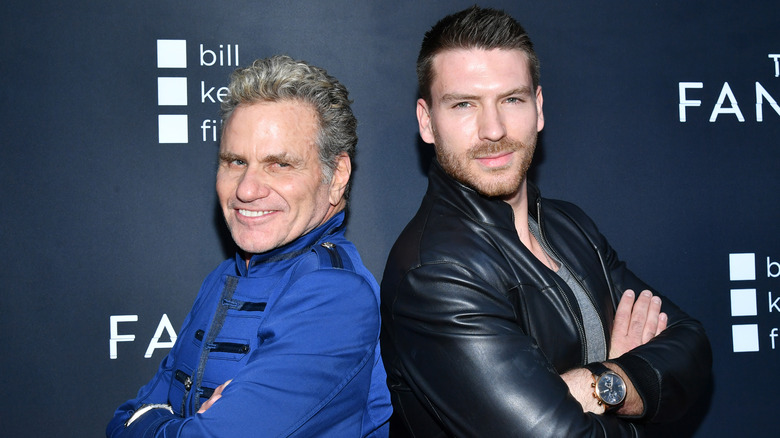 Amy Sussman/Getty Images
As EW notes, in an interview with the legendary actor, Martin Kove's John Kreese was truly terrifying in the original "Karate Kid" series. But "Cobra Kai" has re-established the character as a three-dimensional human being with his own fascinating history, which is why Kove was eager to revisit his most famous role. As the actor explained, "In discussing Kreese's backstory, I have to say the creators [Josh Heald, Jon Hurwitz, and Hayden Schlossberg] were very perceptive." He'd done his own homework, speaking to mercenaries and soldiers, and to his delight, Heald, Hurwitz and Schlossberg had done likewise. As the "Karate Kid" star explained, "This is what persuaded me to sign-on because I didn't want to play another bad guy. Their plan to take him up and down emotionally really interested me. ... I like going into the depths of humanity and playing out those emotional moments." 
There was also the small matter of working alongside his actor son, Jesse Kove, which of course sweetened the deal. The younger man appears in flashback as one of Kreese's high school tormentors. As Jesse admitted, "It was such an honor to play in this world that I was brought up around my whole life. ... I hope I made my dad proud." He did indeed, with Martin revealing the writers reassured him that his kid had totally nailed it, which naturally made the older actor feel "like a million bucks."