Why The 2022 Super Bowl Halftime Act Has Twitter In A Tizzy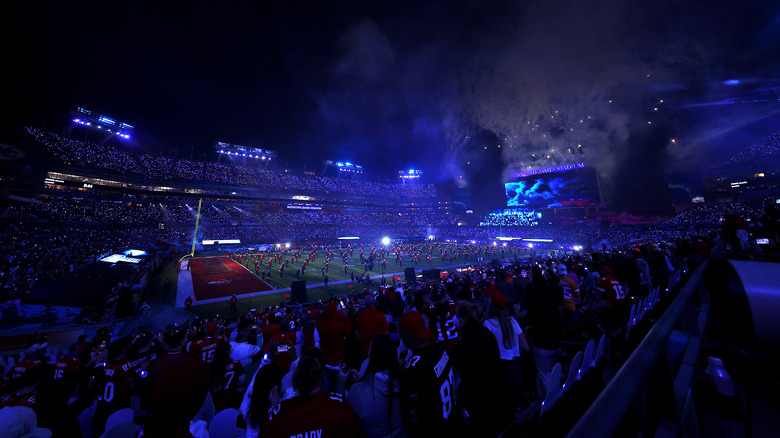 Kevin C. Cox/Getty Images
Are you ready for the Super Bowl? Yeah, right, we're only a few weeks into football season, and it's still way too early even to take a good guess at which teams will be playing at SoFi Stadium come February. (Will Tom Brady win his eighth Super Bowl? Who knows, but we wouldn't bet against him.)
The one thing we do know already, over four months ahead of the big event, is who the featured performers will be. That's right: performers, plural. Although the Pepsi Halftime Show did feature dual headliners in 2020 (J-Lo and Shakira, along with cameos from pre-WWE Bad Bunny and pre-Mickey D's J Balvin), last year they returned to having a solo performer, The Weeknd. While the announcement of the Canadian crooner's headlining gig (which didn't drop until November last year) generated mixed reactions on social media, that hasn't been the case with this year's big reveal, tweeted out yesterday by Pepsi. No surprise when the 2022 halftime extravaganza is going to feature not one, not two, but five big names: Dr. Dre, Eminem, Kendrick Lamar, Mary J. Blige, and Snoop Dogg.
People seem pretty pumped about the lineup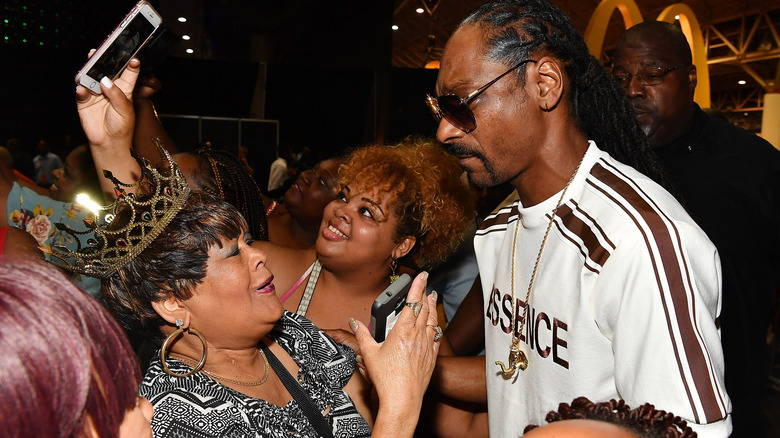 Paras Griffin/Getty Images
Last year's socially-distanced performance by the Weeknd and his creepy masked backup dancers was a disappointment to many, with The San Diego Union-Tribune calling it "underwhelming," What would really be a big deal, they said, would be if the NFL would ever choose a hip-hop headliner for the Super Bowl halftime show. Well, that day will finally be arriving, and Twitter is (almost) all here for it.
Most of the comments on Pepsi's announcement tweet were short, sweet, and to the point: "That is amazing," "Perfect," "They really dropped a hall of fame lineup," "THIS IS GONNA BE THE BEST ONE SO FAR," and "WOW THE WORLD WAS IN NEED OF THIS! THANKS!" One tweeter even termed it "Hip hop legends day," something that seems to be borne out by the fact that, as Pepsi says, these artists have "43 Grammys [and] 19 No. 1 Billboard albums" between them.
Still, you can't please all of the people all of the time, especially not on Twitter. One Twitter user, apparently not too fond of Martha Stewart's bff, grumped "Remove Snoop." Another person, while pleased by the lineup as it now stands, would like to see it expand a bit further. As they requested, ""@pepsi pls add @50cent that will be perfect!!"