Inside Michael Gandolfini's Relationship With Father James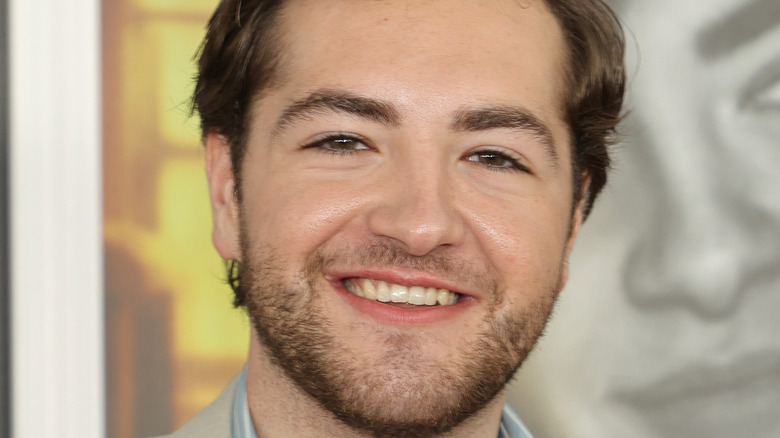 Jamie Mccarthy/Getty Images
James Gandolfini will go down in history as one of the most well-known actors of all time. His portrayal of Tony Soprano on "The Sopranos" will go down in history as one of the most impressive performances in modern television. According to Deadline, James won three Emmy Awards and allowed him to bring home a $1,000,000-an-episode paycheck.
After he tragically died at the age of 51 while on vacation in Italy, he left behind a grieving family (via The Hollywood Reporter). Sadly, his teenage son at the time, Michael Gandolfini, was the one to discover his father, who passed out on the floor after suffering a heart attack.
Now, Michael is paying tribute to his father in a special way by playing him in a prequel of "The Sopranos" called "The Many Saints of Newark" (via Empire). While he shared that it was a difficult decision to take the role, he is happy with his choice to honor his father.
Michael had a close relationship with his father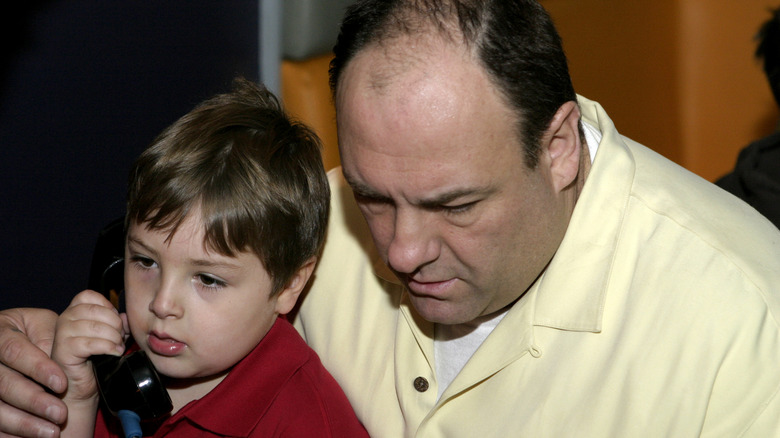 Brian Ach/Getty Images
The young Michael Gandolfini was born the year "The Sopranos" debuted, back in 1999. Due to how young he was when his father was filming the show, Michael didn't feel much of a connection to it (via Entertainment Tonight). However, he chose to take on the role of his father during his younger years in the prequel, "The Many Saints of Newark."
Taking on the role may not have been an easy choice for Michael, but he did so because he had a great relationship with James Gandolfini. Acting as his infamous character made that connection feel even greater. "Being in this world, playing this character, it connected me to my dad as an actor — actor to actor — guessing what he went through, and understanding a little more what he went through for nine years and being really proud of him for that," he shared (via Wtop News).
Michael shared that he watched "The Sopranos" for the first time as an adult, gushing, "That was one of the greatest parts of this. I got to become a fan of 'The Sopranos.' I got to watch it for the first time. I got to learn that it was funny. I had no idea. Tony Soprano to me was my dad in a robe, eating lunch on his break."