What Has Mark Hamill Worked On Since Star Wars?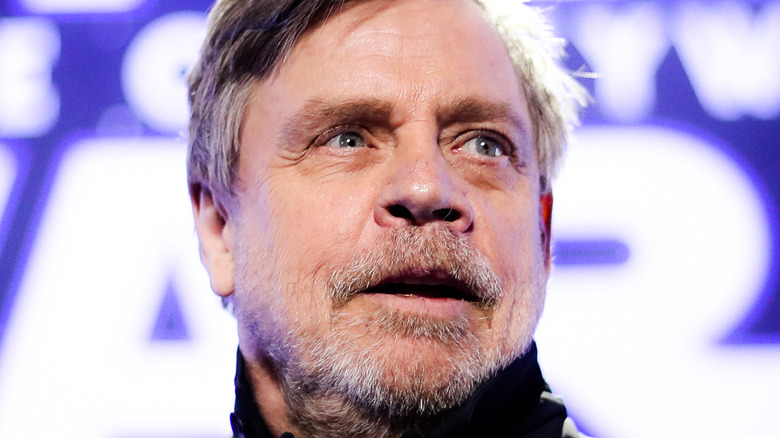 Rich Fury/Getty Images
There are few movie characters more iconic than Luke Skywalker, the former farm boy from Tatooine with a secret past turned Jedi knight who saved the galaxy from evil. Along the way, he saved his father's soul, too, and actor Mark Hamill went down in Hollywood history as playing one of the most well-known characters to ever grace the big screen. He portrayed Luke in the three original "Star Wars" films and its three sequels decades after the franchise brought him superstardom.
When "Star Wars" first debuted in theaters in 1977, 26-year-old Hamill had been making his way through the Hollywood scene for several years. After bit parts on sitcoms, he landed the role of Kent Murray on ABC's "General Hospital," learning how to make a soap opera before he ever made a space opera. 
Just as Luke Skywalker was entering his life, he landed what he thought was his big break when he was cast as a lead on a new hour-long dramedy, "Eight is Enough." While he did shoot the pilot, he also landed the role of Luke, and "Eight is Enough" had to go on without him because something bigger than anyone ever expected had come his way (via Biography).
Mark Hamill has been acting steadily since "Star Wars"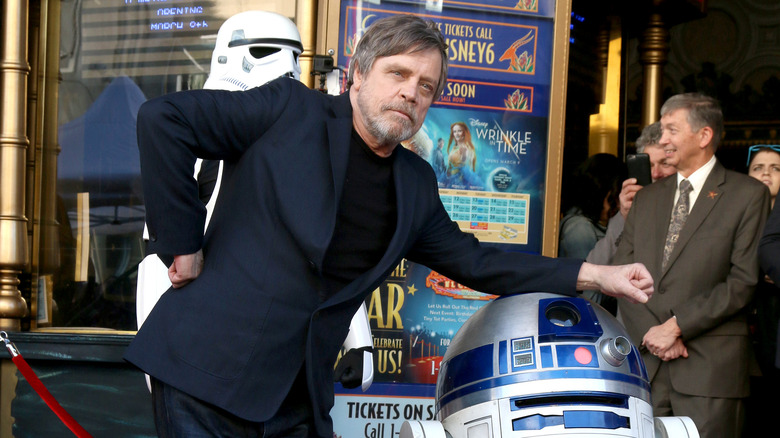 Kathy Hutchins/Shutterstock
In the years since Mark Hamill filmed the last installment of the original "Star Wars" trilogy, "Return of the Jedi," he hasn't stopped working and has brought Luke to life in new and more imaginative ways, both in video games and in numerous "Star Wars" animated series, including "Lego Star Wars: The Force Awakens" and "Star Wars: Forces of Destiny." He's also appeared on episodes of "The Big Bang Theory," "What We Do in the Shadows," and even "The Mandalorian," the latest live-action TV series in the "Star Wars" franchise.
Plus, Hamill is a prolific voice actor and has made science-fiction his primary genre, voicing characters for various "Transformer" series as well as the infamous Joker in the "Batman" animated shows and related series, according to IMDb. In fact, he's been voicing the iconic Gotham City villain since the early 1990s.
Mark Hamill remains in the public eye today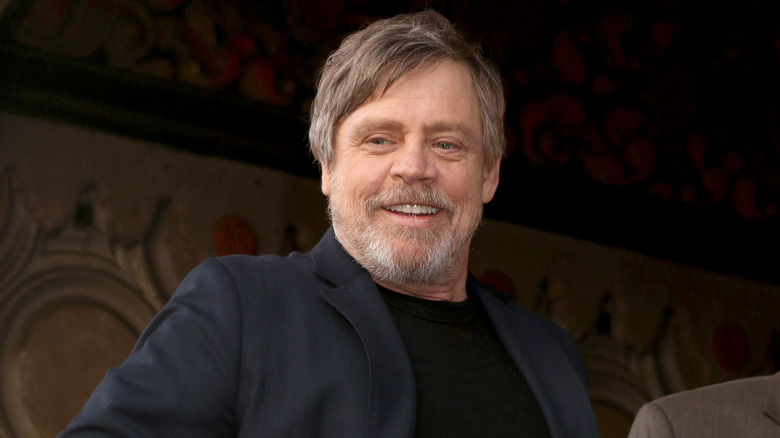 Kathy Hutchins/Shutterstock
As the young man who brought young Luke Skywalker to life nearly 40 years ago turned 70 in September 2021, he looked back on the three movies that brought him lifelong fame — as well as the prequels, which he wasn't a part of and which were released throughout the 1990s.
"I was impressed the prequels had their own identity," Hamill said in the book "Howard Kazanjian: A Producer's Life" (via Indie Wire). "They were criticized because they were exposition-heavy and more cerebral and probably, like he said back in 1976, they weren't as commercial. It's a darker story. But in the age of social media, people's voices are amplified, and I'm shocked at how brutal they can be, not just in the case of 'Star Wars' films, but across the board."
Indeed, Hamill is also quite the presence on social media, where he regularly tweets out witticisms to his nearly 5 million fans in addition to "Star Wars" memes and memories from his many years in Hollywood.