The Surprising Connection Between Jimmy Kimmel And Martha Stewart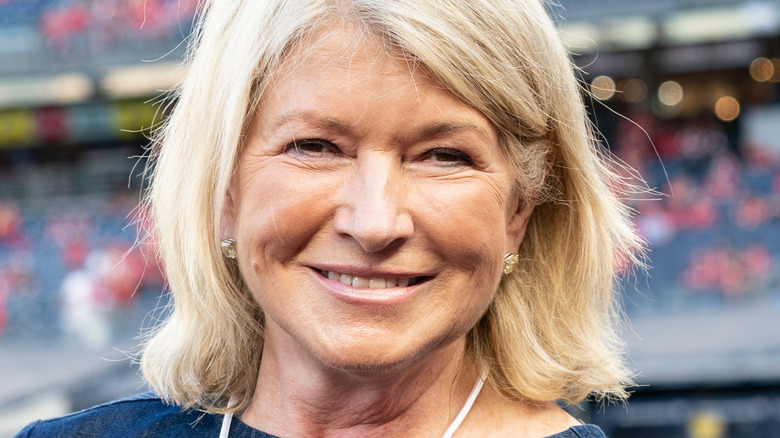 lev radin/Shutterstock
In the '80s and '90s, Martha Stewart was the go-to figure for all things cooking and entertaining (via Biography). By 1991, Stewart had formed Martha Stewart Living Omnimedia, Inc., and her empire contained books, two magazines, a TV show, a radio show, a website, and more, all totaling $763 million in annual sales. In 1999, Stewart took her company public, and was worth an astounding $1.2 billion. But only a few years later, Stewart came under fire for insider trading. She was sentenced to serve five months in prison and pay $30,000 in fines.
After Stewart was released from prison, she once again dipped her toes into the world of entertainment. She initially hosted a spinoff of "The Apprentice" following her release, and while that show didn't catch on, Stewart still graced audiences' televisions with "The Martha Stewart Show," as well as appearances on "Chopped" and "Bakeaway Camp with Martha Stewart."
Perhaps the most charming part of Stewart's career post-prison has been her friendship with rapper and entrepreneur Snoop Dogg, who she first met when he appeared as a guest on "The Martha Stewart Show" in 2008 (via Delish). The two then hosted their own show, "Martha & Snoop's Potluck Dinner Party," which aired for three seasons on VH1. But Snoop Dogg isn't the only personality with whom Stewart has a surprising connection.
Martha Stewart's surprising cousin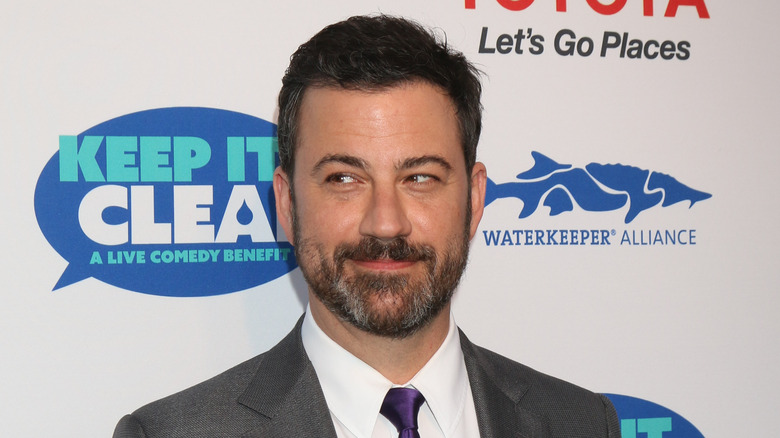 Kathy Hutchins/Shutterstock
As it turns out, Stewart has a cousin who's almost as famous as she is: late night host talk show host Jimmy Kimmel. Kimmel appeared on the genealogy show "Finding Your Roots," at which time the news was revealed to him that Stewart was his cousin (posted on YouTube). Kimmel appeared shocked by the news, but it also seemed to help him connect some dots. "You gotta be kidding me," Kimmel said initially. "This, by the way, this explains me. That's unbelievable," he shared, before revealing. "I make my own vinegar." Always one to joke around, Kimmel then said, "Well, this is great news for the holidays. I mean, it's very bad news for her, but it's very good news for me."
Kimmel then had the opportunity to reunite with his long-lost family member when he went on Stewart and Snoop Dogg's show "Martha & Snoop's Potluck Dinner," as Snoop Dogg's potluck partner (via Twitter). Kimmel presented Stewart with a dog-shaped charcuterie board, and he and Stewart discussed their shared familial bond.
"It's a pleasure being related to you," Stewart told Kimmel, before he asked her for a urine sample. Jokingly, we hope.