Who Is Jimmy Fallon's Wife, Nancy Juvonen?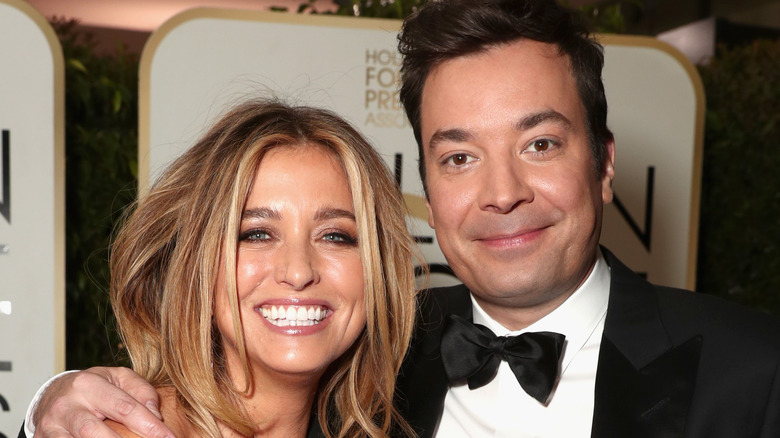 Todd Williamson/Getty Images
In December 2007, Jimmy Fallon married the love of his life, Nancy Juvonen, three years after leaving Studio 8H and "Saturday Night Live" behind (via Today). The NBC variety show has a lot to answer for when it comes to their relationship, as they initially met on the soundstage in 2004 when Drew Barrymore was hosting the show.
Juvonen and Barrymore go way back, co-founding the production company Flower Films together in 1995 (via Biography). In her 2016 memoir "Wildflower," the producer referred to Juvonen as the "love of her life" when they first met. Barrymore has since gone on to become an intrinsic part in Fallon's life, too, as the pair have become best friends after the actress initially set him and Juvonen up after that "SNL" encounter and filming 2005's "Fever Pitch" (via PopSugar).
Outside of her relationship with Fallon and friendship with Barrymore, what does Nancy Juvonen actually do?
Nancy Juvonen found her start as an assistant to a major musician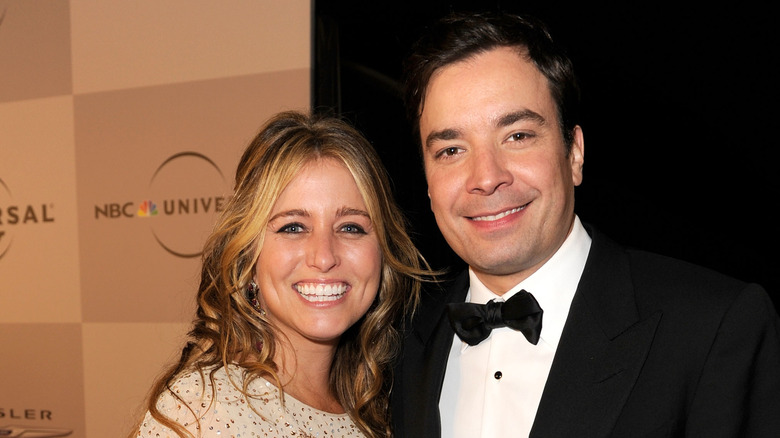 Michael Caulfield/Getty Images
If you hadn't already guessed, Nancy Juvonen is pretty heavily involved with the film industry. Originally born and raised in Connecticut, she made the move with her family to Northern California where she lived in Mill Valley, a city just outside San Fransisco, as a kid (via Biography). She eventually made her start in show business when she became an assistant for Clarence Clemons, the saxophonist for Bruce Springsteen's E. Street Band (via AmoMama).
From there, Juvonen made her way into the film industry after meeting Drew Barrymore in 1993. The two crossed paths after Juvonen's brother Jim, a screenwriter and producer, was working on "Mad Love" which Barrymore was starring in at the time (via Hollywood Life). Juvonen and Barrymore's friendship then blossomed to the point where they founded the production company Flower Films together.
Through Flower Films, Juvonen has worked alongside Barrymore throughout her career in the '90s to now, producing the likes of "Never Been Kissed," "Donnie Darko," "Charlie's Angels," "The Santa Clarita Diet," and "The Drew Barrymore Show" (via IMDB).