Here's What Prince Charles Reportedly Wanted To Name Prince William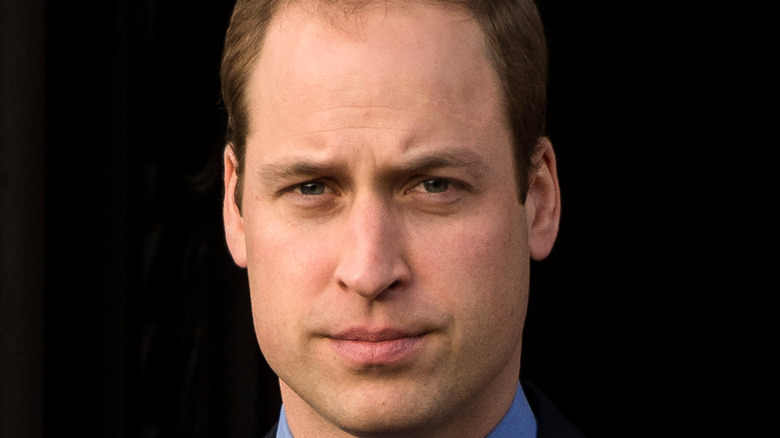 Richard Stonehouse/Getty Images
As second in line to the throne, it's a safe bet that Prince William will one day become King William. It turns out that his parents — Prince Charles and Princess Diana – were likely thinking about his royal ambitions when they named him. Royal historian and author of "Battle of Brothers," Robert Lacey, told People that his mother wanted a "robust" name for her firstborn. Thus, she campaigned to name him after William The Conqueror, also known as William the First.
Now it's time for a quick history lesson. Per a biography on the royal family's website, William the Conqueror was crowned the first Norman king of England on Christmas Day in 1066. He ruled until 1087. Lacey noted that he built "formidable stone castles — notably the fortress overlooking the River Thames at Windsor, from which Britain's modern royal family have taken their name and where the Queen now spends much of her time."
William the Conqueror's son, William Rufus — known as William II — took his place as king of England in 1087. So now our current day William will become King William IV, the fourth, if and when he ascends the throne. Although his name is already fit for royalty, it turns out that his father allegedly had a different kingly name in mind for his son.
Prince Charles allegedly wanted to name his son after King Arthur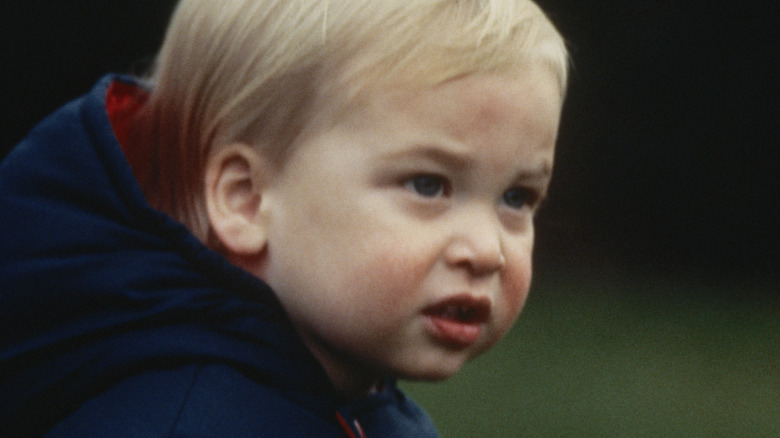 Georges De Keerle/Getty Images
While Princess Diana championed naming her son after William the Conqueror, her husband, Prince Charles, seemingly had his heart set on a different historic king's name. Robert Lacey told People that Charles wanted to name the couple's firstborn after King Arthur. Although the legendary medieval king's actual existence has been called into question (via Britannica), stories of him and his knights of the Round Table are fanciful delights. 
His existence has been questioned, but the royal family's website said that his name symbolizes "British resistance against invasion." It's safe to say both men are worthy figureheads for a one-day king to look up to. However, it's also important to point out that Prince William was seemingly largely inspired by his grandmother, Queen Elizabeth (via People). 
Obviously, Charles did not get his way in this alleged debate with his wife. However, the royal couple did pay tribute to the storied greatness of King Arthur when naming their son. William's full name is William Arthur Philip Louis (via Cosmopolitan). His third name is a reference to his grandfather, Prince Philip, who recently passed away. His fourth name has royal connotations, too. King Louis VIII of France, a descendant of William I, was "sort of" dubbed king of England in 1216. It's a long story (via Metro). It's worth noting that William passed some of these names down to his own children, too.
Prince William sourced historic royal names for his own children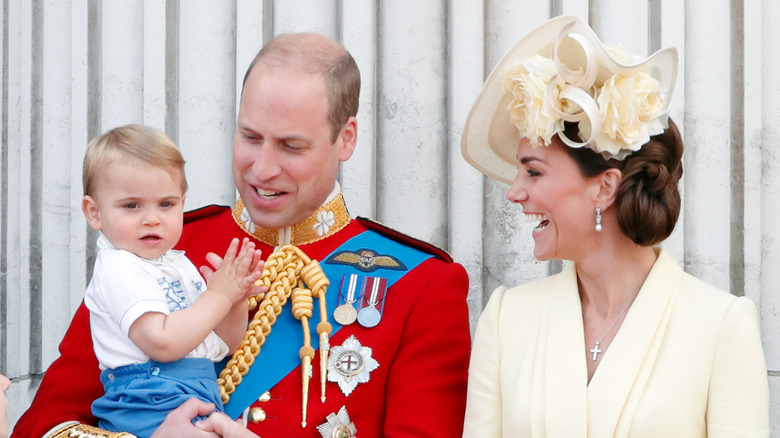 Max Mumby/indigo/Getty Images
Prince William and his wife Kate Middleton have three children: Prince George, Princess Charlotte, and Prince Louis. They are, respectively, third, fourth, and fifth in line to the throne, and each child has several royal names fitting their status. William's firstborn's full name is George Alexander Louis, per the royal family's website. Of course, William shares the name Louis with him. Meanwhile, Charlotte's full name is Charlotte Elizabeth Diana, per the website.
The child that William shares the most names with is his youngest son, Louis. The royal family took to Twitter to announce that his full name as Louis Arthur Charles. In an interesting repeat of history, The Hollywood Reporter noted that there was much speculation that the couple would name the child Arthur. While there was "sort of" a King Louis of England at one point in history, this marks the first time that there's been a Prince Louis in Great Britain. While young Louis is unlikely to take the throne, his name is certainly an interesting piece of history.