The Best Sports Bras For Everyday Wear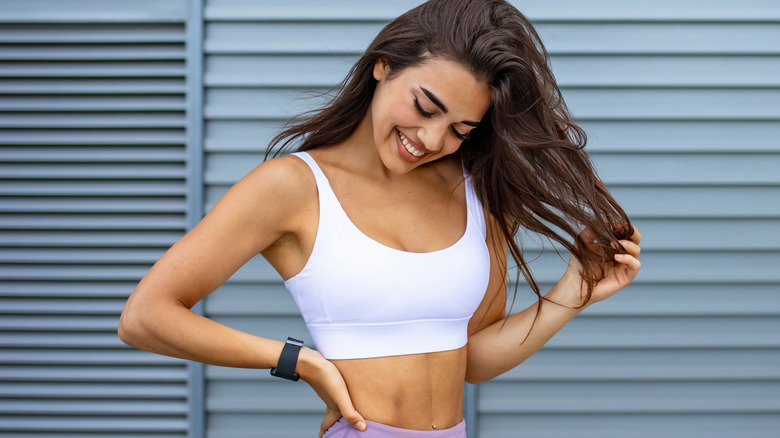 Dragana Gordic/Shutterstock
When it comes to being a woman, one of the worst parts is wearing a bra every day. While we want to be supported and held in when we're out and about, at work, or even just running errands, the whole underwire bra thing can be suffocating and harsh. Not only do some bras hurt our chest and back, sometimes they're also just uncomfortable. Some don't always hold us in all day long. 
Instead of wearing a regular bra all day long, wearing a sports bra is a great alternative. Not only do they hold us in, they're also wildly comfortable and can offer full coverage at the same time (via Knix). Not to mention, the material is super absorbent during the summertime when we sweat a bit more. However, not all sports bras are made for everyday wear. There are some sports bras that definitely don't work for the whole "work, life, dinner" schedule. 
So, if you want to rock a sports bra every day, there are some you may want to invest in. 
Which sports bras are best for everyday wear?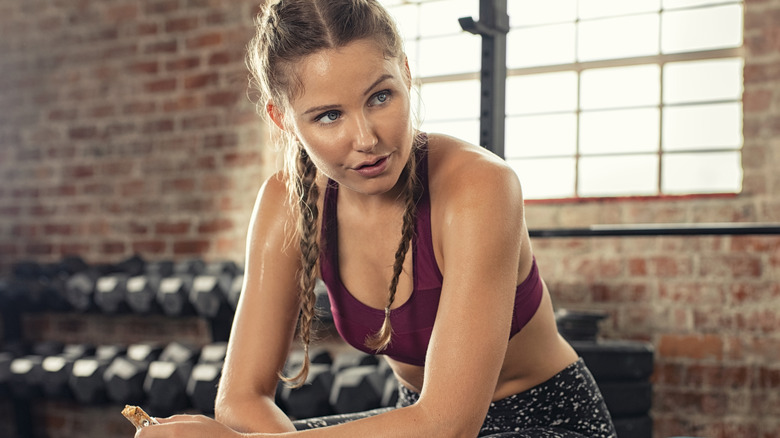 Rido/Shutterstock
When investing in a good sports bra there are a few things to consider. Some sports bras will have a front-zip closure, which can be easier to take on and off for those days you have back-to-back meetings and also want to hit the gym after work. Of course, you want something comfortable. Next, you want something that won't stick out of a shirt. And you also want something supportive that will hold you in. Luckily, some brands are here to help you (via VeryWellFit).
First, consider investing in the Outdoor Voices "Doing Things Sports Bra" from Nordstrom. The bra comes in three different colors and sports a racerback, which is perfect for those racerback tank tops you might otherwise have bra straps hanging out of. The bra is medium-impact support which is ideal for running, training and cardio. However, it can also hold you up for a walk in the park with friends.
Next, if you want something for every day wear, LuLu Lemon makes a great sports bra. The Energy Bra from Lulu Lemon is great for every day use and wear, gym or even casual errands. The bra supports cups B-D and also comes in an array of colors. On top of it, they have pads that can easily be removed, so it's flexible for all sizes.