Here's How Tall Queen Elizabeth Really Is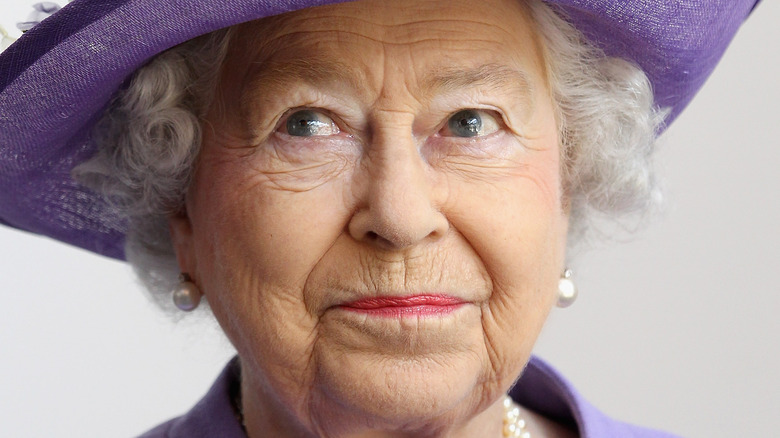 Chris Jackson/Getty Images
When seen amongst the rest of the royal family, Queen Elizabeth often seems quite small. This was especially the case when the monarch stood next to her late husband Prince Philip, who stood at 6 feet according to PureWow. It seems their four children followed in Philip's footsteps, as their heights ranged between 5'6" to 6 feet tall, with Princess Anne being the shortest of the bunch (via Daily Express).
While not as tall as his father, Prince Charles stands at 5'10", but his children certainly took after their grandfather. Both Prince Harry and Prince William are actually taller than their grandfather with William believed to be the tallest of the entire royal family, reportedly standing at 6'3" (via Metro).
So, if William is the tallest, that makes Queen Elizabeth the shortest. Even her granddaughters Princess Eugenie, Princess Beatrice, and Zara Tindall are taller than her by a few inches, ranging in height from 5'4" to 5'6" (via Little Things).
Queen Elizabeth has clever ways to make herself seem taller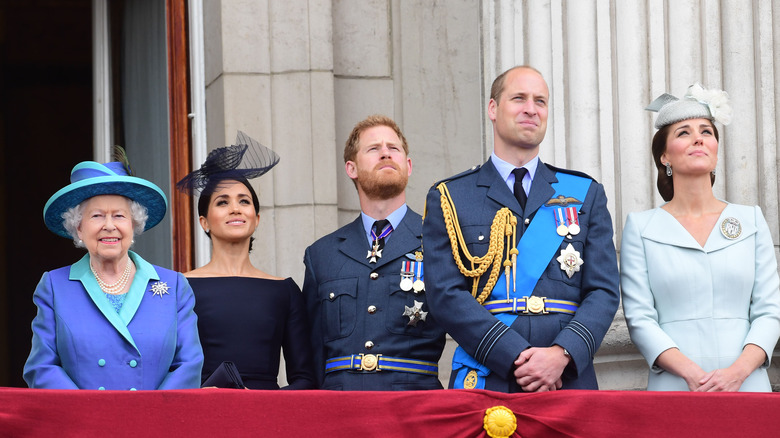 Wpa Pool/Getty Images
According to Grazia Daily, Queen Elizabeth is 5'3", which many people took note of when she gave a message to the public for Commonwealth Day in 2021. In the video, the Queen can be seen walking alongside two men down a corridor lined with the flags of the Commonwealth countries where she looked incredibly tiny (via YouTube).
While her height may have been alarming to some viewers, over her reign, the Queen and her team have utilized some extremely clever tactics to make her seem much taller than she actually is. For starters, she often wears hats with a tall-ish crown as well as a pair of medium sized heels (via Town & Country). Her heels are actually ordered to be 5.7cm according to the Daily Telegraph, which adds an extra bit of inches to her height (via South China Morning Post).
As for the bright colors in her wardrobe, Sophie, Countess of Wessex explained in a documentary that she does this in order to "stand out for people to be able to say 'I saw the Queen'" (via PopSugar).