Here's How Tall Prince Harry Really Is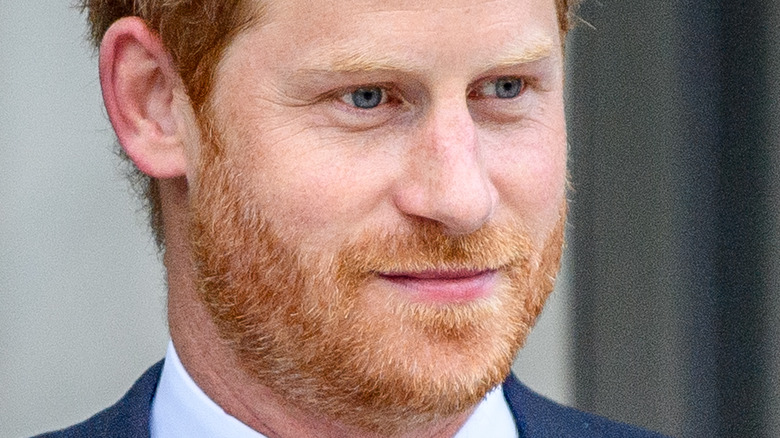 Roy Rochlin/Getty Images
Prince Harry is tall, but would you believe he actually isn't the tallest royal in his family? Let's start with the fact that Harry's dad, Prince Charles, is said to be the exact same height as his ex wife Diana was at around 5'9" (via Express). But other reports say the heir to the throne is an inch taller, which would put him at 5'10". Then there's the prince's brother, William, who is 6'3" tall, according to Purewow.
Harry falls somewhere in between his dad and brother, according to multiple sources. If you have seen photos of the Duke of Sussex with his wife, Meghan Markle, you know he is quite a bit taller than she is, with Yahoo! reporting the new mom of two is about 5'6" tall.
Of course, as the outlet notes, it is rare for Meghan to be seen without high heels on, so she appears taller in comparison to her husband. And, compared to her sister-in-law, Kate Middleton, who is 5'9", Meghan is on the shorter side — although Queen Elizabeth is much smaller, at 5'4" (via PopSugar).
That said, exactly how tall is Prince Harry?
Prince Harry's real height often shocks people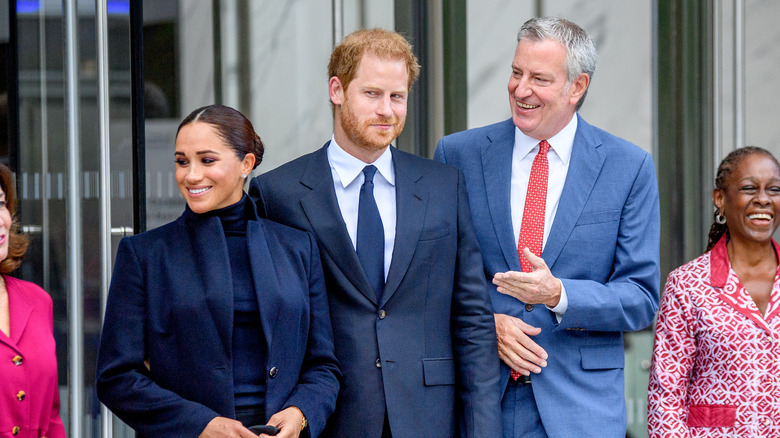 Roy Rochlin/Getty Images
Purewow places the younger of the prince brothers at 6'2", but Yahoo! claims he is 6'1". Either way, Harry is certainly tall, and that reality is shocking to many who meet him, or see the former royal in photos standing next to people, according to Insider.
A trip to New York City in September of 2021 got Twitter talking about Harry's height as he was filmed and photographed with Mayor Bill de Blasio, who 6'5", according to The New York Times. "Did not realize Prince Harry was this tall. This is an interesting development," tweeted one observer.
Maybe it's because William is widely regarded as the tallest member of the royal family that people forget that Harry is also quite tall (via Express). It's worth noting that according to Little Things, the tallest member of the royal family on record is King Edward IV, who stood at 6'4-½".