What Donald Trump Asked A Judge To Do About Twitter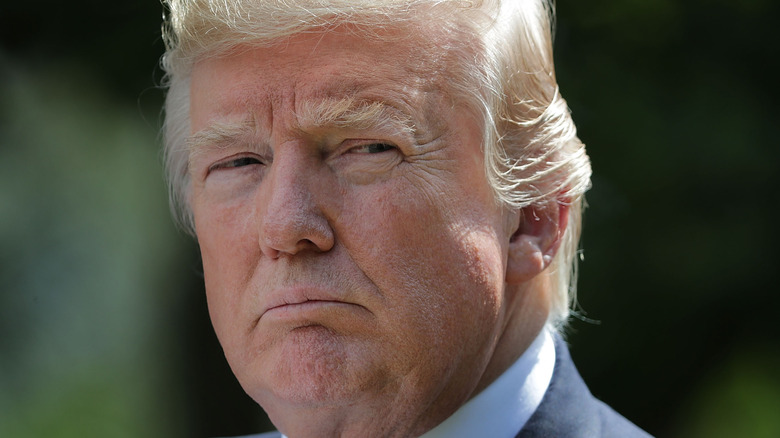 Chip Somodevilla/Getty Images
The former President of the United States Donald Trump has asked a federal judge to reinstate his Twitter account. According to CNBC, Trump filed a request for a preliminary injunction against Twitter in the U.S. District Court for the Southern District of Florida on Friday, October 1.
In the filing, the former President's lawyers claim that Twitter "exercises a degree of power and control over political discourse in this country that is immeasurable, historically unprecedented, and profoundly dangerous to open democratic debate." 
Per Bloomberg, Trump's lawyers also claimed in the filing that the social media platform had unfairly censored the former president throughout his time in office by labelling some of his tweets as "misleading information" and by suggesting Trump had broken Twitter's rules against "glorifying violence."
Trump, who had more than 88 million followers on the social media platform, was removed from Twitter on January 8, 2021, following the deadly attack on the U.S. Capitol on January 6. The attack was carried out by Trump supporters who were attempting to prevent President Joe Biden's election victory from being confirmed by Congress. Prior to the Capitol riot, Trump had repeatedly claimed on Twitter and other social media platforms that the 2020 election had been rigged. 
Donald Trump sued other major social media platforms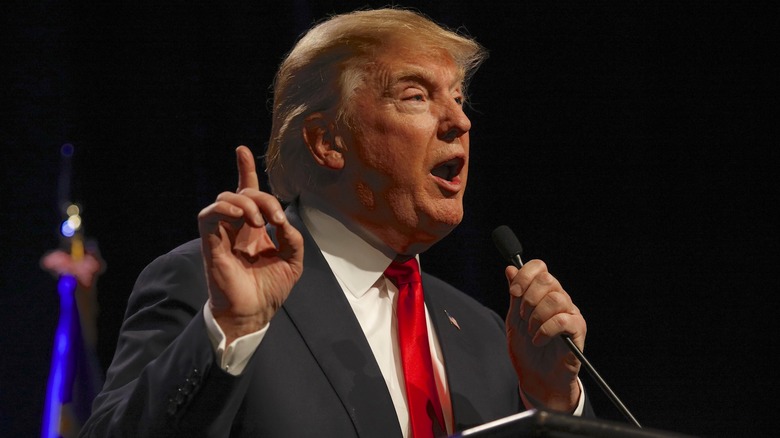 Joseph Sohm/Shutterstock
At the time of Trump's removal from Twitter, the platform stated that the former President had violated Twitter's policy regarding the "glorification of violence," adding that Trump's posts relating to the 2020 election result were "highly likely" to encourage similar attacks to the Capitol riots.
"After close review of recent Tweets from the @realDonaldTrump account and the context around them — specifically how they are being received and interpreted on and off Twitter — we have permanently suspended the account due to the risk of further incitement of violence," the social media giant said in a statement. 
Per Bloomberg, several attempts made by Trump and his supporters to overturn the election result due to unproven mass voter fraud were rejected in courts across the country.
In July 2021, Trump also sued some of the biggest social media platforms, including Twitter, Facebook Inc and Alphabet Inc's Google, alleging that they had unlawfully attempted to silence conservative views online (via CNBC).