What We Know About Matt Lauer's Daughter, Romy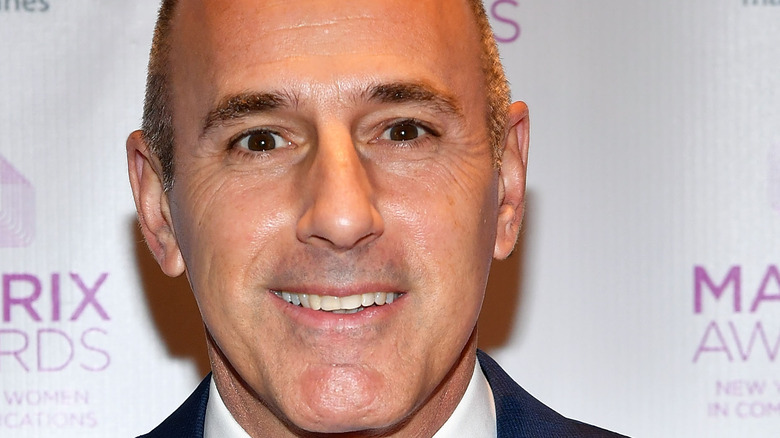 Slaven Vlasic/Getty Images
When Matt Lauer was fired from NBC after being accused of sexual misconduct, it did more than just ruin his career. Shortly after, Lauer and his wife, Annette Roque, separated and their divorce was finalized in 2019 (via Closer). Since then, Lauer's focus has been on spending time with the three children he shares with Roque: sons Jack and Thijs, and daughter Romy. In fact, sources said that Lauer is frequently seen picking up and dropping his kids off at school, and even delivers lunch to them a few times each week (via Entertainment Tonight). "His only focus right now is his family," a source said at the time. "He's with them in the Hamptons and he's working on keeping a low profile while he deals with this tough situation."
Even before the scandal, Lauer made sure to keep his kids out of the spotlight during his years of co-hosting the "Today" show. "We want them to maintain their privacy. In the almost-20 years I've been on the show, one of my children has been on the show for 20 seconds. I'll talk on the air about homework or immunizations or what age can you have a sleepover," he explained (via Heavy).
Romy Lauer is an avid equestrian who loves TikTok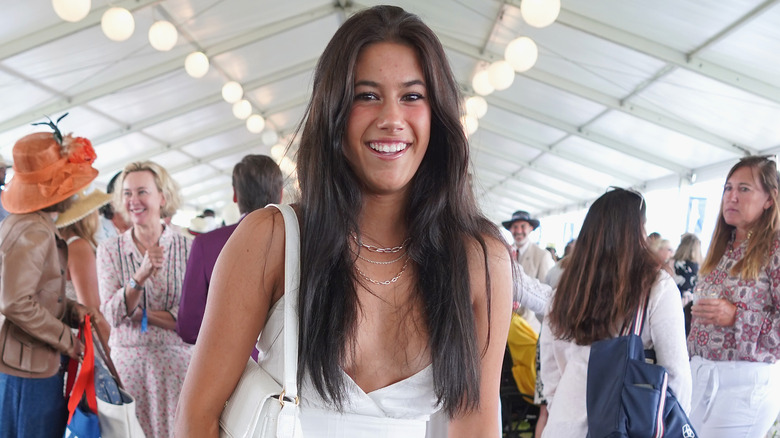 Sonia Moskowitz/Getty Images
While Matt Lauer and his ex-wife Annette Roque have kept their kids out of the spotlight, their daughter Romy — who is the middle child — has no problems competing in front of spectators. She has followed in her mother's footsteps and become an avid equestrian, competing in the Hampton Classic and other local shows. It has been reported that the Lauer family owns five horses, including Casanova, which Romy rides. "She loves the pressure and the performance," Roque told Cottages & Gardens.
Like many high schoolers, Romy also loves posting on social media. In fact, after being out of the spotlight for nearly two years, Lauer made his first on-camera appearance in one of Romy's TikToks. In one video, Lauer dances to Chance the Rapper's "Hot Shower, and also performs with Romy to "Big Fun" from "Heathers: The Musical" (via Entertainment Tonight). And when some commenters went after her dad, Romy was quick to defend him, accusing them of spreading "stories not facts" (via Yahoo!).
Father and daughter were also recently seen out celebrating Romy's 18th birthday. They had dinner at Italian restaurant Tutto Ill Giorno with Lauer's girlfriend, Shamin Abas (via Daily Mail).
Her parents often reunite to cheer her on at equestrian matches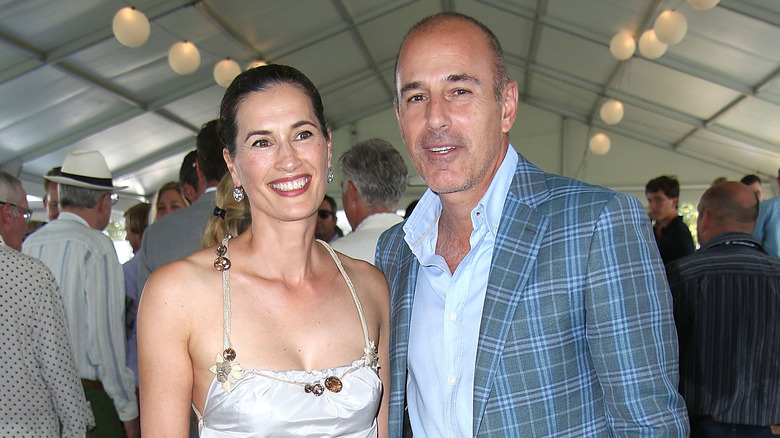 Sonia Moskowitz/Getty Images
Although Matt Lauer and Annette Roque have divorced, they often reunite to watch their daughter Romy compete in equestrian matches. Romy is frequently seen at the Hampton Classic alongside other celebrity offspring such as Georgina Bloomberg, the daughter of former New York City Mayor Michael Bloomberg; Jessica Springsteen, the daughter of Bruce Springsteen and Patti Scialfa; and Tabitha Broderick, the daughter of Sarah Jessica Parker and Matthew Broderick (via Equestrian Stylist).
Romy has won several competitions there through the years, and in summer 2021 she and her horse Bonaparte received The Knox School Local Junior Hunter Championship (via Hampton Classic). No doubt both of her parents were on hand to cheer her on. "While they had issues and argued over properties and a final settlement, they have decided they can both put the children first and have come up with a plan," a source told Entertainment Tonight. "For both Matt and Annette, there is a noticeable difference in their attitude toward this entire process. They seem happier and their family and friends are thrilled to see they are both moving forward."