Who Is Matt Lauer's Girlfriend?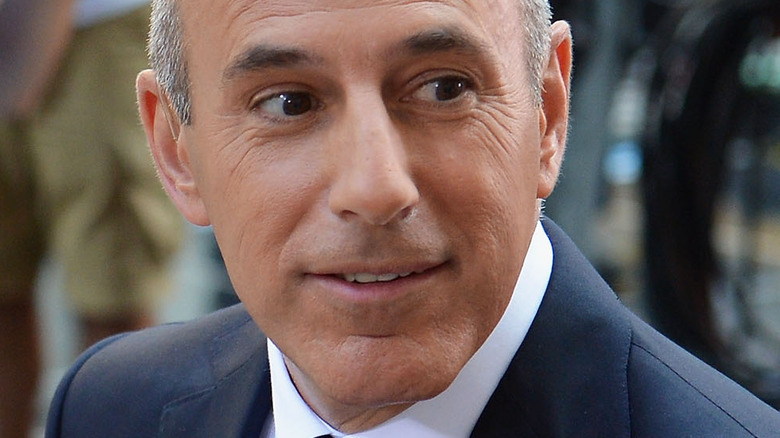 Getty Images
Matt Lauer has experienced more than a few changes in recent years. The longtime journalist was fired from NBC in 2017 over multiple allegations of sexual misconduct (via NBC News). Lauer finalized his divorce with wife Annette Roque in 2019 (via Town & Country). Slowly returning to the spotlight, the former "Today" anchor also penned an opinion piece refuting allegations in Ronan Farrow's "Catch and Kill," and beginning in December 2020, has apparently found new love, too, with a longtime acquaintance: Shamin Abas. 
Who exactly is Shamin Abas? Abas is from the U.K., a publicist at a high-end PR agency (think Rolls-Royce, Dom Perignon, and Ferrari, via US Weekly). With her professional skills, she's likely well aware of Lauer's reputation but that doesn't seem to have deterred their romance or friendship in any manner. Abas was happily seen with Lauer and his son at a car show in the Hamptons in summer 2020. The publicist was also photographed with Lauer in December 2019, smiling widely as the two traveled together to New Zealand (via InTouch Weekly).
Shamin Abas is a longtime acquaintance of Lauer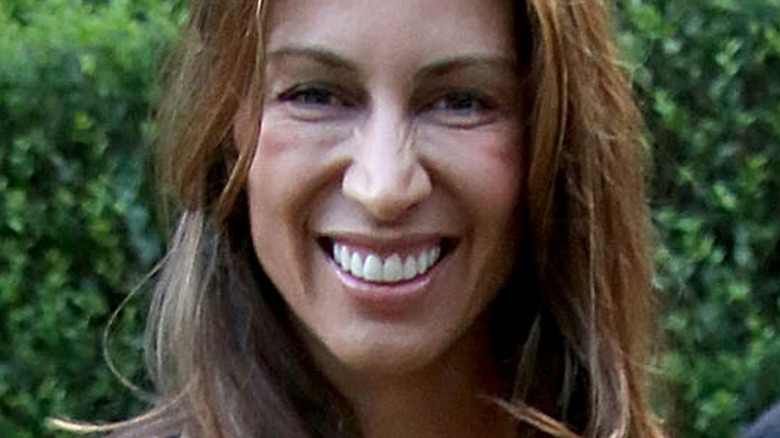 Sonia Moskowitz/Getty Images
The reason Shamin Abas may seem so confident in this relationship is that she has known Matt Lauer for over a decade, being photographed with him as early as 2005. Another reason for Abas' confidence may be that she's a self-made success story with a thick skin. Growing up in Wales, she is the daughter of a Persian math professor and a British jazz singer (via The Palm Beach Post). Abas described her childhood with her siblings as, "We were the darkest kids in town ... There was a lot of teasing."
Yet this different girl from a country town launched herself with her own public relations agency in 2005 and soon began landing headline-worthy clients. Says the famous Russell Simmons, "She did all the work that we didn't know how to do. She nailed it down" (via The Palm Beach Post).
Successful in her own right, Abas and Lauer may have met at the right time in both their lives. Speaking to the Palm Beach Post in 2010, Abas said that she saw her future self "definitely as a mother, and definitely involved with horses and animals." As for Lauer, there have been rumors about his strong desire to find a "fresh start" after his scandal (via Us Weekly), and Abas seems to be a strong match for this. Both parties have been previously married as well.
Whether this romance will be strictly personal or have farther reaching professional ripples, remains to be seen.