The Strange Kangaroo Discussion Donald Trump Allegedly Had With Boris Johnson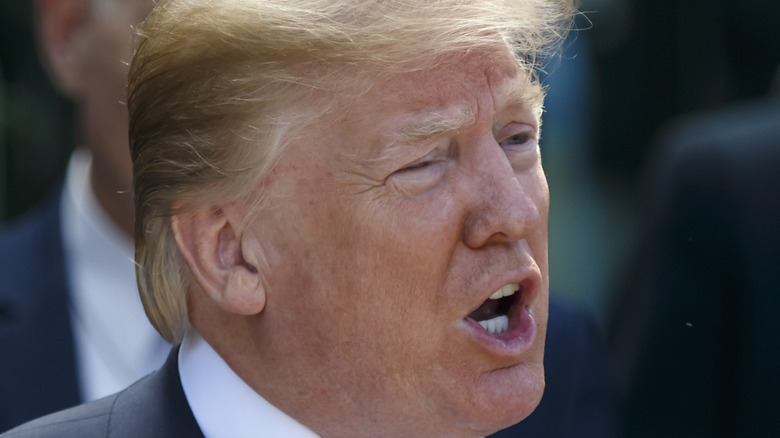 Bloomberg/Getty Images
America's western allies seemed to all breathe a sigh of relief as soon as they Trump years had ended. As one source put it to Reuters, "It used to be complete chaos. Before, we were on edge the entire, the whole time just trying to keep the G7 intact — and you don't have to worry about that now."
The source added: "You can have a frank discussion without having to start it off by saying: 'No. Russia is not going to come back into the G7.'"
With the release of various tell-all books from former members of the Trump administration, we're just coming to terms with exactly how chaotic it all actually was. In her book "I'll Take Your Questions Now," Trump's former press secretary, Stephanie Grisham, has made several claims about the former president's conduct and interaction in front of other world leaders, including on details on a conversation Trump reportedly had with his counterpart, British Prime Minister Boris Johnson, about kangaroos. Grisham says there was a time Trump and Johnson ate up time during a meeting to talk about how strong kangaroos were (via The Guardian).
Donald Trump's overseas meetings had many small gaffes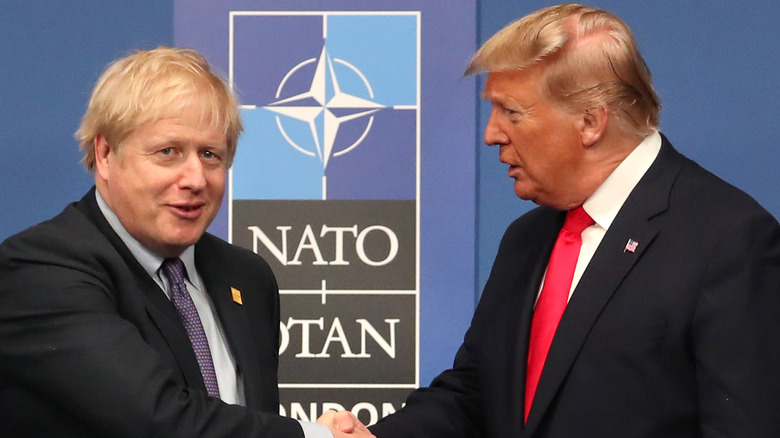 Wpa Pool/Getty Images
That would not be the only unusual encounter Trump would have with a fellow world leader. During a conversation with Turkish president Recep Tayyip Erdoğan, he reportedly asked: "Have any of you guys ever seen 'Midnight Express?'" The movie recounts the violent ordeals of an American who was arrested in Turkey; its director, Oliver Stone, has since apologized to the Turks and Turkey for the way he had positioned the country and its people. Trump even reportedly told Pakistan's Prime Minister Imran Kahn that India "reminded him of California with all of the homelessness" (via The Guardian). 
While it appeared that Boris Johnson and Donald Trump had the best rapport among the G7 leaders, Trump's behavior was so audacious that Johnson, France's Emmanuel Macron, and Canada's Justin Trudeau were caught joking about it by a hot camera. It was Johnson who later called President Joe Biden a "breath of fresh air" after they wrapped up their first face-to-face encounter this year. " Johnson also said, "There's so much that they want to do together with us, from security, NATO, to climate change" (via Independent).