Is This How Meghan Markle Really Felt About Her Post-Baby Body?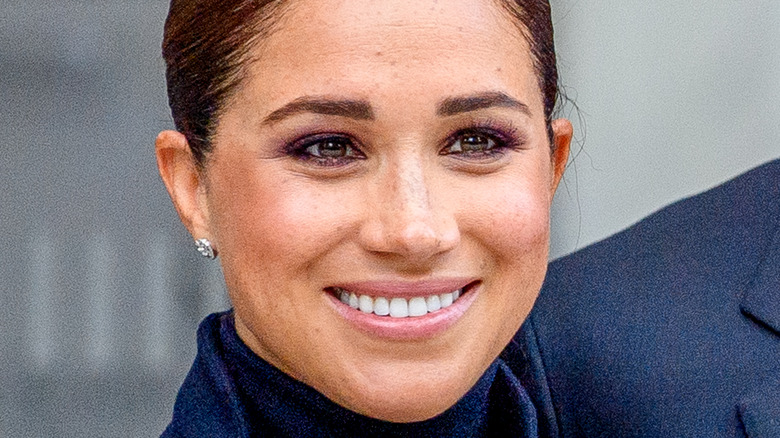 Roy Rochlin/Getty Images
Meghan Markle is a true role model for all new moms. The Duchess of Sussex has always been outspoken about the causes that are close to her heart. After she gave birth to her first child, Archie, in May 2019, Meghan wowed fans with her positive outlook about her post-baby body, per Today. Just two months after Archie's birth, Meghan and her husband Prince Harry hit the red carpet to attend the London premiere of "Lion King."
When the photos from the event hit the internet, fans couldn't help but praise Meghan for looking so stunning and wearing form-fitting clothing despite still recovering from childbirth. "Meghan looks like a woman who gave birth two months ago, and not only embraces her post pregnancy body, but also loves it too," one person tweeted. "You know what I really appreciate? Meghan Markle doing these public appearances so soon after having Archie and not hiding her body. good on her," another wrote.
One month later, a royal insider told Us Weekly that Meghan wants to normalize the post-baby body. "[She] wants to change the perception that you have to be skinny to be beautiful," the source said. "It's not easy to lose the weight but she's happy to be a realistic example to new mothers," another source had previously told the outlet.
However, it seems that Meghan is just like every other new mom and may have insecurities about her body.
Meghan Markle is normalizing the post-baby body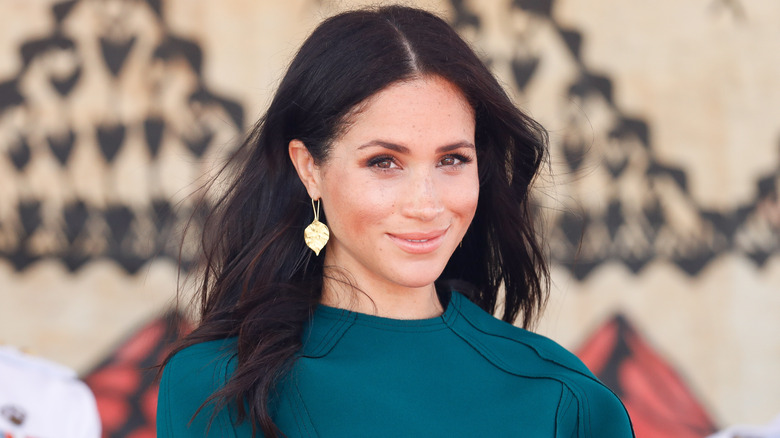 Chris Jackson/Getty Images
According to Hello!, Meghan Markle and Prince Harry may have alluded to the Duchess of Sussex's insecurities about her post-baby body back in 2019. About five months after giving birth to their son, Archie Harrison Mountbatten-Windsor, the pair attended the WellChild Awards event. During the ceremony, Harry could be heard reassuring his wife about how gorgeous she looked following the birth.
At the reception, Meghan and Harry met with 10-year-old Emmie Narayn-Nichols who had received an award during the event. Emmie and mother Eve both spoke to the Sussexes and Eve went on to recall the moment to the media. "They were very lovely. When Meghan sat down, I said, 'Oh you look amazing and you've just had a baby'. Harry looked at her and went, 'See I told you!' in a way that we would ... It did feel like they were very down to earth."
The conversation may suggest that Meghan might have been feeling a bit uncomfortable with her post-baby body. However, she's been clear that she thinks women shouldn't put any pressure on themselves to immediately get back to their pre-pregnancy weight. After the birth of both Archie and her daughter Lilibet in June 2021, Meghan was said to give her body a rest and not put herself through a rigorous diet and exercise regimen. Instead, it's said that she and Harry practice yoga to stay in shape. Whatever she's doing, Meghan looks amazing and is helping to normalize the post-baby body.