What Ivanka Trump Has Been Up To Since The Trump Presidency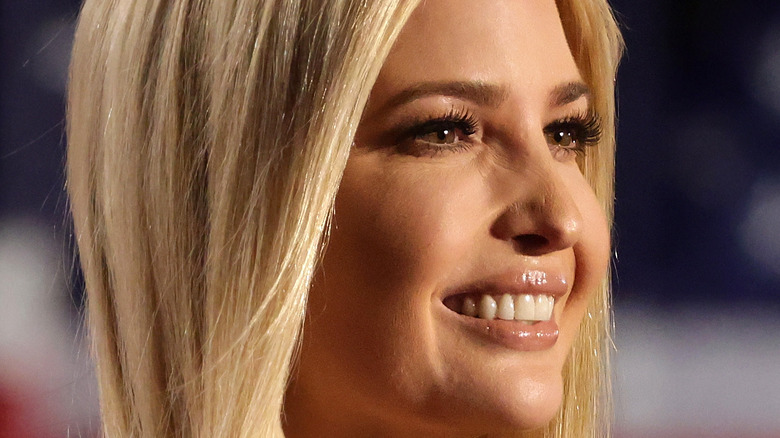 Alex Wong/Getty Images
Ivanka Trump, the only daughter of former president Donald Trump and his first wife, Ivana Trump, seems to many to be the favorite Trump child. She was the only one of Donald's adult children to have an official job in the White House as a senior advisor, despite her actual job duties remaining a bit vague. Ivanka and her husband, Jared Kushner, left their New York social circles to move themselves and their three small children to Washington, D.C. and be as visible during the Trump presidency as possible, with the former president giving Kushner such jobs as solving the coronavirus pandemic and achieving Middle East peace. It was hard not to hear about what Ivanka and Jared — sometimes known as Javanka — were doing during the four years they worked in the White House, but what has Ivanka been doing since that all ended on January 20, 2021?
CNN reported that Ivanka has done her best to distance herself from her father and the lies he is still telling nearly a year after the 2020 election, saying that he was the actual winner, with sources telling the news outlet that she walks a fine line between staying loyal to her father and getting away from his tall tales. It seems she just wants to live a different kind of life — albeit a privileged one.
Ivanka Trump moved her family to Florida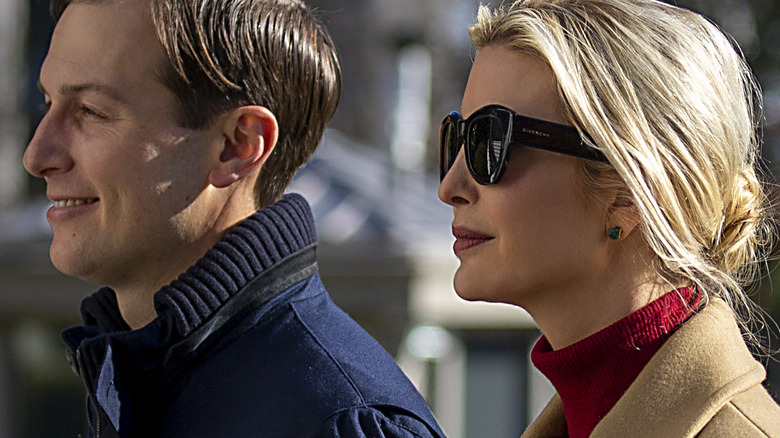 Tasos Katopodis/Getty Images
Florida seems to be the final destination of various Trumps, as Donald Trump himself moved his wife, in-laws, and teenage son, Barron Trump, to Florida where they now take up residence at his Palm Beach property. However, Ivanka Trump seems to be staying at least an hour from Mar-a-Lago, as she and Jared were living in a Miami condo as of July 2021, waiting for their new mansion to be built on a nearby island (via CNN).
As New York Magazine pointed out, Ivanka didn't even send her father a Twitter message on Father's Day and instead spent the time with her husband and kids at the Patriots Point Naval and Maritime Museum in South Carolina. A source told Fox News at the end of August 2021 that Ivanka was trying to focus on "family time." However, her life as of this writing might be the calm before the storm.
Ivanka Trump may face legal troubles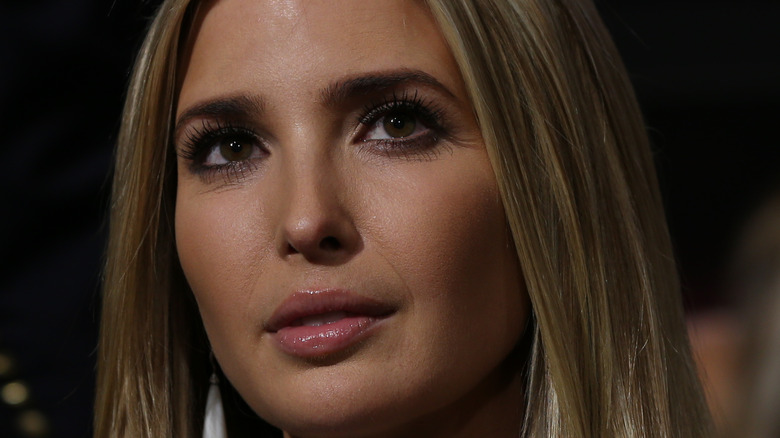 mark reinstein/Shutterstock
According to Mother Jones, the Washington, D.C. attorney general is investigating the Trump Inaugural Committee for fraud and misappropriation of funds. In December 2020, Ivanka Trump gave a sworn deposition about her work on the committee and said she didn't have much to do with the inauguration planning except to give Donald Trump her opinion on things. However, documents show she was much more heavily involved with the inaugural committee than she admitted — she was a key person involved in decision making for several inaugural events.
In addition, just like she was heavily involved with White House goings-on, she was also heavily involved and employed by the Trump Organization, Donald Trump's business that was criminally indicted in July 2021 for tax fraud (via The New York Times). The Manhattan DA's office has indicated there may be more indictments coming aside from the one against the business and its CFO, Allen Weisselberg.
Cynthia Alksne, a former prosecutor in the Brooklyn DA's office, told MSNBC that Donald's children might also be the focus of the Manhattan DA Cy Vance's investigation. "I would focus on the kids," she said. "We've heard a lot of reporting about Ivanka Trump getting consulting fees for things she may or may not have done. That looks to me like the next place, but we'll just have to see."