Why Piers Morgan Has Harsh Words For Katie Couric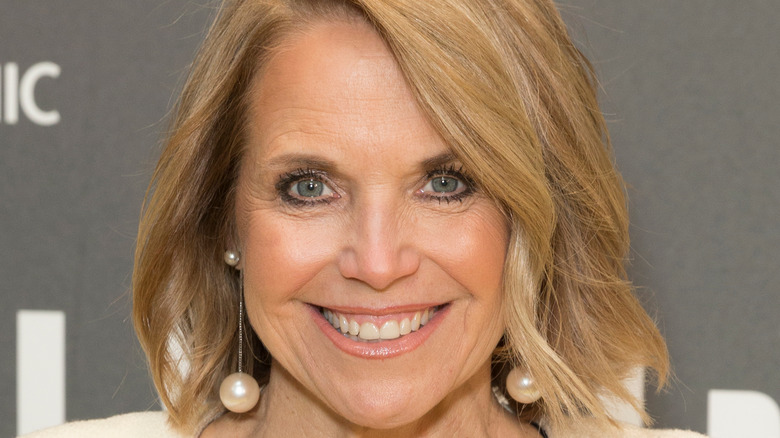 lev radin/Shutterstock
Katie Couric has been a respected journalist for more than 20 years, but many believe she has tarnished her career with the upcoming release of her memoir, "Going There." In the book, she criticizes a variety of female television personalities, including Diane Sawyer, Deborah Norville, and Martha Stewart. "Nobody can understand why Katie did this. She's ruining her legacy," an unnamed senior news producer told the New York Post. "... She's ... so rough on other women for being ambitious like she was, it's unforgivable. She gives fresh meaning to that old saying: 'There's a special place in hell for women who don't help other women.'"
Couric reportedly bashes her former "Today" host Norville in the book, writing that her "relentless perfectionism" turned off viewers. The words clearly stung Norville, who said that she was "really too stunned and, frankly, hurt to comment." In addition, Couric admits that she wouldn't help then newcomer Ashleigh Banfield because it would have been "self sabotage" and that, "I'd heard her father was telling anyone who'd listen that she was going to replace me." However, Banfield revealed that her father was in a nursing home at the time. "Her words have really hit me hard," Banfield said. "She was my North Star. I always looked at her as one of the most brave presenters ... at a time when we were all called bimbos. She was the best morning show host ever. I'm just gobsmacked." Now, media personality and columnist Piers Morgan is weighing in on the situation. 
Piers Morgan thinks Katie Couric is a hypocrite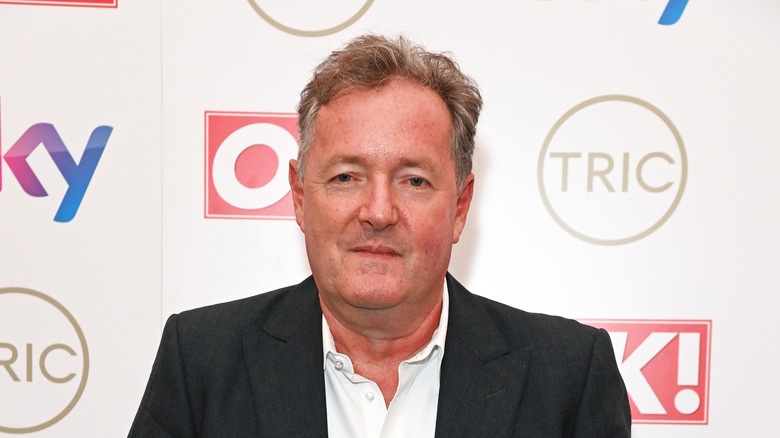 David M. Benett/Getty Images
Many people are slamming Katie Couric for her new memoir, "Getting There," including controversial television host Piers Morgan. He has called out Couric for revealing "herself to be a nasty piece of work who chews up female colleagues and competitors like a hungry hippo gorging on watermelon," he wrote in a piece for the Daily Mail. "Her idea of feminist trailblazing is to bully, intimidate, abuse and damage other women," he wrote. 
Of course, this isn't the first time Morgan has had issues with a female celebrity. He has been a harsh critic of Meghan Markle, accusing her of being a "ruthless social climber," and called model Emily Ratajkowski "a global bimbo," (via Mirror). In fact, Couric seemingly called him out on social media over the summer after Morgan criticized Simone Biles for pulling out of the Tokyo Olympics. Couric retweeted photos of Morgan, Donald Trump, and Charlie Kirk with the words, "Bullying successful women is a coping mechanism for a lot of mediocre men." Now Morgan believes her book proves she's not pro-women at all.
"Katie Couric went there alright," Morgan wrote. "And by doing so, she has showed the world that she's a vile, horribly hypocritical, vindictive misogynist who bullied women as a coping mechanism."