What Ron DeSantis Did Before He Was A Famous Governor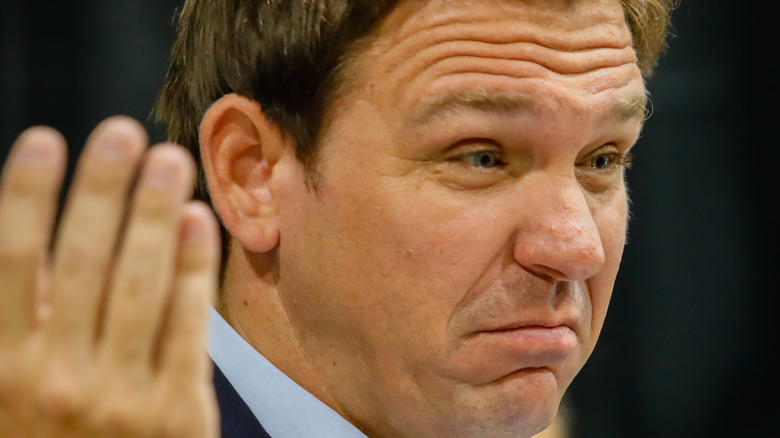 Bloomberg/Getty Images
In 2021, Florida Governor Ron DeSantis is one of the most well-known governors in the United States, as well as one of the most well-known names in politics. He is often considered a frontrunner for the 2024 Republican nomination for presidency, and in a recent poll conducted by former National Security Advisor John Bolton's political action committee (PAC), DeSantis was running neck and neck with former president Donald Trump in potential nominee popularity, according to Newsweek.
Of course, some of DeSantis' fame comes from how he has handled the coronavirus pandemic in his state, as Florida ranked as No. 10 in the nation with the highest COVID-19 deaths per capita, and a full quarter of those deaths occurring during the summer as the delta variant ravaged the Sunshine State, according to the Orlando Sentinel. Through the delta wave, DeSantis banned mask mandates in Florida schools and even withheld pay from school boards that defied the order, with the federal government stepping in to make sure people got paid what they earned (via NBC News). But what did DeSantis do before he burst onto the national scene in 2018 when he became a gubernatorial candidate who Trump couldn't get enough of?
Ron DeSantis was a government lawyer before he entered the political fray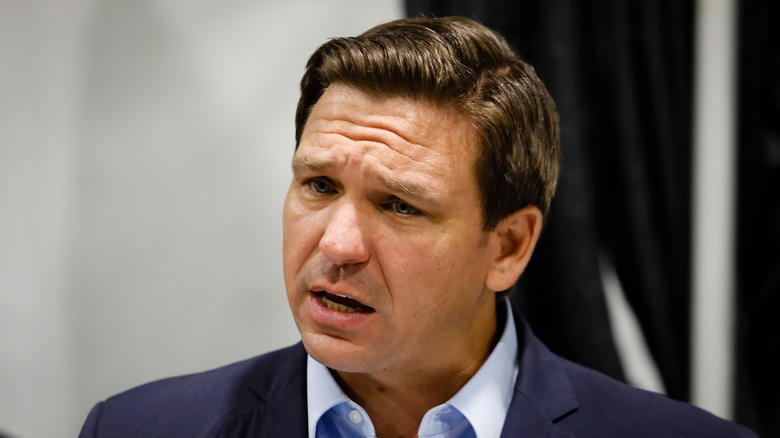 Bloomberg/Getty Images
It seems Ron DeSantis has always had a desire to work for the government, as his Ivy League studies at both Harvard and then Yale Law School led him to become a Navy lawyer working at Guantanamo Bay in 2006, according to The Tampa Bay Times. He served as a member of the Judge Advocate General corps of attorneys assigned to advocate for the humane treatment of prisoners on this controversial military base. He only seemed to spend one year at Guantanamo, however, because in 2007, DeSantis ended up overseas in Iraq where he worked as a legal advisor to SEAL Team One (via the Miami Herald).
When running for governor, DeSantis wasn't shy about his military service and would often tout his Navy years to show what a true American patriot he was. After all, with his Ivy League pedigree, he could have chosen private practice, but instead chose to be a government lawyer.
Ron DeSantis spent time in the House of Representatives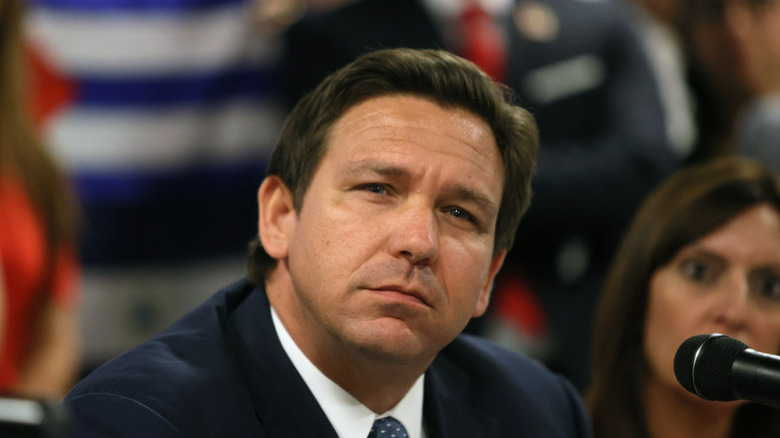 Joe Raedle/Getty Images
Before the gubernatorial race that turned Ron DeSantis into one of the most famous American governors, he spent three terms as a little-known Florida congressman serving in the United States House of Representatives, elected in 2012. During that time, he was the co-founder and member of the ultra-conservative Freedom Caucus that championed government shutdowns, according to The Atlantic. 
Ballotpedia reported that DeSantis also supported efforts to overturn the Affordable Care Act (also known as Obamacare) during his time in the House, but becoming governor was his priority by 2018 as he gave up his seat in September of that year to focus on the last days of his campaign. On January 8, 2019, DeSantis was sworn in as Florida's governor after beating democrat Andrew Gillum in November. He is up for re-election in 2022 and is already being challenged by Florida agriculture commissioner Nikki Fried (via The New York Times).