Christine Chiu Reveals Her Must-Have Beauty Products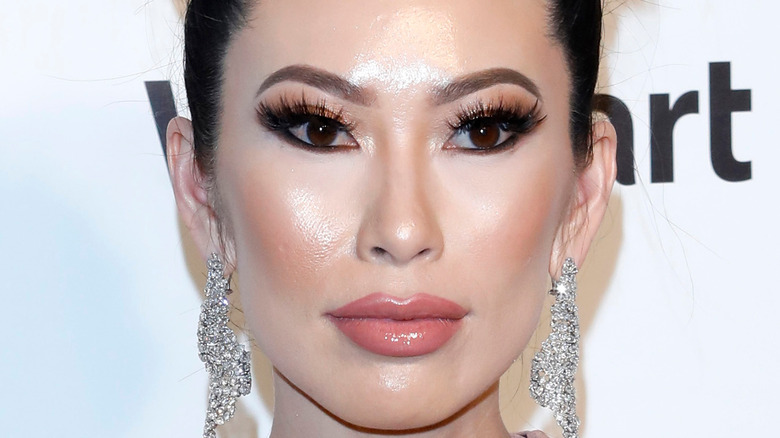 Kathy Hutchins/Shutterstock
"Crazy Rich Asians" was the movie that generated a wave of reality TV production across streaming platforms after its release in 2018 (via IMDb). The romantic comedy gave us a glimpse into the infinite wealth and lifestyles of Asians in Singapore. Series like "House of Ho" and "Bling Empire" made their debut soon after, revealing the reality that inspired a fictional storyline.
Christine Chiu was one of the cast members of "Bling Empire," a Netflix series that follows the parties and tantrums thrown by "L.A.'s wildly wealthy Asian and Asian American fun seekers" (via Netflix). The show was an escapist dream, especially during quarantine, and Chiu played a big part in creating that fantasy. She told Today, "I'm at a place in my life where I'm comfortable with who I am, so if a spicier Christine would help ... the show be more entertaining, then I was all for it!"
In addition to building a playful rivalry with fellow co-star Anna Shay, Chiu's over-the-top haute couture wardrobe served looks throughout the season. She wore them all with flawless skin and perfectly lined lips. Read on to peek inside Chiu's vanity.
Christine Chiu's beauty products are backed by her husband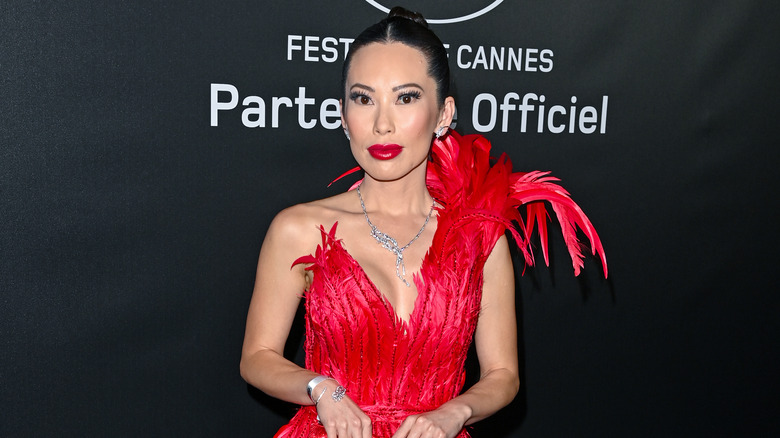 Kate Green/Getty Images
After a particularly "horrifying" experience with Skinscope, a clinic that evaluates sun damage on the surface of your skin, Christine Chiu began taking skincare more seriously (via The Cut). "That woke me up, and now I'm on the catching up, corrective kind of phase of my skin-care relationship," she said, adding that she believes in trying almost anything once. However, she now consults her husband before she does.
Beverly Hills plastic surgeon Dr. Gabriel Chiu lends his expertise to his wife, allowing her to create a routine that works for her. "When you've worked in the beauty industry and you have a scientific medical professional at your side, you can dive through all of the ingredients and sift through the fluff. You end up with the best and most effective products, and time is money," she told Glamour.
Many of her go-to products come from SkinCeuticals: She uses the SkinCeuticals Phloretin CF With Ferulic Acid ($166) and the SkinCeuticals Phloretin CF Gel ($166), both of which diminish discoloration. She also uses a neck treatment cream from SkinBetter ($125) and the U Beauty Resurfacing Compound ($148), a product she calls "the Saran wrap" (via Glamour). Credit card debt may accompany a routine like Chiu's, but the reality star may just have new products to share in the next season of "Bling Empire."