Bling Empire Season 2 - Here's What We Can Tell Fans So Far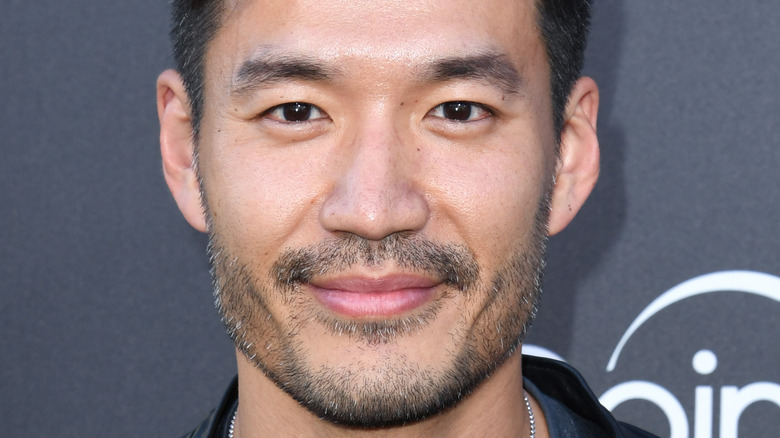 Jon Kopaloff/Getty Images
"Bling Empire" premiered on Netflix on January 15, 2021, and the reality show focuses on extremely wealthy East Asian and East Asian-American socialites who live in/around Los Angeles, California. Viewers got a sneak peek into the elite community and witnessed how the small group of friends (with a sprinkle of frienemies) spent their time and millions of dollars and lived out their very lavish lifestyles.
Jeff Jenkins, the executive producer who has also worked on "Keeping Up With the Kardashians," was inspired by the romantic comedy flick "Crazy Rich Asians," as reported by Oprah Daily.
The first season featured the cast members flying to Paris, making discoveries about their families, having dramatic arguments, dealing with the ups and downs of romantic relationships, visiting psychic mediums and getting hypnotized, celebrating extravagant birthdays, attending outrageously classy parties, and shopping in Las Vegas. As soon as fans finished streaming and binge-watching the thrilling series, they wondered: When will Season 2 release, who will star in it, and how did these crazy-rich friends get all of their money? Read on to discover all of these details and then some!
Who will be in Season 2 of Bling Empire?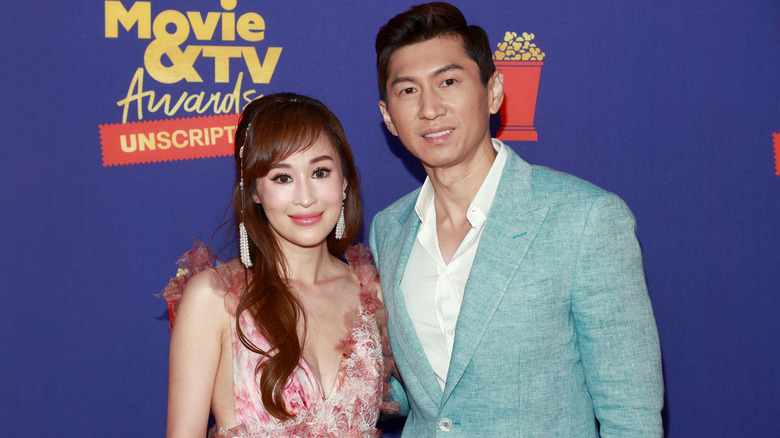 Matt Winkelmeyer/2021 Mtv Movie And Tv Awards/Getty Images
The first season of "Bling Empire" starred couture collector Christine Chiu and her husband, plastic surgeon Gabriel Chiu; model Kevin Kreider; entrepreneur Kelly Mi Li and her boyfriend, Andrew Gray (a model/actor who played the Red Ranger in "Power Rangers Megaforce"); real estate developer and investor Kane Lim; socialite Anna Shay; influencer Jaime Xie; hairdresser Guy Tang; DJ Kim Lee; and denim heiress Cherie Chan and her longtime partner, Jessey Lee (pictured).
In the Season 1 finale, Chan proposed to Lee, and according to TMZ, they will not be back for Season 2, as they want to focus on their family and business. TMZ also reports on a potential new cast member: Dorothy Wang. She was on "Rich Kids of Beverly Hills," is friends with Chiu, and is reportedly talking with "Bling Empire" producers. Apparently she has filmed at least "a couple scenes" for Season 2 already.
There have not been any other updates, which means the other stars are probably all signed on for the second season.
So, just how much money do these reality stars have?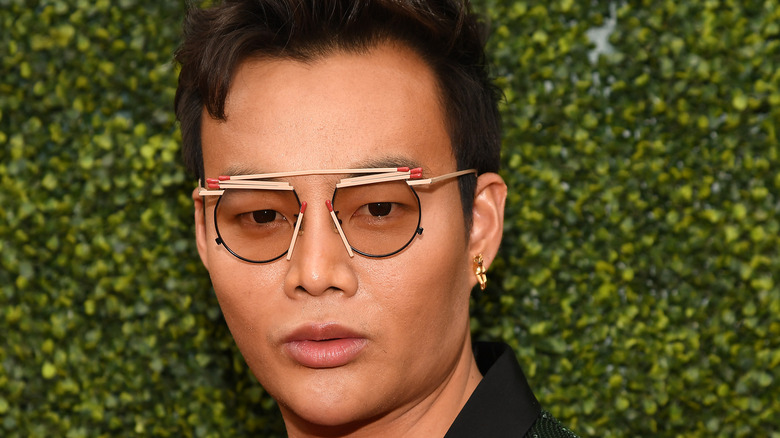 Kevin Mazur/2021 Mtv Movie And Tv Awards/Getty Images
Though outlets have reported Kevin Kreider being worth $10 million, the reality star himself says this is not the case. In a January 2021 interview with E! News, Kreider – who was open about his low annual salary and living with roommates on the show – says he's "flattered" that the media thinks he's worth that much but revealed he believes the huge number is "like a future prediction instead of a current prediction."  
Kane Lim's $20 million comes from his family and his own business ventures in real estate, shipping, investing, and fashion, per Marie Claire. Christine Chiu and her husband, Dr. Gabriel Chiu, co-founders of Beverly Hills Plastic Surgery and the Anti-Aging Institute of Regenerative Medicine in Beverly Hills, rake in $80 million.
Kelly Mi Li is a managing partner at East West Artists, the founder of Organic Media Group, an investor, and a producer (including for "Bling Empire"), with a net worth of $5 million. DJ, actress, and model Kim Lee is worth an impressive $10 million. Anna Shay, daughter of a pearl exporter and a defense company founder, is by far the wealthiest of them all with a whopping $600 million net worth. 
Though the daughter of a tech billionaire, Jaime Xie is a fashion influencer and model with her own net worth of $50 million. And finally, hairstylist Guy Tang is worth $1 million (per Exact Net Worth) which is mostly due to his YouTube channel and his hair product line Mydentity.