What Lara Trump Thinks About Donald Trump's 2024 Presidential Run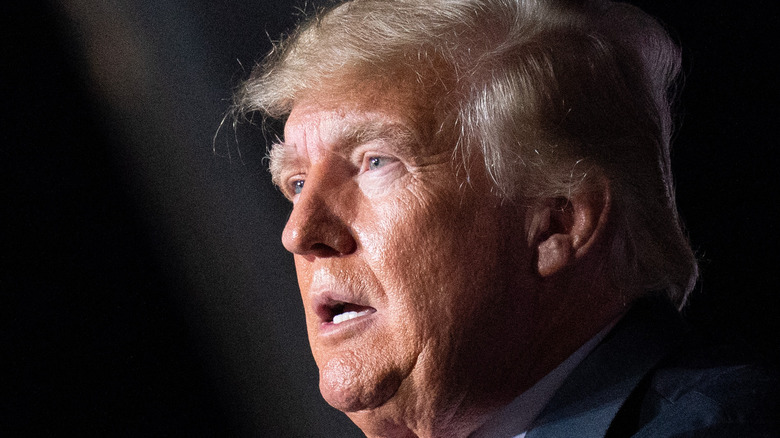 Sean Rayford/Getty Images
Donald Trump has been teasing for months about whether he plans to run for president again in 2024 which, as The Guardian notes, suits the former reality TV star perfectly. Trump has always enjoyed the spotlight, and holding the highest office in the land gave him more press than he could have ever imagined. As a result, the former president has been reluctant to confirm either way whether he'll be heading back out on the campaign trail. However, according to The Washington Post, Trump had to be talked down from announcing his 2024 run as President Joe Biden began to withdraw the remaining U.S. troops from Afghanistan. He wanted to make the announcement in August 2021, according to two sources familiar with the situation, right as chaos erupted. 
Biden was heavily criticized for the move, particularly as the Taliban quickly took over the capital, Kabul, in just a few days. However, it was Trump who originally approved the deal to end the army's 18-year tenure in the country, during his own term as president, as the BBC reported. Trump's advisers reportedly warned him to be careful, since the Republicans desperately wanted to win back the House and Senate in the upcoming midterms. Until he decides what he wants to do, however, the entire party is being kept on tenterhooks. As far as Lara Trump is concerned, though, there's nobody better for the job than her father-in-law, Donald Trump.
Lara Trump thinks her father-in-law has changed politics forever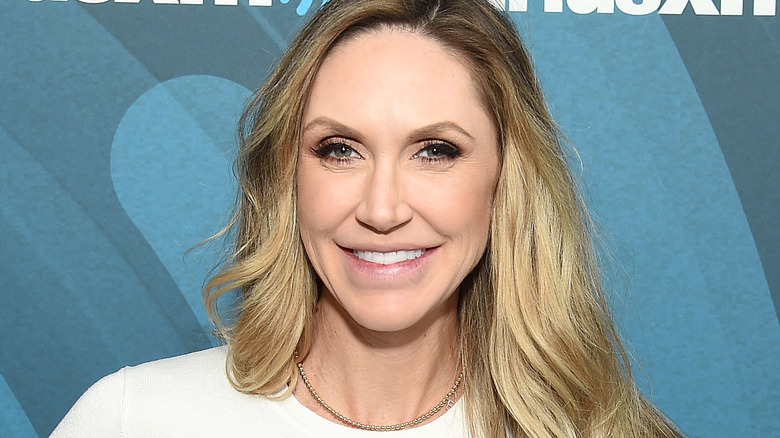 Jamie Mccarthy/Getty Images
During an appearance on CNN, Lara, who's married to Donald's son Eric, put her full support behind a potential 2024 run. Lara confirmed that the former president has "indicated that he would probably be interested in running again." She described Donald as "the head of the Republican party," noting he's the one everybody turns to, and will continue to seek advice from, whether they're running on a local or national basis. Lara enthused, "This man has changed politics" as well as changing the GOP from the inside out, too. As far as she's concerned, Donald's influence will continue to be felt for years to come regardless of whether the man himself runs again (though she'd clearly support him if he did). 
The North Carolina native was a major boon for her father-in-law during his 2020 campaign, frequently leading Women for Trump rallies. As The Guardian notes, Lara was gifted his first post-presidency on-air interview, too, on her online show "The Right View." According to Wendy Schiller, a political science professor at Brown University, Lara represents what Donald "hoped Ivanka would be" since she seems more eager to run for office herself. With any luck, Lara "would become the avatar for the Trump family name. She looks like a Trump, she talks like a Trump." Clearly, Eric's confident and well-spoken wife isn't afraid to get into the fray and make her voice heard, particularly if it's in support of her father-in-law.