Here's What We Can Expect From Season 1 Of TLC's Dr. Mercy - Exclusive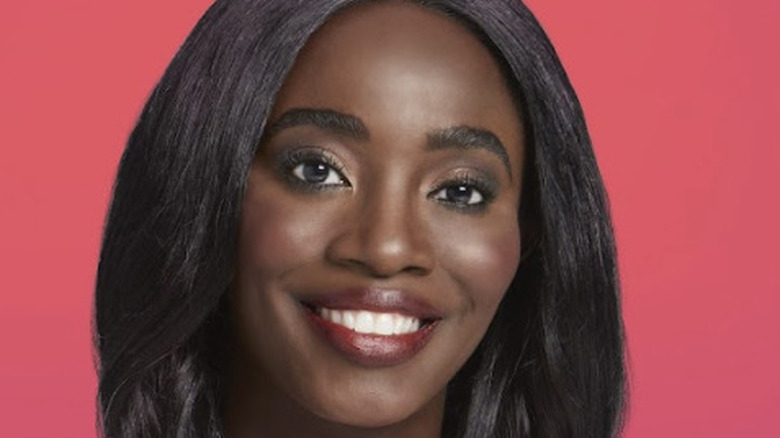 TLC
Malignant growths, benign lesions, overgrown lipomas: these are just some of the many different skin conditions that Dr. Mercy has dedicated her entire career to. And she's been so good at it, in fact, that TLC decided to give her very own show.
Dr. Mercy Odueyungbo is a Chicago-based board certified dermatologist who has worked in medicine for over 10 years, a career which was originally inspired by her mother and father's own successful careers in medicine (via Broadway World). Her patients come to her in dire straights, ailed by dermatological issues of varying degrees of size and severity. But no situation is too serious for Dr. Mercy, as she's seen truly it all. She even claims that one of the most severe interactions she's ever had with a patient involved picking maggots out of her head for over 10 hours, which she revealed in a promo with TLC.
The List had the chance to sit down with the renowned dermatologist to discuss what we can expect from season 1 of her brand new show, "Dr. Mercy," which you can catch on TLC.
Dr. Mercy says her patients and staff are like family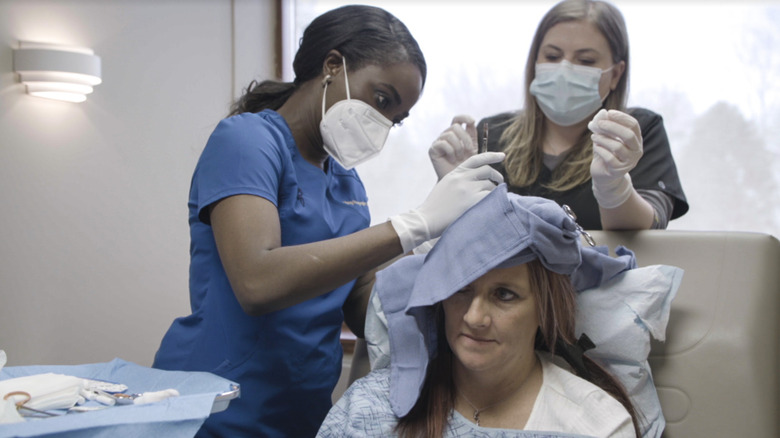 TLC
Dr. Mercy works out of her two practices, Lilly Aesthetics in Chicago, and Lilly Dermatology in Michigan, companies which she named after her young daughter Lilly. It's out of these offices that viewers get to see the excruciating, impossible-to-look-away ins and outs of the severe dermatological cases that Dr. Mercy negatives on a daily basis.
The passion that Dr. Mercy has for her family is palpable, exemplified by her passion for Lilly — who she says is the "inspiration" behind everything she does — as well as her tendency to tear up when she discusses her parents. And indeed, it's this same kind of passion that she brings into her dermatological practice, as she believes that when you're a patient of hers, you become family. "I take it as a privilege to be able to serve you. I take it as an honor to be able to even meet you, to come in contact with you and just for me to learn everything about you," Dr. Mercy told The List. "We're like a tight-knit family and our patients feel that too."
Her job has taught her to be more compassionate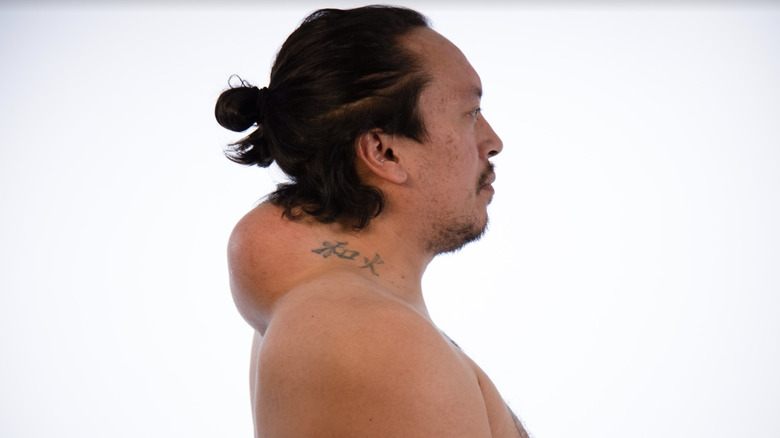 TLC
So what can we expect from season 1 of her exciting new show? Dr. Mercy teases that viewers will be privy to a whole lot of dramatic changes, which she calls "transformations." She added that we get to witness patients "getting their lives back" in the form of them prioritizing their health and addressing their dermatological ailments that, in many cases, had completely overtaken their lives and wellbeing.
"There are a few patients that can actually start hanging out with their kids again," Dr. Mercy explains. "Spouses, they can have a better marriage. People can actually go back and get jobs now, because they are normal again and people aren't going to be staring at them." Dr. Mercy says that her job has taught her to become more compassionate, and she believes that viewers can learn this too just by tuning in, as "you never know what people are going through." She says, "I wish that we would be more compassionate as a society and just be more loving and caring. We're all going through something. So we all need each other's help."
Dr. Mercy never thought she'd be on television, and she didn't necessarily want to be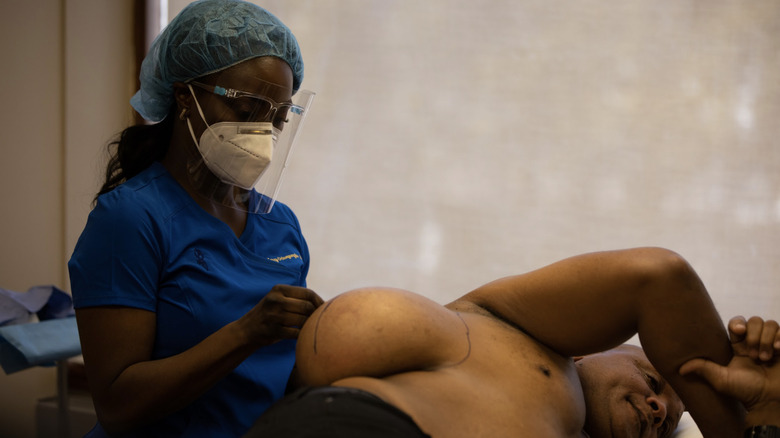 TLC
When you watch Dr. Mercy on television, she has a certain ease and contagious comfort not only when it comes to the objectively challenging subject-matter she deals with, but also by being surrounded by cameras and crew. But if you ask Dr. Mercy? Being on television is never something she thought she would do. "This was not something I was looking for," Dr. Mercy confessed. "I love my job, but I'm very shy. And I'm very introverted, weird enough." But despite her self-proclaimed introversion and desire to avoid the limelight, she knew that auditioning for the show would give her the chance to "show positive representation of women, women running their practices, having a family and just having a positive imagery on TV."
Since starting the show, Dr. Mercy admits that the biggest change in her life has been that her cases are becoming "weirder," by virtue of her name being out there. She also says that getting her own show has had a huge impact on her confidence, as she no longer fears what her future cases might be like. "I get people from five to six hours away, and my cases get a little bigger each year and a little bit more complicated," she said.
"But now I'm like, come on sis, we got this."
"Dr. Mercy" airs Wednesdays at 9 p.m. ET/PT on TLC.