Why Donald Trump Allegedly Rolled His Eyes At Prince Charles After A Private Meeting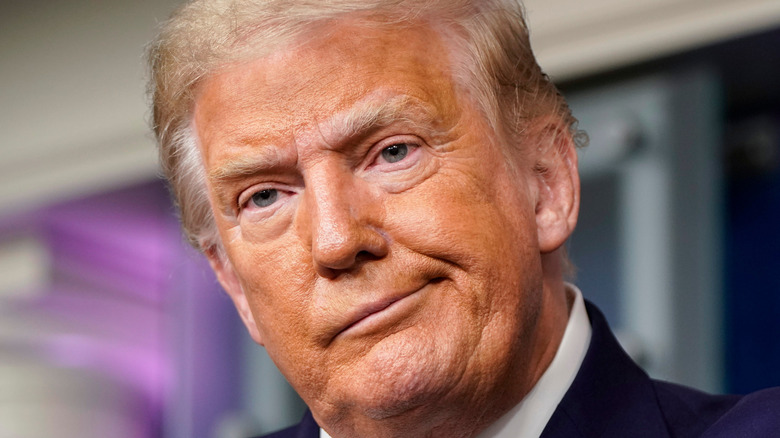 Naresh777/Shutterstock
In June 2019, Former President Donald Trump and his wife, Melania Trump, had tea with Prince Charles, and Stephanie Grisham is now sharing the details of the private meeting. Insider received a copy of her upcoming memoir, which is titled "I'll Take Your Questions Now: What I Saw at the Trump White House," as she served as the press secretary at the White House up until the Capitol insurrection in January, after which she resigned.
In her book, she wrote that Trump was friendly when meeting with Queen Elizabeth II at a state dinner. However, when it came to the tea that followed at Prince Charles' home, Trump "was apparently not as big a fan."
Grisham said that the former first lady "had a lovely time," but that what went down during the private tea caused Trump himself to roll his eyes. What was it that led to him having this reaction?
'He was very bored,' Melania Trump said of Donald Trump's meeting with Prince Charles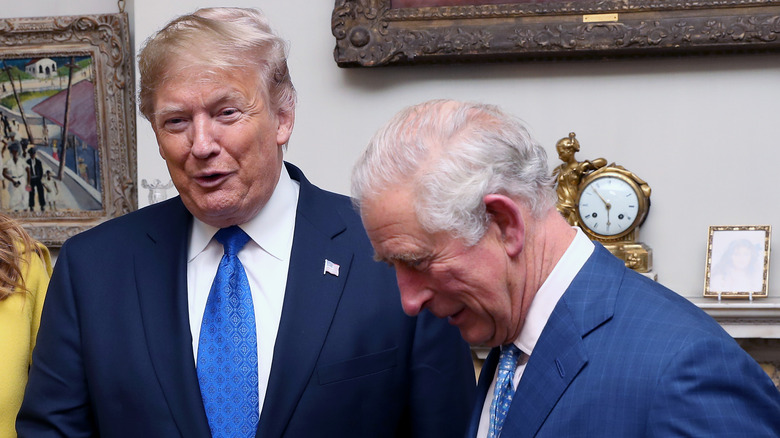 Chris Jackson/Getty Images
According to Stephanie Grisham and as reported by Yahoo, Donald Trump, after meeting with Prince Charles, "complained that the conversation had been terrible" and had been about "nothing but climate change." He said this while rolling his eyes, causing Melania Trump to laugh and say, "Oh, yes, he was very bored."
Soon after, Trump discussed his meeting on "Good Morning Britain" with Piers Morgan, saying that he and Prince Charles talked about several issues, including climate change. "He is really into climate change, and I think that's great. I totally listened to him. What he really wants and what he really feels warmly about is the future. He wants to make sure future generations have climate that is good climate, as opposed to a disaster, and I agree."
Morgan asked Trump if he believed in climate change, to which the former president said, "I believe there's a change in weather, and I think it changes both ways. Don't forget, it used to be called global warming, that wasn't working, then it was called climate change, now it's actually called extreme weather, because with extreme weather, you can't miss" (via Insider).