Why Stephanie Grisham Is Terrified Of Donald Trump Running In 2024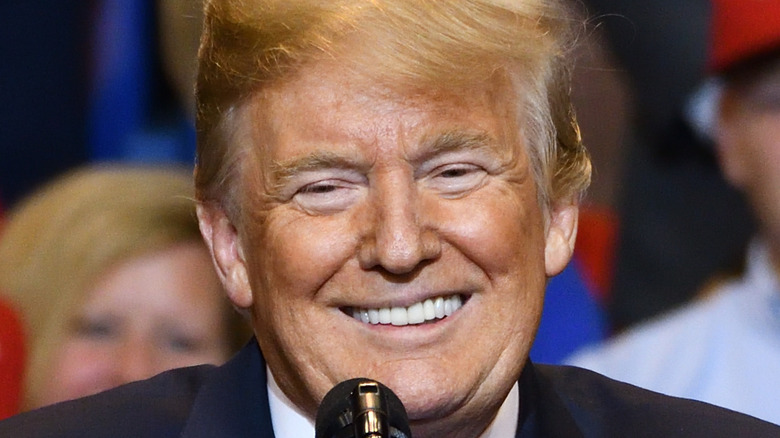 Evan El-Amin/Shutterstock
If it seems like Donald Trump has been running for president since his now-famous descent down his golden escalator in Trump Tower on June 17, 2015 (via The Washington Post), that's because he has. Considered an unlikely front runner when he first declared his candidacy by calling Mexican immigrants rapists and drug dealers, he eventually became the Republican nominee. By January 20, 2017, the real estate mogul from Queens, New York with six bankruptcies to his name became the president of the United States and immediately started thinking about his re-election in 2020. To his own shock, Trump lost the 2020 election, but has claimed he really won since November 7, 2020 when the election was finally called for Joe Biden.
Despite saying he never really lost, Trump has spent nearly a year hinting that he may give it another go in 2024, telling Fox News host Sean Hannity in June that he made up his mind if he would run, but didn't give away his actual decision (via The Hill). If he does run again, former White House Press Secretary Stephanie Grisham is terrified of the thought and voiced her concerns on "Good Morning America."
Stephanie Grisham wants to get the truth about Trump out there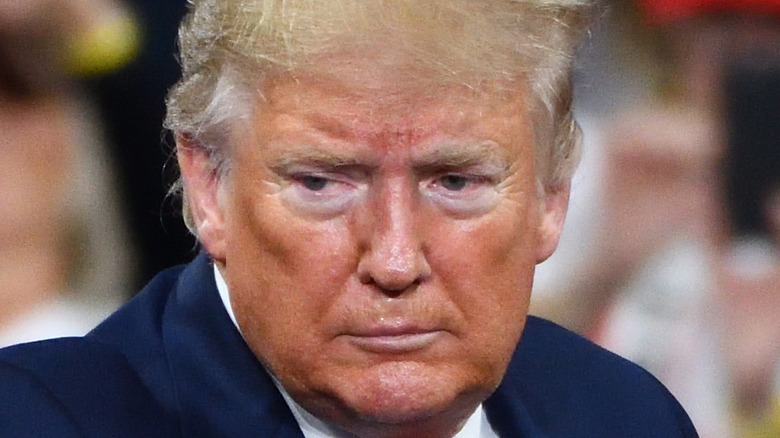 Evan El-Amin/Shutterstock
While promoting her new book, "I'll Take Your Questions Now," Stephanie Grisham laid out what she thinks will happen if Donald Trump runs for president again — and then wins. She claimed on "Good Morning America" that she fears a second Trump presidency nearly a decade after he announced his first presidential run would be based on his quest for "revenge" against his perceived enemies, rather than about the good of the country.
"I don't think he is fit for the job," Grisham said (via ABC News). "I think that he is erratic. I think that he can be delusional. I think that he is a narcissist and cares about himself first and foremost. And I do not want him to be our president again."
Grisham admitted that she originally believed Trump was speaking for people who had been forgotten, as others who worked with her in the White House had. She seems to feel that is coming forward and publishing her book now is a mea culpa as she attempts to get the truth about the former president out there.
"I now want to, in whatever way I can, educate the public about the behaviors within the White House, because it does look like he's going to run in 2024."