Was One Of Melania Trump's Staffers Really Fired For This Controversial Reason?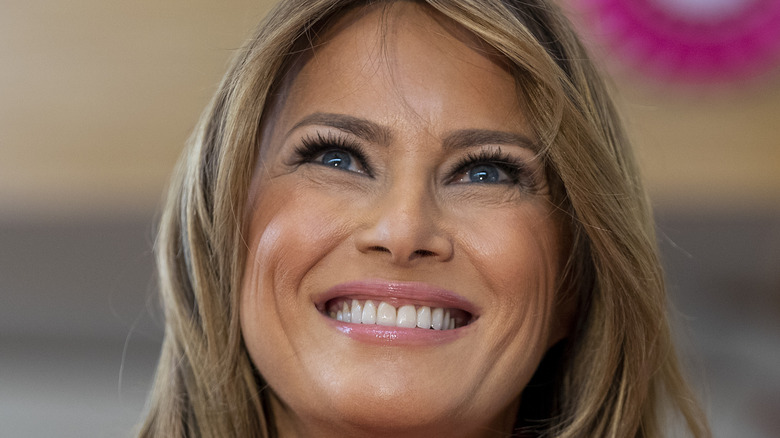 Tasos Katopodis/Getty Images
Former aide Stephanie Grisham's tell-all book, "I'll Take Your Questions Now: What I Saw at the Trump White House," is being marketed as "the most frank and intimate portrait" of Donald Trump's tenure yet, according to The New York Times. Grisham served as both the president's press secretary and the communications director, and later chief of staff for his wife, Melania Trump, and had unparalleled access to the couple. As a result, Grisham paints a picture of the former first lady hitherto unseen. Grisham revealed in her book, for instance, that Melania was enraged when cheating claims came out about her husband, and even sought to take revenge against him by leaving the then-president out of tweets and photos.
Likewise, Donald was incensed after the infamous "I Really Don't Care, Do U?" jacket, which Melania wore to visit a Texas camp for migrant children, demanding to know what she was thinking and instructing Melania to explain that the message was aimed at the media once the story inevitably got picked up. The first lady gradually grew more disinterested with her position over time, to the point she actually slept through election night. The final straw for Grisham, meanwhile, came when her boss refused to comment on the devastating Capitol riot. She quit that very same day. Grisham might have grown disengaged with her job but, as she tells it, another staffer wasn't so lucky and got fired for a rather dubious reason.
The former staffer's personal life was called into question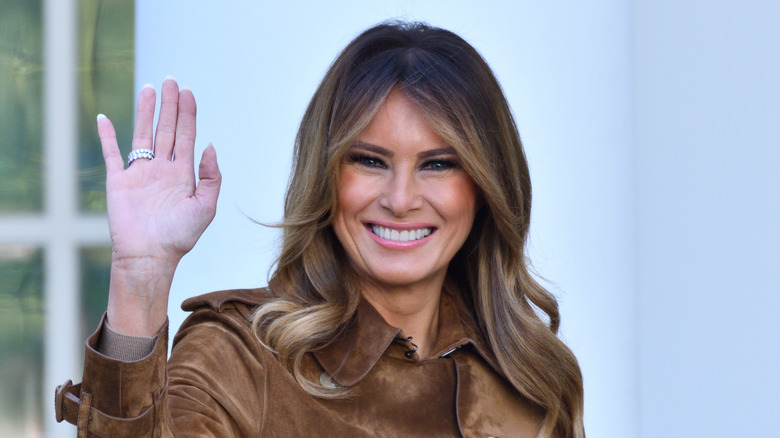 Evan El-Amin/Shutterstock
According to Business Insider, former White House aide Stephanie Grisham revealed in her shocking memoir that a gay staffer was allegedly fired from Melania Trump's office after his active Grindr account was discovered. The man was let go, officially, due to an "issue with his security clearance." However, it's worth noting the employee in question had already worked for Donald Trump for over three years at that stage. As it turns out, White House Chief of Staff John Kelly got rid of several employees while revamping various security clearance procedures. The unnamed gay man "was walked out of the White House by a woman from Human Resources, followed by an armed Secret Service agent, and not given a second thought," according to Grisham. It was only later she learned he'd been fired for having an account on the widely used hook-up site. This was reportedly considered "personally embarrassing to Mrs. Trump." 
Grisham reasoned "control freak" Kelly likely made the final decision, which was widely supported. Melania wasn't happy to hear the man had been let go however, but ultimately she did nothing to make it right, which was emblematic of the "transactional nature of the Trump White House." Besides, getting rid of someone for having a Grindr account was hypocritical in a "White House filled with adulterers," while even Grisham herself "had a DUI, and they let me stay."