What We Know About Jesse Palmer's Wife, Emely Fardo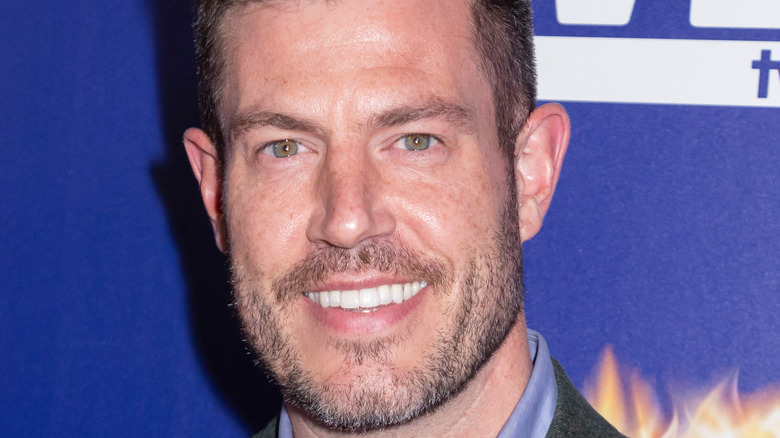 Sam Aronov/Shutterstock
Jesse Palmer first rose to fame when he starred as "The Bachelor" in 2004 (via Us Magazine). The former college football and NFL star has remained a fixture of Bachelor Nation and is slated to return to the small screen later this year. In September 2021, Palmer was announced as the new host of "The Bachelor" Season 26. 
He said in a statement, "For more than 20 years, 'The Bachelor' has brought the world dozens of unforgettable love stories, including at one time, my own. Falling in love is one of life's greatest gifts, and I am humbled by the opportunity to return to the show as host this season to offer the newest Bachelor advice gained from firsthand experience and I am grateful to play a small part in his journey."
While this is an exciting career move for the broadcast star, it's not the only good thing going for him. In a recent interview with People, Palmer revealed that he secretly married his partner, Emely Fardo, in June 2020.
Emely Fardo is completely in love with her husband, Jesse Palmer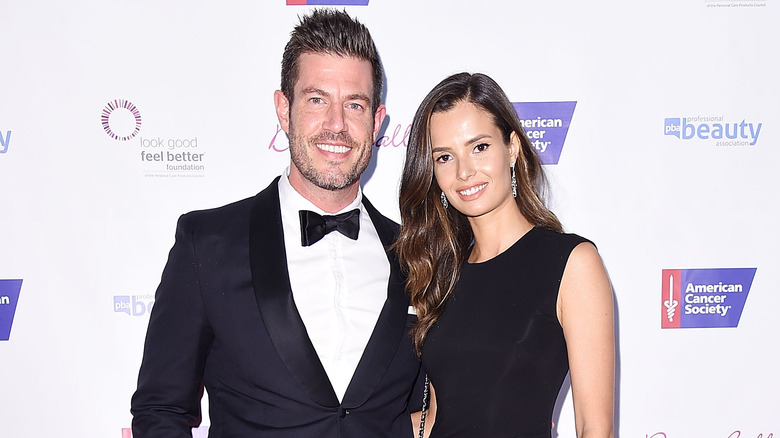 Michael Loccisano/Getty Images
Jesse Palmer and Emely Fardo got married on June 5, 2020, at a friend's house in an intimate ceremony (via People). Though the pair initially planned on having the wedding in Provence, France, they opted to wed at a private Connecticut home because of the COVID-19 pandemic. 
"We were only able to invite a small group of close friends that live in the greater N.Y.C. area, and that were in quarantine at the time," the couple explained. "We had a lovely afternoon and look forward to celebrating our love with our parents and immediate families all together soon!"
Palmer and Fardo began dating in 2017 and got engaged during a trip to Paris in 2019. At the time of their engagement, Palmer told the Daily Mail, "I've been so enamored, so in love with this woman and it only has grown. I'm head over heels for her." 
Fardo also feels lucky to have found Palmer. She wrote in an Instagram post for his birthday, "Happy birthday to my most sweet, caring, hard working, handsome husband! In wine years it just means you're getting more delicious." 
Aside from sharing sweet tributes to her husband, the fashion model also posts photos of her adventures. Her Instagram feed is filled with fashion content; beautiful views; and her adorable dog, Loulou.