Dr. Fauci Finally Responds To Backlash Over His Christmas Comments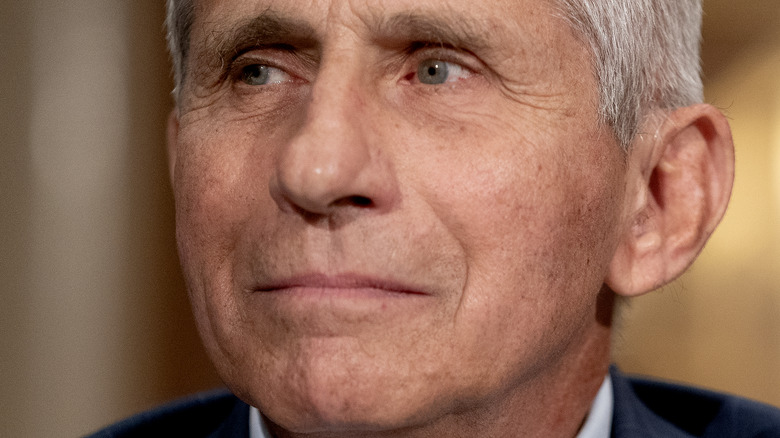 Pool/Getty Images
Dr. Anthony Fauci's recent comments about Christmas had people calling him the Grinch. While appearing on "Face the Nation" this week, the immunologist noted it was "too soon to tell" if it was safe for families to get together during this upcoming holiday season given the ongoing pandemic. Twitter promptly attacked the octogenarian, with one person commenting, "If you have family members who are still waiting for Fauci's permission to live their lives, they aren't worth inviting to your Christmas celebration anyway."
"Who in the world is still listening to this dude?" another Twitter user pondered, while Representative Jim Jordan of Ohio tweeted, "We're celebrating Christmas this year. Again. No one cares what Fauci thinks anymore." "Literally 60,000+ people can gather in football stadiums every weekend... but Fauci doesn't know if we can celebrate Christmas," someone else noted in dismay.
The backlash continued, to the point that the country's most prominent doctor, who has served multiple presidents, felt the need to respond. While appearing on CNN, he clarified that what he said about Christmas was "taken completely out of context" (via Fox News).
Dr. Anthony Fauci plans to celebrate Christmas this year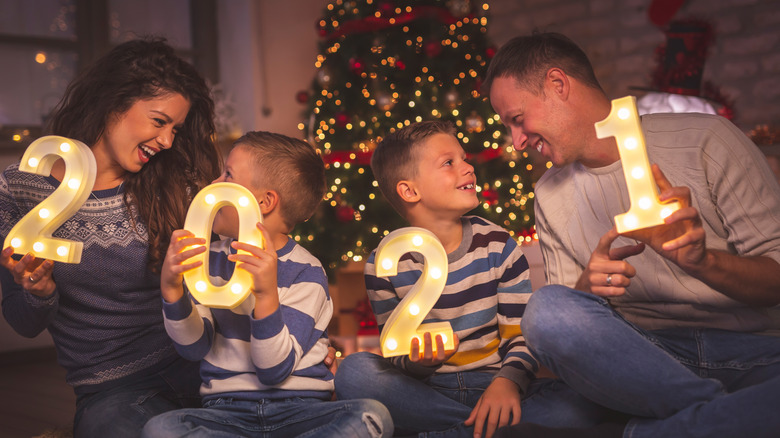 Impact Photography/Shutterstock
As Fox News reports, Dr. Fauci was quick to tell viewers that people should plan to enjoy a "good, normal Christmas," but also encouraged people to get vaccinated. "I will be spending Christmas with my family," he added while speaking with Kate Bolduan.
Dr. Fauci also explained that initially, instead of speaking specifically to whether families should gather for the holidays, he was simply saying that it was "too soon to tell" what the winter season would look like given the ups and downs the country has experienced with regards to Covid-19 cases. He noted his comments were "misinterpreted" according to The Hill.
"The way all of the other disinformation goes around, you say something talking about a landmark of a time, and it gets misinterpreted that I'm saying you can't spend family Christmas time, which is nonsense. You can," he said.
Meanwhile, updated guidance from the CDC on the safety of holiday gatherings is expected to be released soon (via The Hill).