The Truth About Evangeline Lily's Relationship With Norman Kali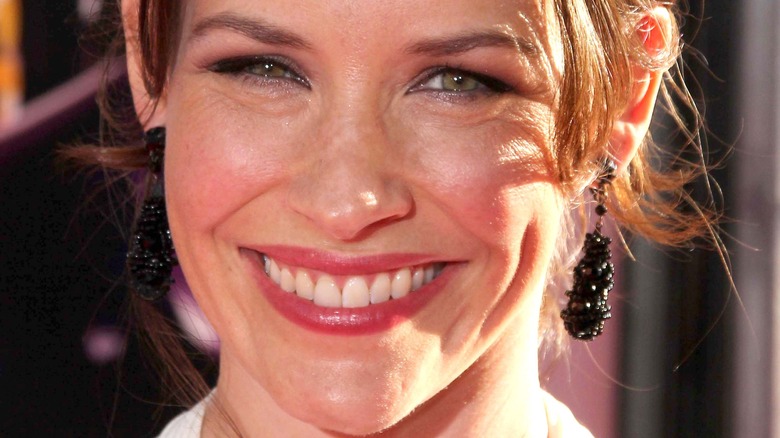 s_bukley/Shutterstock
Evangeline Lily is an actress known for roles such as Kate Austen on "Lost," Tauriel in "The Hobbit" films, and Hope van Dyne aka the Wasp in the Marvel Cinematic Universe (via IMDb). While many are familiar with her professional life, there are some lesser-known facts to know regarding her personal life.
From 2003 to 2004, she was married to Murray Hone, a Canadian ice hockey player. She dated Dominic Monaghan, her co-star on "Lost," from 2004 to 2009. Then, in 2010, she started up a relationship with Norman Kali. They welcomed a son, Kahekili Kali, into the world in May 2011, followed by a second child in October 2015 (via Celebsline).
Kali may not be as known as Lily, but he is in show business, too. He is a production assistant who has worked on movies like "50 First Dates" and "Tropic Thunder" and television shows like "North Shore" and, yes, "Lost." His IMDb even lists some acting credits, including as a Laketown Spy in "The Hobbit: The Desolation of Smaug."
'We love each other today, and we hope we'll love each other tomorrow,' Evangeline Lily said, when discussing her relationship with Norman Kali
Evangeline Lily talked with Ocean Drive about her relationship with Norman Kali (via E! Online). "In my world, I don't believe in forever promises. I don't think it's realistic," she said about marriage.
Despite a ring, the two have found a way of life that works for them. "My partner is a stay-at-home father, so if he wants to be on my health plan, or taxwise, or maybe on paper, we want to have our I's dotted and our T's crossed, but emotionally neither of us really feels the need for it. We love each other today, and we hope we'll love each other tomorrow."
The actress also shared her thoughts on having more children. "What I wanted originally was six kids. I frickin' love being pregnant. I'm one of the lucky women who just had a blissful pregnancy, but I wanted to adopt four. My partner and I have really been through the ringer in the adoption world, and it's hard, so we'll see what happens."