The Truth About Brooklyn Beckham's Relationship With His Famous Parents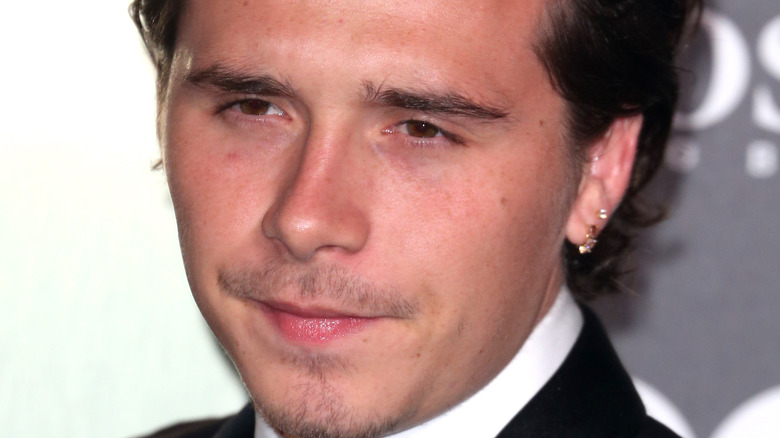 Cubankite/Shutterstock
It's hard for most of us to imagine being the child of a celebrity, let alone calling one of the most dominant celebrity couples of the century mom and dad. That is the life Brooklyn Beckham, the son of David and Victoria Beckham, lives.
While it might seem like huge shoes to fill as a child born into fame, he didn't have a single clue that his parents were some of the most recognizable names in pop culture until he was a teenager. "I didn't actually know that they were big until I was about 13," he told Wonderland. "I went to a football game and people were shouting my dad's name and I was like, 'What?! Oh my God. I don't look at them like that.'"
Living life blissfully ignorant to your dad's status as one of the most legendary soccer players must have been interesting. Although there were secrets kept within the family, it seems that the Beckhams have a strong relationship (per Closer Weekly).
The Beckham family is very close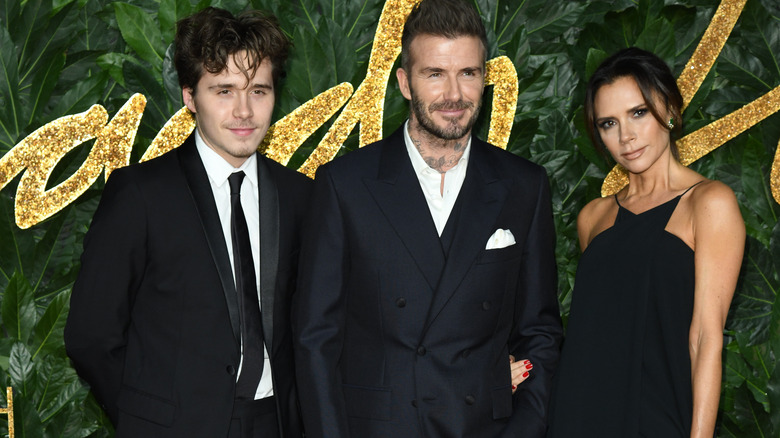 Featureflash Photo Agency/Shutterstock
Victoria and David Beckham have been married for decades now (via Amo Mama) and have four children together. Brooklyn is the firstborn of their brood. All reports seem to show that the Beckham family are a close bunch and that these celebrity parents differ from others. They have taken a hands-on parenting approach, something we've come to find a bit surprising from wealthy celebrities who usually recruit a team of helpers to raise their children. Victoria is even strict about nightly family dinners with her children.
When asked about her parenting style, the artist formerly known as Posh Spice shared they take a more disciplinarian route. "That's how we were both brought up," she once said (via She Knows). "The kids are really polite. They are really good, hardworking kids. And they are fun as well."
While the family is very close, there may have been a rift between Brooklyn and his parents around the time of his engagement at the tender age of 20 in 2020 (via The Sun). Victoria and David were reportedly split when it came to the idea of Brooklyn proposing to his girlfriend after less than a year of dating. A source told Heat a few months before the engagement was announced that Victoria thought his now-fiancée, Nicola Peltz, was the one for her son, while David reportedly was of the opinion they were rushing into it. 
However, it seems there is no love lost between the family as it's clear their tight bond remains, and Brooklyn continues to post photos of the fam on Instagram.