The Exact Lip Color Megan Fox Wore In Jennifer's Body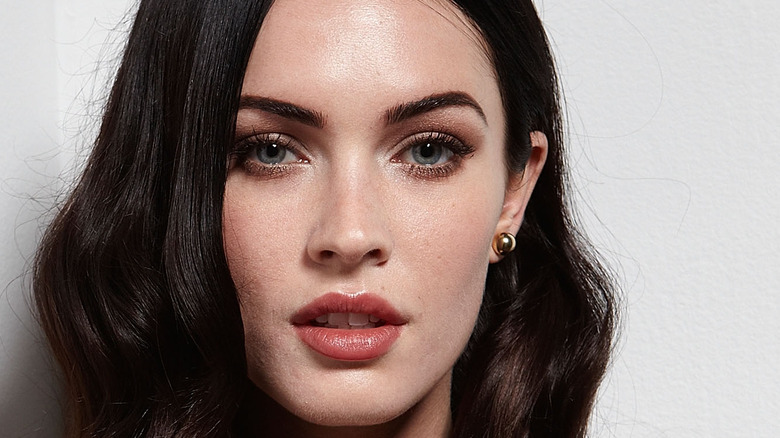 Matt Carr/Getty Images
Megan Fox has been killing it lately when it comes to her fashion and beauty choices. From wearing see-through dresses on the red carpet to breaking the internet with her social media, Fox is not holding back when it comes to trends. It turns out that a decade ago she was doing the same thing. Fox's lipstick in "Jennifer's Body" is getting as much attention today as it did back then. Britney Cale on TikTok found the perfect lip products to recreate the look, and it'll instantly bring you back to the late 2000s.
When "Jennifer's Body" first came out, it wasn't exactly a hit. According to The Playlist, it was ranked 118th of the year in earnings when it came out in 2009, but it's definitely a movie that stays with viewers a decade later. While the movie lands somewhere between "Mean Girls" and horror flick, there is one aspect that is spot on — Fox's lip color. If you're looking to recreate Fox's exact lip combo in "Jennifer's Body," you'll need to get a little creative though. Here are all the products you'll need to nail the look, according to TikTok.
Megan Fox's lip color in Jennifer's Body is discontinued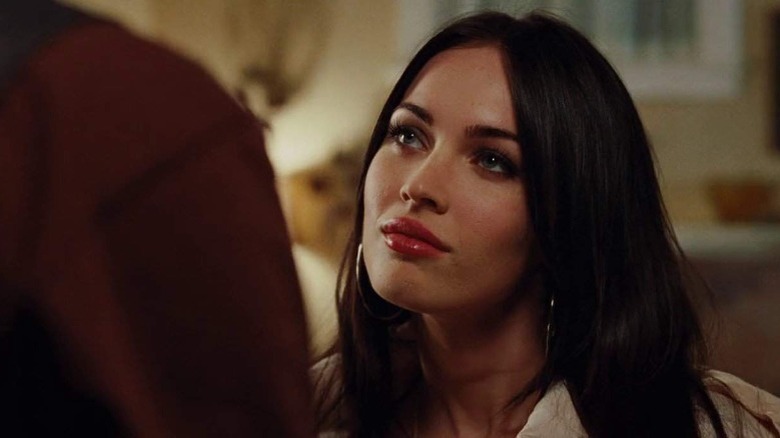 Jennifer's Body / Dune Entertainment
When Fox's on-screen character wasn't, you know, eating people, she rocked the heck out of her lip color. The shade was pink, but not too pink and glossy, but not too glossy. Honestly, it's enough to still obsess over a decade later. Unfortunately, according to TikTok, the exact color has been discontinued. The user states that the two products used to get the look are Mac's Cremestick Lip Liner in Buerre and Lip Gelee in Cellopink. Both of those have sadly been discontinued by the brands.
Thankfully the TikTok user is here to help you out with the perfect early-21st century concoction. She suggests that Maybelline New York Color Sensation Lip Liner in Plum is an exact dupe for Mac's Cremestick Lip Liner in Buerre. It's also less than $5 at Walmart, you're welcome.
As for the retro lip gloss, you're going to have to shell out a bit more. According to the TikTok, Loncome's Juicy Tube Lip Gloss in Miracle is a dupe for the discontinued Lip Gelee. The product is a cool $20 on the Ulta website. So for a whopping $23, you can nail the look. That's a small price to pay for nostalgia.
Megan Fox knows how to nail a red lip too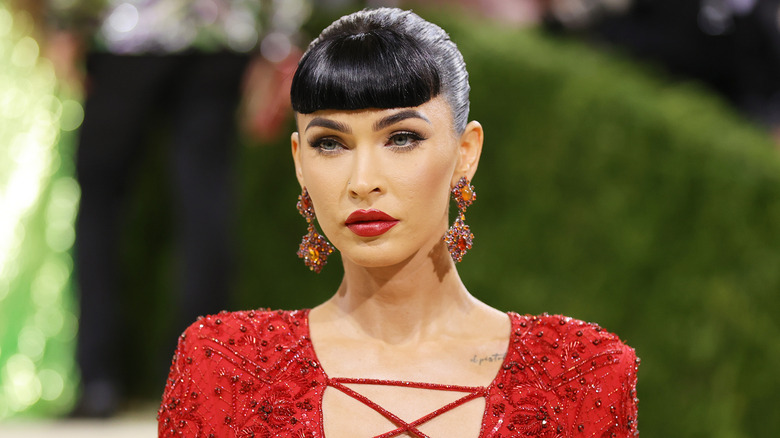 Mike Coppola/Getty Images
Fox isn't just a natural at rocking the gloss, either. More recently, the actress has been stepping out wearing a red lip, and she looks absolutely stunning. It turns out that the products used for that look are not discontinued. According to Fox's makeup artist, the red lip was courtesy of Buxom (via Instagram). The Instagram posts says that the makeup artist used Buxom's Plumpline Lip Liner in Code Red and the brand's Full Force Plumping Lipstick in Winner to get the look.
If you're looking for another Fox-approved recommendation, try Bare Mineral's BarePro Longlasting Lipstick in Cranberry (via InStyle). Another makeup artist told Insider that he used that on Fox to achieve a red that was a bit deeper than her Met Gala hue.
Whether you're looking to rock an early 2000s glossy lip or the trendy red lip of today, you really can't go wrong taking inspiration from Fox.