Here's How Tall Adam Driver Really Is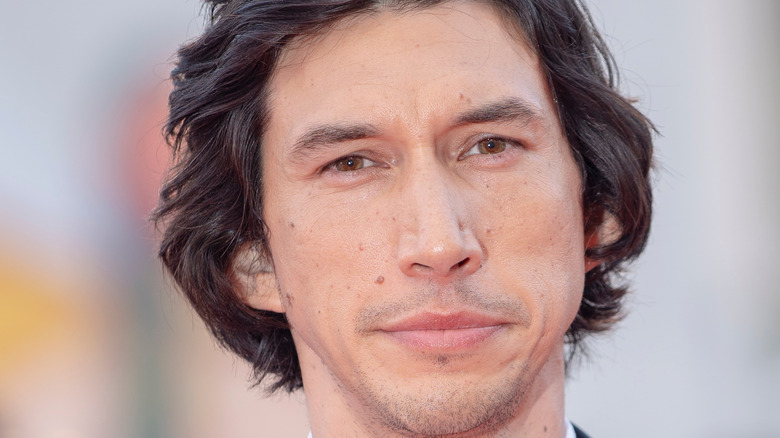 Denis Makarenko/Shutterstock
Out of the tallest actors in Hollywood, there's one that is constantly catching the eyes –- and hearts –- of many. Thanks to his breakout role on "Girls" as the introverted Adam (via IndieWire), Adam Driver has become a regular face in film and television. Soon after his time on the show came to an end, Driver had already landed his first major role in the newest "Star Wars" films as Han Solo and Princess Leia's son Ben, otherwise known as Kylo Ren (via IMDb).
"Star Wars" truly put Driver on the Hollywood map, leading to starring roles in the likes of Spike Lee's "BlacKkKlansman," Terry Gilliam's "The Man Who Killed Don Quixote," and Noah Baumbach's "Marriage Story" opposite Scarlett Johansson.
In each role, Driver is often seen towering over his castmates –- especially Lena Dunham in "Girls" who reportedly stands just above 5'3" (via Celeb Heights). But exactly how tall is Adam Driver?
There are conflicting reports as to exactly how tall Adam Driver actually is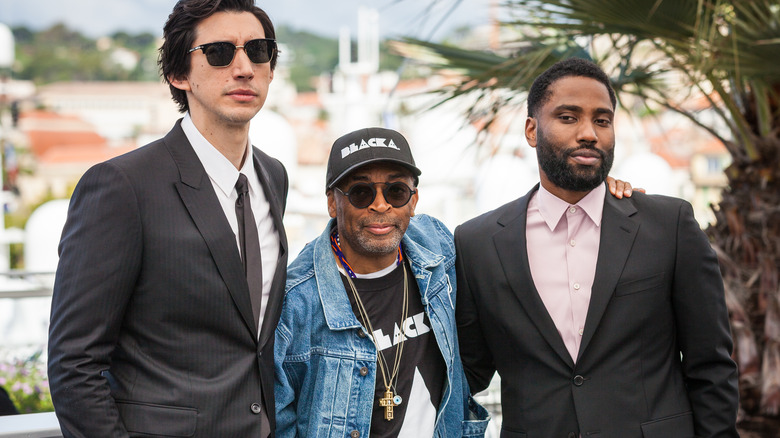 taniavolobueva/Shutterstock
According to The Sun, Adam Driver stands at an impressive 6'3/" He's among some of the tallest actors in Hollywood, just falling slightly behind talk show legend and comedian Conan O'Brien who's an inch taller than him. "I just think Adam Driver is getting all the roles I'd be getting if I had his talent," the comedian quipped on Twitter.
That measurement may not be as it seems, however, as Vice found conflicting reports across the web listing Driver either a full or half-inch shorter.  While 6'3" seems to be the most likely, according to someone who met the actor his large build can be very deceiving. "I'm 5'7" and one of his thighs is as wide as my entire body," they said on Twitter. "He's incredibly large in frame so he appears much, much larger," the fan noted.
Then again, some have even claimed Driver is 6'4" as he is supposedly taller than Liam Neeson in the comments of Celeb Heights. Whatever the consensus may be, everyone can definitely agree that Adam Driver is incredibly tall — and talented.