The Most Challenging Final Jeopardy! Questions Ever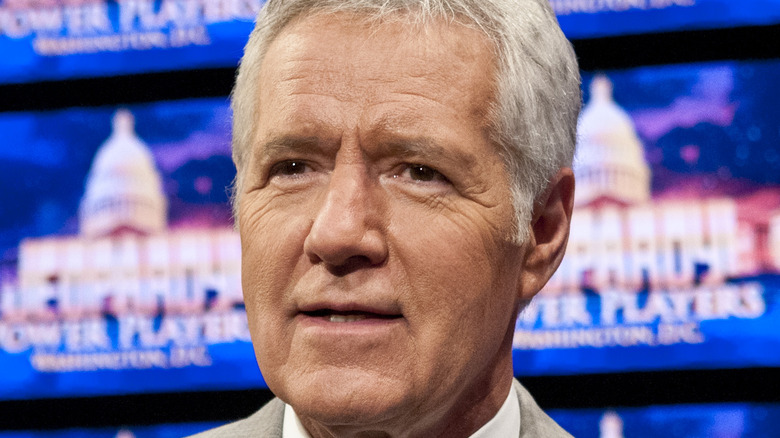 Kris Connor/Getty Images
If you live for television game shows (and don't live under a rock) then you are definitely familiar with "Jeopardy!," often referred to as "America's Favorite Quiz Show," according to the "Jeopardy!" website. The hit game show has challenged numerous contestants, as well as millions of viewers at home, with thought-provoking questions for 37 seasons. And like any good show, they save what is arguably the hardest portion of the game for last — in this case, the Final "Jeopardy!" question. 
The Final "Jeopardy!" question has been known for perplexing plenty of the "Jeopardy!' contestants throughout the show's history (although that's what makes it all the more satisfying when you do know the answer). In some instances, the questions have been so challenging they've stumped all three of the competitors (these are appropriately called "triple stumpers"), via Insider. So what were some of the most difficult Final "Jeopardy!" questions of all time?
These questions stumped even the best "Jeopardy!" contestant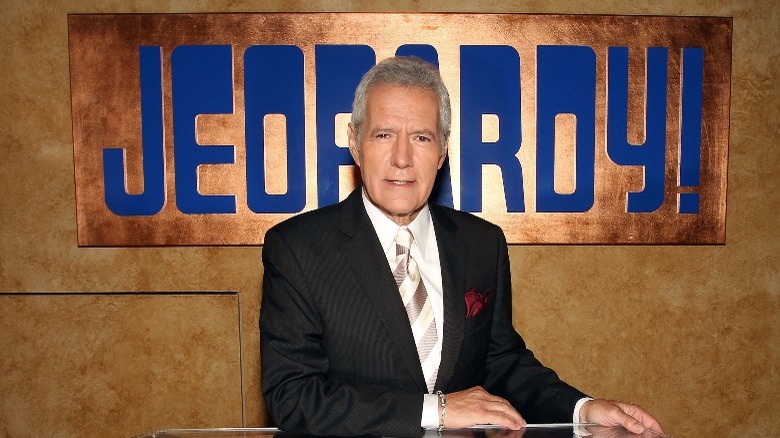 Frederick M. Brown/Getty Images
We won't sugarcoat it: Some of the Final "Jeopardy!" questions are beyond difficult, mostly because the topics are oftentimes quite esoteric. An excellent example is this prompt from the category "Opera Zingers," which stated, "'You inconsiderate Jade' is one of the nicer things said to Polly in this 1729 'opera' that inspired the 20th Century 'Threepenny Opera,'" (via Esquire). Operas from the 18th century?
Some of these arcane questions have even stumped the greatest Jeopardy contestant of all time, Ken Jennings, who won 74 consecutive games that earned him more than $2.5 million, according to Ranker. Three of these prompts — from the categories "Word Origins," "United Nations History," and "Communications," respectively — included: "This somewhat negative term arose because twisting fibers into thread was mainly a woman's job"; "In 1960 this new national leader made the longest speech in United Nations History, 4 hours and 29 minutes"; "In the NATO phonetic alphabet (Alpha, Bravo, etc.), the 2 that are Shakespearean characters", per J! Archive and Ranker. (In case you were wondering, the leader who spoke for nearly five hours straight was Cuba's Fidel Castro.)
These prompts made for some funny backstories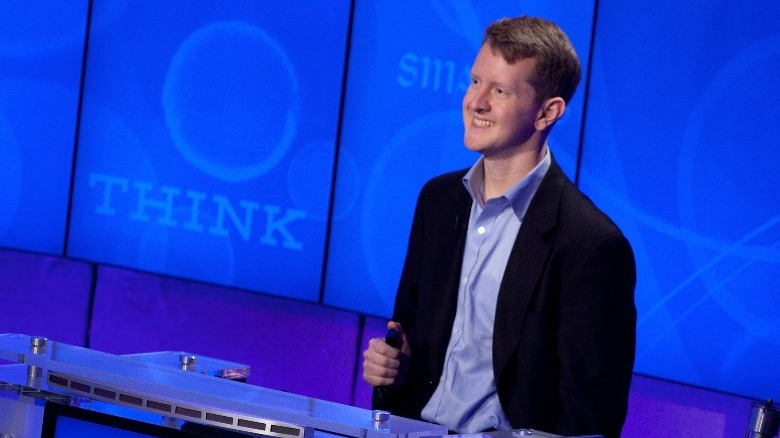 Ben Hider/Getty Images
In one interesting episode in 2017, it was a question on "Asian Geography" that stumped the majority of the contestants. The prompt, which stated, "It's the only country that borders both the Caspian Sea and the Persian Gulf," was correctly answered by only one contestant, who came up with a total of $1 in the end. In a strange turn of events, however, the winner actually ended up receiving less money than the "non-winners" (as "Jeopardy!" language prefers to call them) due to their receiving consolation prizes of $2,000 and $1,000 respectively, according to Reader's Digest. 
Sometimes a Final "Jeopardy!" question is so hard that the contestants use it as an opportunity — not to take an educated guess, but to crack a joke. At least, that's exactly what a contestant named Talia did in one episode in 2015, when she quickly jotted down a reference to a series of "Celebrity Jeopardy!" skits on "SNL" and a very necessary "Hi Mom!" to answer this prompt: "This song from a 1999 animated film about censorship had a word censored from its Oscar performance." (The correct answer is "What is 'Blame Canada,'" per The Wall Street Journal.)