A Recent Poll On Jeopardy! Hosts Revealed What We Suspected All Along About The Real Fan Favorite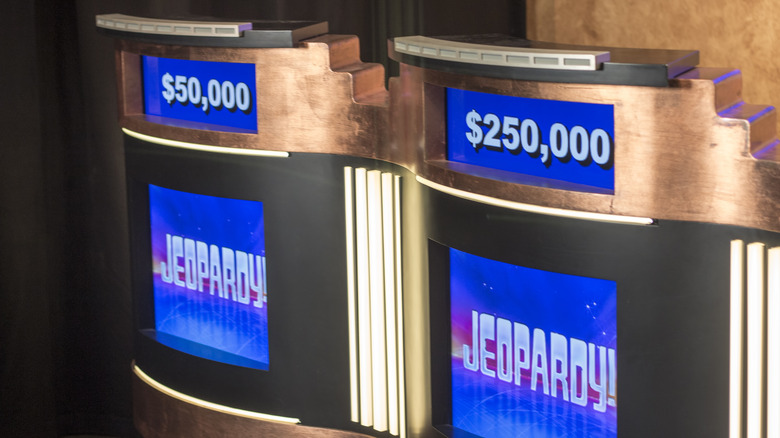 Ryan J. Thompson/Shutterstock
When longtime and legendary "Jeopardy!" host Alex Trebek died in November of 2020, the game show's producers embarked on a long search for a replacement, using guest-host positions as part of the audition process. Among the well-known names to host were famed news anchors Katie Couric and Anderson Cooper, CNN medical correspondent Dr. Sanjay Gupta, "Good Morning America" hosts George Stephanolpolous and Robin Roberts, former sitcom star Mayim Bialik, "Jeopardy!" producer Mike Richards, and beloved "Reading Rainbow" star Levar Burton (via Jeopardy.com). Ultimately, the hosting position went to both Richards and Bialik, who will both have different on-air duties.
In August of 2021, the show announced that Richards would be the regular host of daily "Jeopardy!" episodes. Bialik, who was a child star on NBC's "Blossom" and an adult star on "The Big Bang Theory" and also has a degree in neuroscience, will host primetime specials of the game show and is set to take the reins during a new college championship tournament in 2022, according to The New York Times. Still, are they who fans wanted to see behind that podium?
The new Jeopardy! hosts are not who fans wanted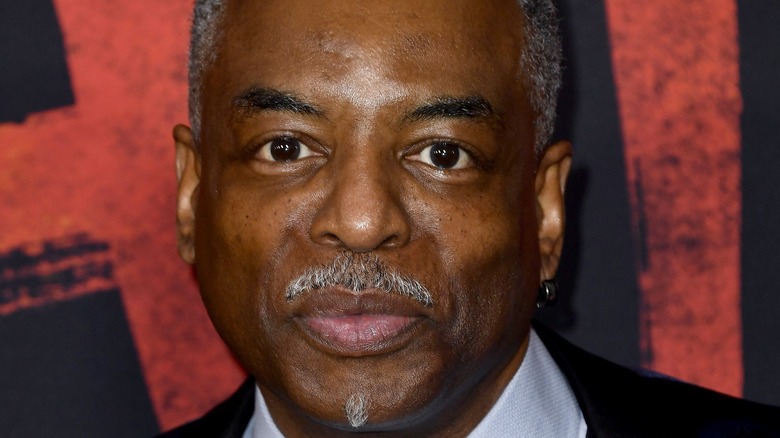 Frazer Harrison/Getty Images
A new poll from Morning Consult revealed that LeVar Burton is who the majority of fans wanted to see in the "Jeopardy!" host role, with 14% of all of those surveyed saying he was their number one choice, and 16% of those describing themselves as fans of the show choosing him. Only 3% of all respondents said that Mike Richards was their first choice. However, Mayim Bialik fared much better than Richards, with 13% of both fans and all surveyed saying she was their first choice to take over for the late Alex Trebek (via Mediaite).
Burton, who came to fame in the late 1970s as a young Kunta Kinte on the acclaimed miniseries "Roots" and who helped generations of children learn to read on "Reading Rainbow," may have been the most anticipated guest host when the lineup was first announced. Burton himself said the job would be a dream come true, telling The New York Times in June: "I feel like this is what I'm supposed to do. I have been watching 'Jeopardy!' more or less every night of my life since Art Fleming was host. 'Jeopardy!' is a cultural touchstone, and for a Black man to occupy that podium is significant."