Gabby Petito's Father Has Harsh Words For Brian Laundrie's Family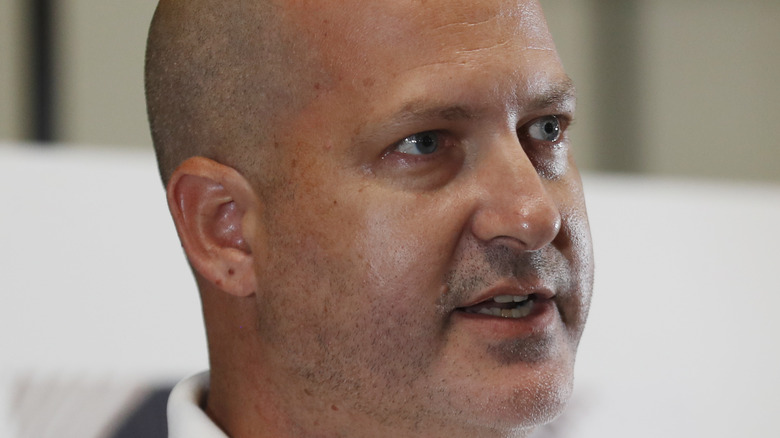 Octavio Jones/Getty Images
The Gabby Petito story has captivated the entire world, and as anyone following the case knows, Petito's former fiancé and traveling companion, Brian Laundrie, has been a person of interest to law enforcement, beginning when Petito first disappeared in August and intensifying when her body was discovered on September 19 and the case was ultimately ruled a homicide (Insider).
The mystery began when Laundrie returned to Florida without Petito — and without answers about her whereabouts. Things intensified when Laundrie subsequently disappeared, just days before Petito's body was found in the Bridger-Teton National Forest in Wyoming (via WGNTV). The quest to find Laundrie — and discover the truth about what happened to Petito — has heated up to the point that even Dog the Bounty Hunter has joined in the hunt to find Laundrie.
In a new interview with ABC News,  Laundrie's sister, Cassie, had a message for her missing brother. "I would tell my brother to just come forward and get us out of this horrible mess," she said. Laundrie's parents, however, have remained silent about their son, releasing statements only through their attorney. "I don't know if my parents are involved," Cassie said in the interview. "I think if they are, then they should come clean."
Gabby Petito's parents, on the other hand, have been very vocal about the investigation, and her father, Joe Petito, has now come forward with a new message for Laundrie's family.
Here's what Gabby Petito's father thinks about the theory that Brian Laundrie killed himself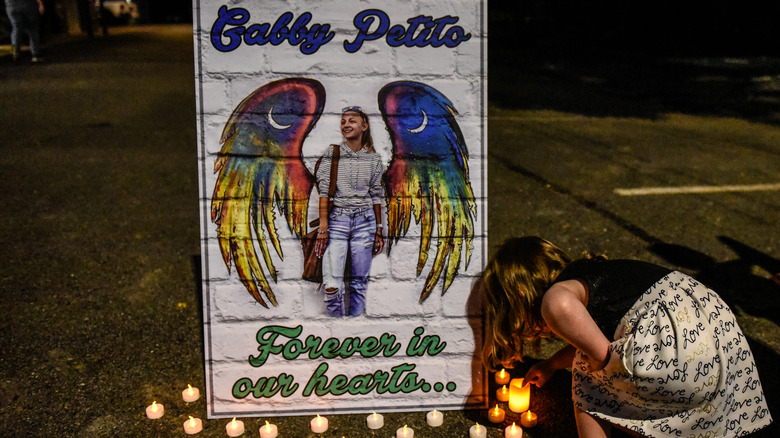 Stephanie Keith/Getty Images
According to The Daily Mail, the Petitos have been attempting to communicate with the Laundries since Gabby first went missing, but the Laundries won't talk to them.
"Anyone who lived in that house is a coward," Joe Petito told Dr. Phil in a new interview. "They don't know how to stand up for their actions." Petito further revealed that they thought both young adults were missing at one point, so they were shocked when the Laundries weren't responding to something regarding their own child. "A normal parent when you text someone that [you] are going to call the cops because you can't find your child, they would reply. No response. Nothing," Petito continued.
"It's infuriating," Gabby's mother, Nicole Schimdt, told Dr. Phil of the Laundries' refusal to cooperate. 
Joe Petito had further words for Brian, who many have theorized hasn't been found because he's committed suicide. "He is too cowardly to kill himself," said Petito.