This Is What Shannen Doherty Wants People To Know About Stage 4 Breast Cancer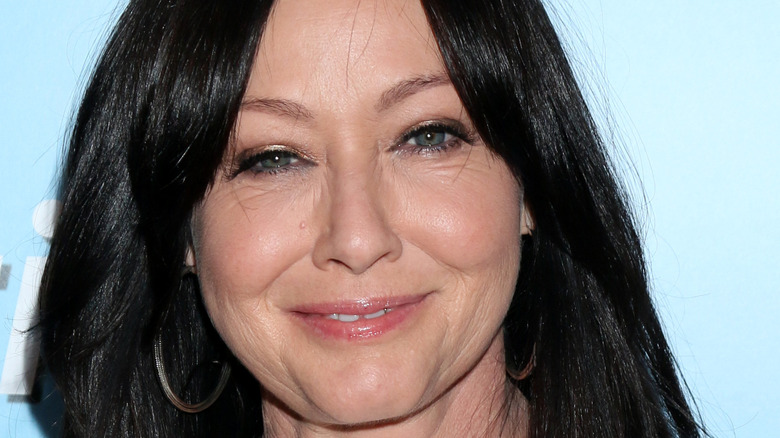 Kathy Hutchins/Shutterstock
As Brenda Walsh on "Beverly Hills, 90210," Shannen Doherty wasn't afraid to stand up for herself and her beliefs. In real life, Doherty is doing the same thing by opening up about her health.
In 2015, Doherty was diagnosed with breast cancer; prompt medical treatment sent the cancer into remission. Then, in February 2020, Doherty revealed in an interview with "Good Morning America" that the cancer had returned as Stage 4. The most advanced of all cancer stages, Stage 4 indicates that the cancer has spread to other areas of the body, such as the bones and liver (via American Cancer Society). Once cancer has progressed to this stage, it's not considered curable, but it can be controllable through treatments such as hormone therapy or chemotherapy. 
In Doherty's case, she had good news to report as she appeared on "Good Morning America" on October 4. "I am on my first protocol, which is a very, very big thing," she explained. (Protocols, the term for cancer treatments, are adjusted or changed when the cancer stops responding to the medicines.) "So it's kind of like you just want to last on your protocols as long as possible so that you don't run out of protocols."
Just a few weeks earlier, she addressed her metastatic cancer on the show again, saying, "I never really complain. I don't really talk about it. It's part of life at this point." Yet she has an important reason to speak out about it now.
Shannen Doherty is proving that metastatic breast cancer hasn't slowed her down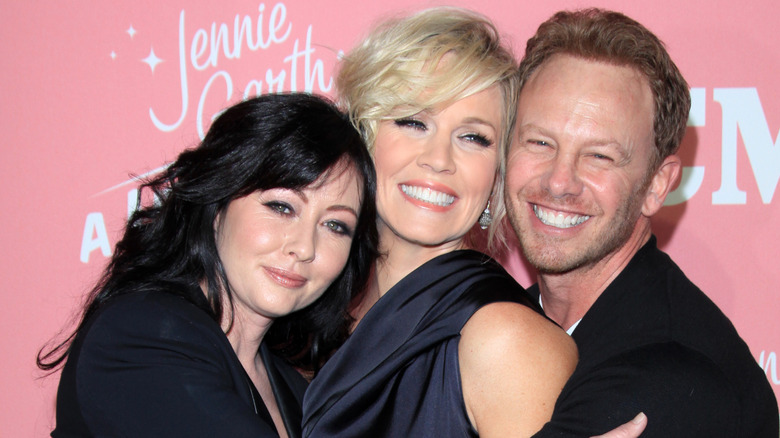 Kathy Hutchins/Shutterstock
Doherty gave an exclusive interview with ABC News as part of a promotion of her two new Lifetime movies, per Insider. One of them, "List of a Lifetime," addresses the topic of breast cancer in its story about a birth mother who reconnects with her adult daughter after being diagnosed with the disease. Doherty plays the adoptive mother of the daughter. The actress says she finds her work "even more fulfilling" than it was before her diagnosis.
"A lot of people who get diagnosed with stage four, [they're] sort of getting written off," she explained. "It's assumed that they cannot work or they can't work at their full capacity. And that is not true. And that is something that I would really like for people to sort of stop assuming, and give us a chance to prove them wrong." 
At the time of her cancer recurrence, Doherty was working on the rebooted version of "90210." Still reeling over the sudden death of costar Luke Perry, she made the decision to continue with the show to prove "that life doesn't end the minute we get that diagnosis. We still have some living to do."
Thankfully, improvements in metastatic breast cancer treatments are helping more women like Doherty live, work, and look at their illness as a manageable part of life. The actress often shares her gratitude on her Instagram account, such as this post, where she says in part, "So thankful for every single day. I wake up feeling blessed that I'm here. That I'm thriving."