How Len Goodman Stays Motivated To Stay In Shape At 77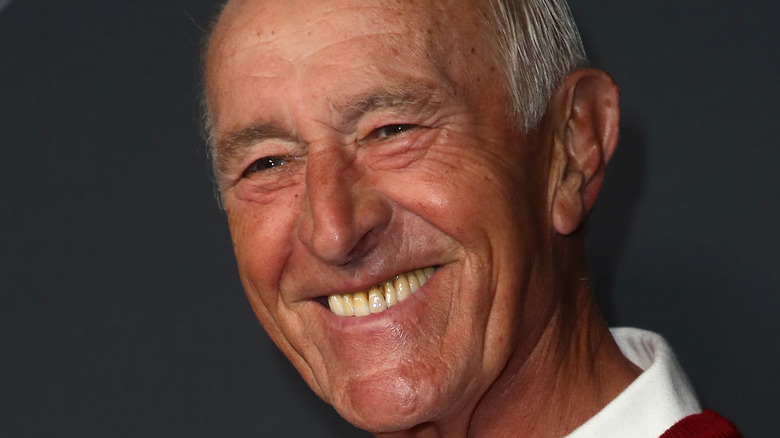 David Livingston/Getty Images
"Dancing With the Stars" fans are thrilled to have head judge Len Goodman back for the reality competition show's 30th season in the fall 2021, after he had to miss last season due to COVID-19 travel restrictions from his native England. The 77-year-old judge started as a professional dancer and dance teacher before he became the face of "Strictly Come Dancing" — the United Kingdom version of "Dancing With the Stars" that gave birth to the American hit that premiered back in 2005 (via his ABC bio).
Goodman was sorely missed last season by his fellow judges and the show's pro-dancers, with professional Sharna Burgess telling Entertainment Tonight how much he adds to the show — and how tough he makes things. "I love Len! And I think we missed Len," she said. "I don't think he takes away from anyone else that we have on the panel. He is his own thing, he's 'Grumpy Old Len!' He's that stickler for technique, he keeps you in line, you know what to expect from him, always. If you want a '10 from Len' you know what you gotta do."
And Goodman knows what he has to do to keep himself in shape and as strong as ever at 77 years old. In fact, he calls himself "fit as a biscuit and ready to rumble," according to Kent Live. But how does he stay motivated to keep it that way?
For Len Goodman, it's all about staying active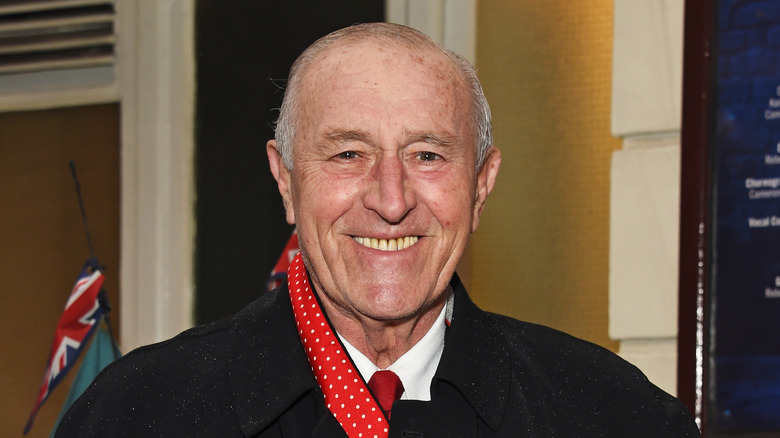 David M. Benett/Getty Images
Len Goodman admitted to FlexiSEQ that he might not be as dedicated as some of his friends are to hitting the gym every morning, but he also knows that movement is vital and that desire to move is what motivates him to get there and just do something — even if it's not a full workout.
"Keeping yourself loose and on the move, it's absolutely key," Goodman said. "As much as I sometimes find it difficult and I think 'oh I won't go to the gym this morning,' I drag myself there nonetheless. Even if it's just to do a little wander on the treadmill or cross trainer, or just a cheeky swim."
However, Goodman said that there are many ways to keep moving without having to make gym time a part of your routine each day. "If you're catching a bus, walk to the bus stop," he advised. "It will do you the world of good. Take the stairs rather than the lift. I'm a big believer in that, as long as it's not 22 flights!"
Of course, there is one thing he doesn't need any motivation to get out there and do and that's playing golf. "You imagine it as a leisurely thing," he said. "But you still have to walk four or so miles every round, and swing the club and so on. I absolutely love it and it's great exercise too."
Len Goodman learned a few lessons after surgery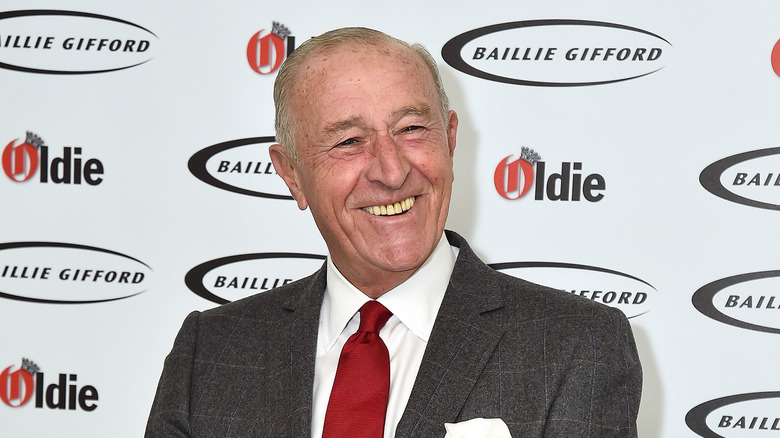 Hgl/Getty Images
In 2015, Len Goodman had knee replacement surgery, according to the Daily Mail, but he never let that get him down and took his doctor's advice on how to get mobile after recovery.
"When I had my knee surgery, my surgeon said; 'Listen, the operation is only 20% of it, the other 80% is you exercising and moving and getting yourself mobile,'" Goodman told FlexiSEQ. "I took that to heart and I exercised every day. Starting with my shoulder, I was using resistance training and swimming. Then when I had my knee done, I started off just walking in water and swinging my leg. It's so important and it's so easy to think, 'Oh I've just got to rest it and sit down and do nothing,' but that's useless!"
Goodman also said he doesn't let his age get in the way of moving, but also credits his decades-long career with keeping his body so agile at an older age. "Dancing for 40 odd years was terrific exercise because it didn't impact my body too much. It kept me loose and mobile. Obviously I don't go to the gym to bench press anymore. I know my limitations, but gentle exercise as you get older, does you the world of good," he said.