Here's How To Watch Justin Bieber's Our World Documentary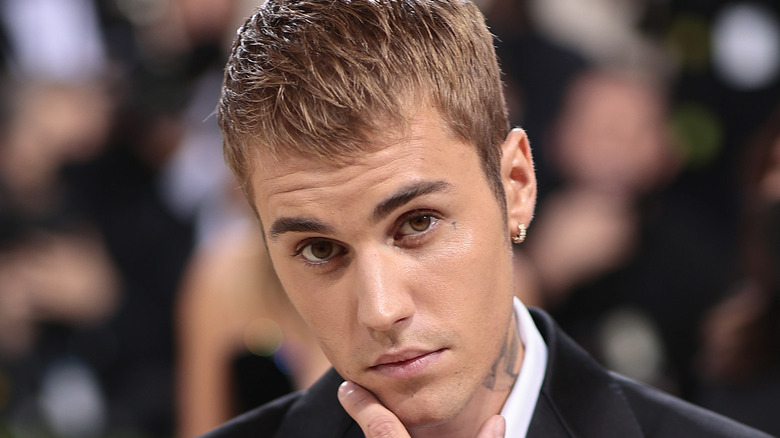 Dimitrios Kambouris/Getty Images
Just one year after Justin Bieber's 2020 documentary "Seasons," the pop sensation is back with yet another behind-the-scenes film. Directed by Michael D. Ratner, the 90-minute doc follows the singer as he prepares for his New Year's Eve 2020 concert (via People). For all you Bieliebers out there, here's how to watch "Justin Bieber's Our World."
According to People, the concert in question was Bieber's first performance in three years and was held at the Beverly Hilton Hotel for a limited audience of specially invited guests on December 31, 2020, while millions of adoring fans watched over a live stream.
Throughout the film's trailer, fans are also treated to snippets of Bieber rehearsing for the special New Year's Eve gig, footage of the performance itself, and backstage clips of the singer and his wife, Hailey Baldwin (via YouTube). The couple married privately in September 2018 in a New York City courthouse, then hosted a second, larger wedding a year later in South Carolina.
Justin Bieber teased what fans can expect from the documentary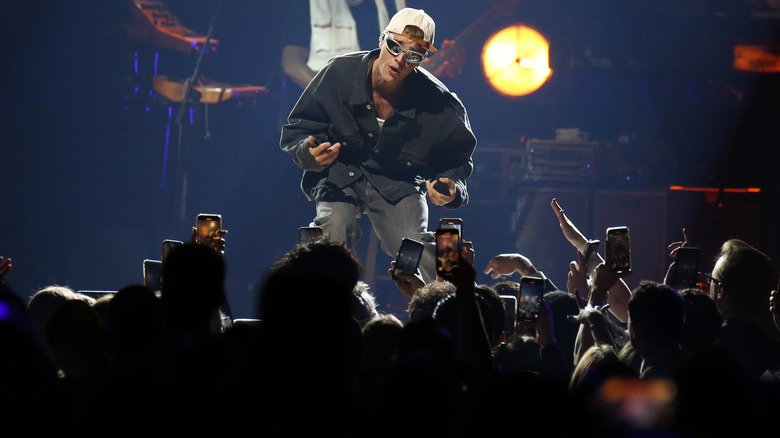 Gabe Ginsberg/Getty Images
Amazon Prime Video released the trailer for "Justin Bieber's Our World" on Friday, October 1. During the teaser clip, Bieber is heard saying, "I just wanted to create a night that was gonna bring people together and people could just let go and enjoy themselves." He later adds, "I'm excited to get back on that stage, make people smile, make people happy" (via YouTube).
As USA Today reports, the hotly-anticipated documentary will be available to watch on Amazon Prime Video as of Friday, October 8. If you're already an Amazon Prime customer, the movie will be available to stream as part of your existing membership. Alternatively, you can sign up for an Amazon Prime Video membership for $8.99 per month.
Per Billboard, Bieber released a statement about his latest documentary ahead of its October 8 release. "Performing live and connecting with my fans through music is deeply meaningful to me," he said, adding, "Especially during the past year, being able to provide a service and share my gifts to bring some happiness to people during such a sad and scary time has meant the world to me."
He calls the documentary an account of "an intense and exciting time, preparing for a return to the stage during this season of real uncertainty. Coming together with my team, overcoming the obstacles, and delivering a special show, surrounded by friends and family; it's all here."