The Exact Lip Color Natalie Portman Wore In Black Swan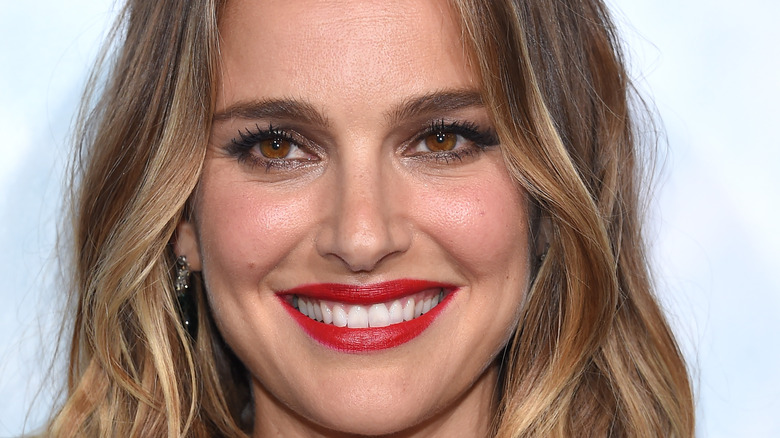 DFree/Shutterstock
When it comes to rocking iconic lipsticks, a good red is on top of that list. It can be hard to find the perfect combination of lipstick and liner to get the right red. Thankfully one TikTok user went through all the hard work for you. Brittany Cale's TikTok page is filled with tons of different product recommendations from celebrities that you love. One of those is Portman's red lip in "Black Swan." If you're looking for an iconic red lip, you're in luck.
There are so many different people who go into making a great movie, and makeup artists are one of them. In 2011, Natalie Portman won an Oscar, BAFTA, and Screen Actor Guild Award for "Black Swan" (via IMDb). Now, no one's saying that the win was solely on the extraordinary lip color worn in the movie, but it very well might have played a part. You can get the same award-winning lip color now too. According to Cale on TikTok, Portman's Black Swan lips combo is still available for you to rock a decade later.
Natalie Portman wore two MAC lip products in Black Swan
Whether you've seen the movie or not, the "Black Swan" movie poster is iconic. It feature Portman looking at the camera with pale white makeup, red eyes with literal winged eyeshadow, and the iconic red lip. The color is somehow dark and bright all at the same time. It's pretty darn incredible from a beauty perspective.
According to TikTok, Portman's "Black Swan" red lip was a combination of MAC Cosmetics' Lip Pencil in Vino and Amplified Lipstick in Dubonnet. The MAC website says that the lip liner is an intense violet purple shade while the lipstick in a mid-toned wine. The liner brings an earthy undertone to the bright red lip color, and the two are honestly a match made in makeup heaven.
Both of the products are available on the MAC website right now, too. You can channel your inner "Black Swan" for a cool $38. That's $19 for each product.
The Black Swan lipstick is iconic a decade later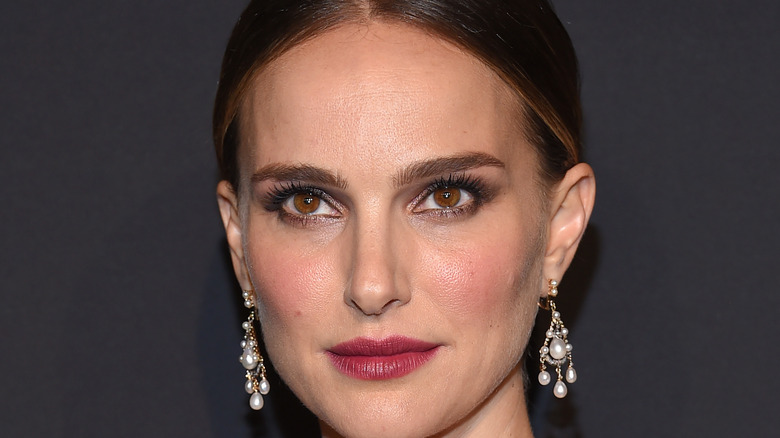 DFree/Shutterstock
It might be a decade later, but this lip combination is still going strong. According to the brand's website, the Amplified Lipstick is the product that made MAC famous. Considering that it has almost a full five-star rating on the website, it seems to be worth the hype.
While you'll need to buy both products to get the exact "Black Swan" lipstick, you can easily use them with shades that you already have on hand to get a brighter or deeper lip color, depending on what you're going for. According to TikTok, the Dubonnet shade of lipstick was use on Gwen Stefani in "Aviator" as well. It's safe to say that this is a silver screen-certified lip color.
There are tons of different lips products and shade out there to choose from. While you can't go wrong wearing what you love, it is nice to get some inspiration from some iconic movie moments.