The Exact Lip Color Winona Ryder Wore In Girl Interrupted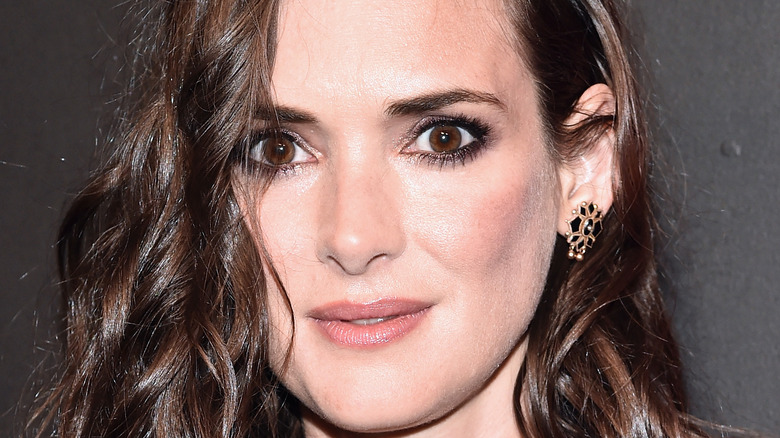 Alberto E. Rodriguez/Getty Images
Winona Ryder rose to fame in the early 1990s after starring in several cult classic films, including "Heathers," "Beetlejuice," "Edward Scissorhands," and "Dracula" (via IMDb). The young actress was highly regarded for her on-screen skills, and she garnered even more attention when she became engaged to fellow star Johnny Depp. Who can forget Depp's infamous "Winona Forever" tattoo (via Showbiz CheatSheet)? Though the pair eventually split up, Ryder's career continued to soar throughout the remaining years of the decade.
One of Ryder's most pivotal roles during this time was the hauntingly brilliant portrayal of Susanna in 1999's "Girl, Interrupted" (via IMDb). Starring opposite Angelina Jolie, Ryder captivated audiences with her nuanced performance. The Minnesota native actually worked to create this screen adaptation of Susanna Kaysen's memoir herself, so it's no surprise that her passion project turned out as well as it did (via LitHub).
Ryder's appearance in the movie varied from some of her more gothic roles, as the actress had a much more subdued wardrobe and makeup palette due to the setting of the story, which takes place in a mental hospital. In particular, the "Stranger Things" star wore a very specific shade of nude lipstick that varied from some of her darker looks. Thanks to some investigating on TikTok, we've tracked down that exact lip color Ryder wore in "Girl, Interrupted."
Winona Ryder wore this combination of lip products in Girl Interrupted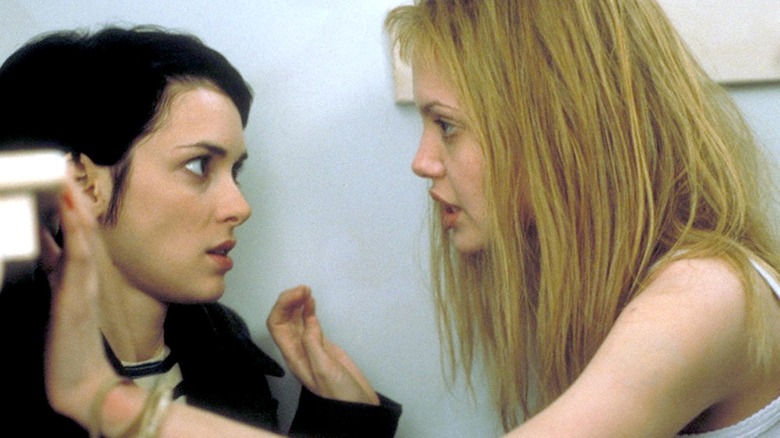 Getty Images/Getty Images
While starring in "Girl, Interrupted" in 1999, Winona Ryder donned a very basic look in terms of her hair and makeup. Her hair was styled into a short pixie cut and her makeup consisted of several nude products that gave her a natural appearance for the duration of the film (via Glasshouse Journal). According to TikTok user Britney Kale, Ryder's signature lipstick in the film was actually a combination of two specific products.
First, the makeup artist for the movie used the Chanel Le Crayon Levres Precision Lip Definer in the color nude, then they applied a coat of Kiehl's Moisturizing Lip Balm to Ryder's lips to finalize the look (via TikTok). Both products are relatively inexpensive, so you can easily purchase these items and recreate Ryder's perfect pout for yourself. And since the "Heathers" star is frequently a source of inspiration for several different Halloween costumes, this puts you ahead of the game in terms of planning your own ensemble for this year's festivities (via InStyle).